By Sandra Fish / Colorado Public Radio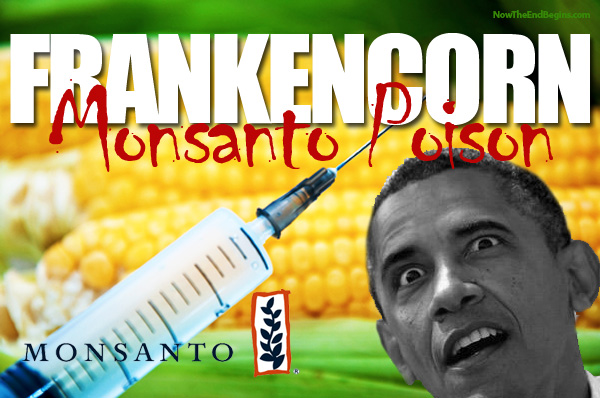 onsanto is donating $4.7 million to the campaign to oppose GMO labeling in Colorado.
Monday was the latest deadline for candidates and committees to report campaign contributions and expenditure to the Secretary of State's office.
Monsanto's contribution is the largest of the most recent reporting period from Sept. 11 to 24. The St. Louis-based agriculture company is a primary producer of genetically modified seeds.
The No on 105 committee has raised almost $10 million through Sept. 24, with Pepsico and Kraft Foods also giving more than $1 million each. The group begins running TV ads against the initiative this week.
Meanwhile, the supporters of the labeling initiative, Right to Know GMO, have raised about $323,000, including almost $120,000 in the most recent two weeks. That groups top donors are Food Democracy Action at $140,000 total and Dr. Bronner's Magic Soaps at $25,000.
The governor's race
Democratic Gov. John Hickenlooper continued to outraise his GOP opponent Bob Beauprez in the most recent reporting period, bringing in more than $307,000 to Beauprez's $202,000.
Both candidates continue to receive help from their political parties. Hickenlooper received $40,000 from the Democratic Party bringing his total to $319,100, while Beauprez received $46,500 from Republican Party bringing his total to $141,870.
Beauprez loaned his campaign $527,000 to win his four-way Republican primary earlier this year but has yet to spend his own money on the general election.
Here's a look at fundraising in the most recent period and money in the bank for all statewide candidates:
And here's a look at the totals raised and spent for statewide candidates:
Outside groups are on track to spend more on the governor's race than the candidates. The Republican Governor's Association (RGA) has raised $5 million and spent almost $3.8 million, including more than $830,000 spent in the most recent two weeks. The RGA began running more ads opposing Hickenlooper this week, with more than $3 million in ads scheduled.
Making Colorado Great, a committee that supports Hickenlooper, received another $650,000 from the Democratic Governor's Association in the most recent filing period, bringing that group's donations to $1.15 million out of almost $2 million the group has raised. The group has scheduled $4.4 million in ads opposing Beauprez.
Meanwhile, there's a new independent expenditure group called Business Leaders Who Support Hickenlooper. That group organized last Friday, so its first report of contributions and spending isn't due until Oct. 14.
Legislative races
Outside groups are also active in competitive state legislative races. Here are a few of them:
Mainstream Colorado has raised $2.9 million and donated about $720,000 of that to Citizens Alliance for Accountable Leadership to support Democrats in close Senate races. The latter group is paying for TV and radio ads in the races.
Priorities for Colorado has raised $1.8 million, transferring some to an independent expenditure committee to support Democratic House candidates, mostly through mailings.
The Senate Majority Fund has raised $1.3 million to support Republican Senate candidates, with spending going mostly to mailings.
The Colorado Leadership Fund has raised $990,000 to support GOP House candidates.
GOPAC, a national Republican committee, announced it would target several state House races, and so far has raised $1,699 and donated $400 each to four GOP House candidates.
The next filing date for candidates and committees is Oct. 14.