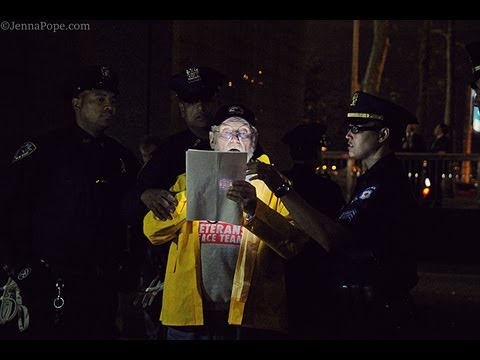 In this video Luke Rudkowski documents veterans getting together on October 7th 2013 to make a stand against the curfew of the Vietnam veterans memorial in NYC. The video shows you exactly what occurred that night with interviews from the veterans explaining why they did it.
follow luke on https://twitter.com/Lukewearechange
https://facebook.com/LukeWeAreChange
http://instagram.com/lukewearechange
https://plus.google.com/102322459477834521524/posts
Support us by subscribing here http://bit.ly/P05Kqb
http;//www.facebook.com/wearechange.org
Check out our merchandise: http://wearechange.org/store/
Become a member of The Sponsor Lounge and get exclusive behind the scenes content while helping us grow! Join us today! http:///www.wearechange.org/donate
http://www.youtube.com/watch?v=fhpcoTfG8TE
Subscribe to stay updated!