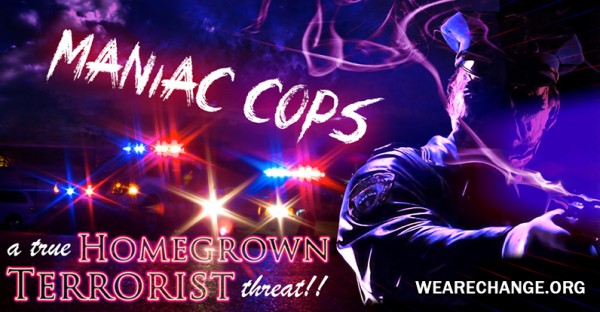 On February 25 at 5:59 a.m., the Monterey County Sheriff's Department, Salinas Police Department, and the FBI orchestrated the simultaneous arrests of 6 King City police officers. Included in the apprehensions for corruption charges were former Police Chief Nick Baldiviez, acting Police Chief Bruce Miller, and his civilian brother Brian Miller.
Targeting Hispanic residents, Sgt. Bobby Carrillo allegedly received a free vehicle for every 10-15 cars he had impounded. Monterey County District Attorney Dean Flippo believes Sgt. Carrillo received at least 5 vehicles and gave one to acting Police Chief Bruce Miller, who was Carrillo's captain at the time.
At a press conference, District Attorney Flippo stated, "The victims were economically disadvantaged persons of Hispanic descent who were targeted by having their vehicles impounded, towed and stored by Miller's Towing."
The owner of Miller's Towing, Brian Miller, is the brother of acting Police Chief Bruce Miller. After forced to wait 30 days, the owners of the confiscated vehicles found themselves unable to pay the exorbitant impound fees and their cars turned over to California's King City police officers.
Brian Miller reportedly bribed his brother, acting chief Bruce Miller, with an impounded Nissan Sentra.
Because the victims were disadvantaged Latino residents, prosecutor Steve Somers considered charging the officers with hate crimes. Somers concluded the victims had instead been targeted because they had been socioeconomically vulnerable, not out of racial discrimination.
"While I hope this is an isolated incident, I fear it is not," admitted State Senator Bill Monning. "There continues to be situations throughout the state where the immigrant workforce is subjugated to tyranny of those abusing their authority."
Former Police Chief Baldiviez has been charged with embezzlement by a public officer for transferring ownership of a 2001 Ford Crown Victoria to Officer Mario Mottu, Sr. Although the city manager had authorized Baldiviez to give the vehicle to the King City Police Explorers, Baldiviez handed the title over to Mottu instead.
In 2010, Police Chief Baldiviez was placed on administrative leave after officers claimed he had arrived intoxicated at multiple crime scenes. Listed as a defendant in a lawsuit against the King City Police Department, Baldiviez has also been accused of authorizing excessive force against the Madriz family during an April 2012 raid, based on their ethnicity. As the District Attorney's Office began investigating his department, Baldiviez retired in September 2013 leaving Miller as acting chief.
Unrelated to the impound scheme, Sgt. Mark Baker has been charged with making criminal threats against a local resident named Leon Rosalio Infante.
Officer Jaime Andrade has been charged with possession of an assault weapon and illegal storage of a firearm. While in possession of a semiautomatic Colt AR-15, Andrade allegedly left the gun at his stepson's residence where "a child was likely to gain access to it."
All 6 police officers have made bail and been placed on paid administrative leave.
According to Chief Assistant District Attorney Terry Spitz, the D.A.'s office has already dismissed at least 3 criminal cases due to the lack of credibility of these accused cops. Each case associated with them is now under review determining whether or not to proceed without the officers' testimonies.
During the press conference, District Attorney Flippo claimed the FBI's involvement in the arrests was unrelated to the investigation of bank robbery cash that went missing after recovered by the King City Police Department last year.
"I was aware of the investigations," admitted acting Police Chief Miller, "but I didn't know that I would become a suspect."
King City resident Vivian Villa stated, "I'm not at all surprised by the arrests, I'm just surprised there weren't more charges."
https://twitter.com/AndrewEmett
https://www.facebook.com/andrew.emett