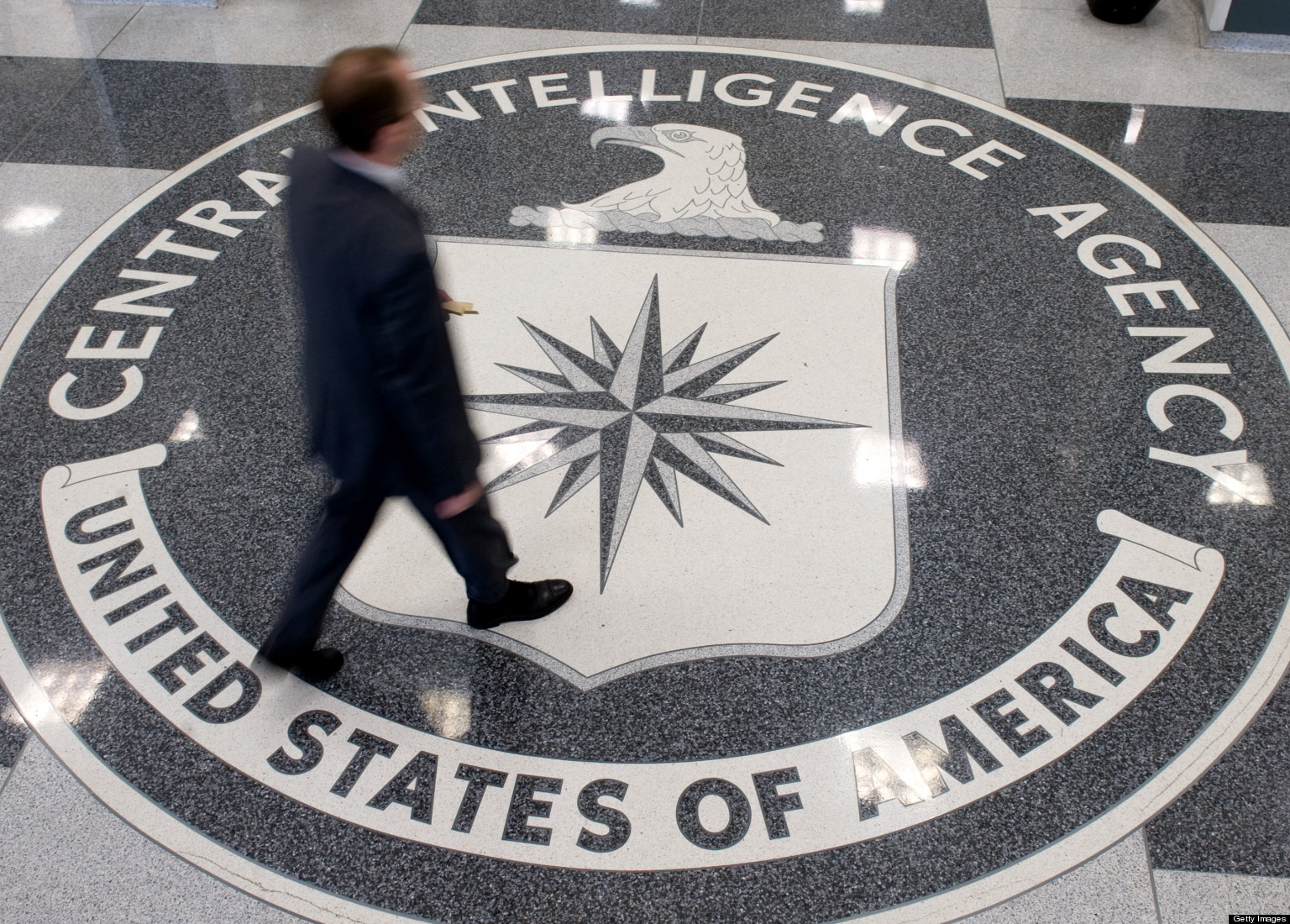 By Kevin Gonztola
Dissenter
CIA agents "impersonated Senate staffers" while the Senate Select Committee on Intelligence was producing its report on the agency's rendition, detention and interrogation program, according to Huffington Post.
"According to sources familiar with the CIA inspector general report that details the alleged abuses by agency officials," journalists Ali Watkins and Ryan Grim reported, "CIA agents impersonated Senate staffers in order to gain access to Senate communications and drafts of the Intelligence Committee investigation."
A source "familiar" with the inspector general report, which remains classified, told Huffington Post, "If people knew the details of what they actually did to hack into the Senate computers to go search for the torture document, jaws would drop. It's straight out of a movie."
But Watkins and Grim also quoted another unnamed source "familiar with the events surrounding the dispute between the CIA and Intelligence Committee," who claimed the agency did not pose as staff to access drafts. Rather, "CIA simply attempted to determine if its side of the firewall could have been accessed through the Google search tool. CIA did not use administrator access to examine [Intelligence Committee] work product."
In other words, agents did impersonate staffers but not to access a draft of the report. The agents wanted to see if staffers could access documents the CIA did not want them to be able to access.
Previously, Watkins was a national security reporter for McClatchy Newspapers. She and Jonathan Landay reported in July that CIA personnel had "improperly intruded into a protected database" used by the committee staff. In other words, the CIA engaged in hacking, which Senate Intelligence Committee chair Dianne Feinstein had alleged in a speech on the Senate floor.
What Watkins and Grim report from their source matches up perfectly with what Feinstein claimed. She suggested CIA employees had conducted searches of committee computers and the network in which they were operating.
The searches "involved not only a search of documents provided to the committee but also a search of the standalone and walled off committee network drive containing the committee's own internal work product and communications." But Feinstein did not make any claims about agents impersonating staffers.
At a national security summit in September, CIA Director John Brennan addressed this notion that the CIA had hacked into computers:
At the Council of Foreign Relations, Andrea Mitchell said: Did, in fact, CIA officers hack into the Senate computers to thwart the investigation on detention and interrogation – thwart the investigation hacking in?  No, we did not.  And I said, that's beyond that scope of reason.  I also said during that same session that if our folks did something wrong, I'm going to make sure that they're held to account.

And so I submitted this issue to our inspector general.  I said, I want to know exactly what CIA officers did.  And when the inspector general determined that, based on the common understanding between the CIA and the SSCI about this arrangement of computers, that our officers had improperly accessed it, even though these were supposedly CIA facilities, CIA computers and CIA had responsibility for the IT integrity of the system, that I apologized then to them for any improper access that was done, despite the fact we didn't have a memorandum of agreement. [emphasis added]
That there was no "memorandum of agreement" and the CIA and Senate committee just had a "common understanding" is disingenuous. Feinstein declared on the Senate floor:
Per an exchange of letters in 2009, then-Vice Chairman Bond, then-Director [Leon] Panetta, and I agreed in an exchange of letters that the CIA was to provide a "stand-alone computer system" with a "network drive" "segregated from CIA networks" for the committee that would only be accessed by information technology personnel at the CIA—who would "not be permitted to" "share information from the system with other [CIA] personnel, except as otherwise authorized by the committee."
It was this computer network that, notwithstanding our agreement with Director Panetta, was searched by the CIA this past January, and once before which I will later describe.
Certainly, impersonating Senate staffers to use Senate computer systems would not only grossly violate this agreement in writing but also constitute an espionage operation against the Senate.
As previously highlighted, the intrusion into Senate computers occurred as staffers had obtained access to a copy of an internal review prepared by Panetta that summarized documents provided to the committee for the study. The review was considered significant because it acknowledged parts of the Senate's report, which the CIA now disputes.
CIA personnel electronically removed documents, which staffers were supposed to be able to access, at least twice in 2010. One of those documents was the internal Panetta review. When Brennan found out that Senate staffers had obtained a copy of this review, he ordered "further forensic investigation of the committee network to learn more about activities of the oversight staff."
The CIA and Senate intelligence committee have been in a battle over censoring the 500-page executive summary for the report, which is to be released in some form. Pseudonyms, which were developed to protect CIA personnel, were redacted by the White House.
New Mexico Democratic Senator Martin Heinrich, one of a few senators who has been outspoken on the need for parts of this report to be released to the public, protested in a released statement, "Redactions are supposed to remove names or anything that could compromise sources and methods, not to undermine the source material so that it is impossible to understand. Try reading a novel with 15 percent of the words blacked out — it can't be done properly."
Thus, for months, the CIA and White House has managed to frustrate the release of a summary of the report.
Huffington Post has reported that White House Chief of Staff Denis McDonough has been working behind the scenes to convince senators to not publicly criticize Brennan when the summary is finally released.
Adding another dollop of scandal to the mix, too, is the fact that McClatchy reported on October 16 the Senate intelligence committee chose not to assess whether former President George W. Bush and his top aides bear any responsibility for CIA torture. The committee also elected to not examine the "responsibility of top Bush administration lawyers in crafting the legal framework that permitted the CIA to use simulated drowning called waterboarding and other interrogation methods."
What is a report on the use of torture in government if it only assesses the CIA but not how high-ranking officials in the Bush administration developed torture policies? How could this report, which caused $40 million and took over five years to produce, be regarded as anything more than a whitewash for former Bush officials who already have escaped prosecution for their conduct?
Despite whatever is revealed in the executive summary that may or may not be released soon, the fact that senators—and President Barack Obama's administration—have been complicit in letting Bush officials off the hook is shameful.