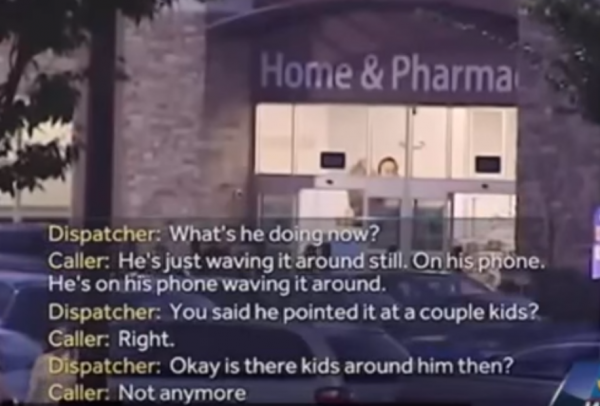 In August, 2014, John Crawford III was fatally shot by police inside of an Ohio Wal-Mart for picking up an airsoft rifle from the shelf in the open carry state. Despite there being no charges for the officers who killed the innocent man, a special prosecutor is now determining whether or not to charge the person who called 9-1-1.
https://www.youtube.com/watch?v=iA2IQjeR36c
On Thursday, the Hamilton County prosecutor's office announced that the chief assistant prosecutor, Mark Piepmeier, has been appointed with determining if charges should be filed against the caller, Ronald Ritchie.
Crawford was fatally shot inside the Beavercreek store after the caller reported to police that the 22-year-old man had pointed the pellet gun at two children. The case is currently under investigation by the Department of Justice, but a grand jury determined that the shooting was justified.
The charges could stem from an obscure law that allows private citizens to make complaints which can then be reviewed by a judge. In this case, the citizens accuse Ritchie of crimes such as causing a false alarm, local station WLWT reported. The Crawford family has previously compared the 9-1-1 call to a "crank call" which took their loved one's life.
"It was a crank call. He excited the call, and exaggerated the call, and frankly it was just a bunch of lies," Crawford's father John Crawford Jr. stated.
Ritchie has been very cold regarding Crawford's death, claiming that the young man deserved it.
"If you're dumb enough to point any kind of weapon at a police officer then you get what's coming to you," Ritchie said in a police interview that was released in February. "I'd have done the same thing."
When asked about the woman who was not involved, but was also killed during the incident, he maintained his cold demeanor, saying, "it's probably the most tragic [thing] of the situation. The other guy kind of deserved it."
In the video he also admits that Crawford didn't really point the gun at the children in the way he explained in the 9-1-1 call.
"Ritchie backtracks and says 'he didn't look as if he was pointing it at him. It just kind of… [gestures] where he was swinging it around and flashing the muzzle toward the children. But I know accidental discharge can go,'" the Beavercreek Police note in their YouTube description.
While Ritchie certainly caused panic, and may deserve punishment, is it fair that the police would not be charged as well? After all, they are the ones with the actual blood on their hands.