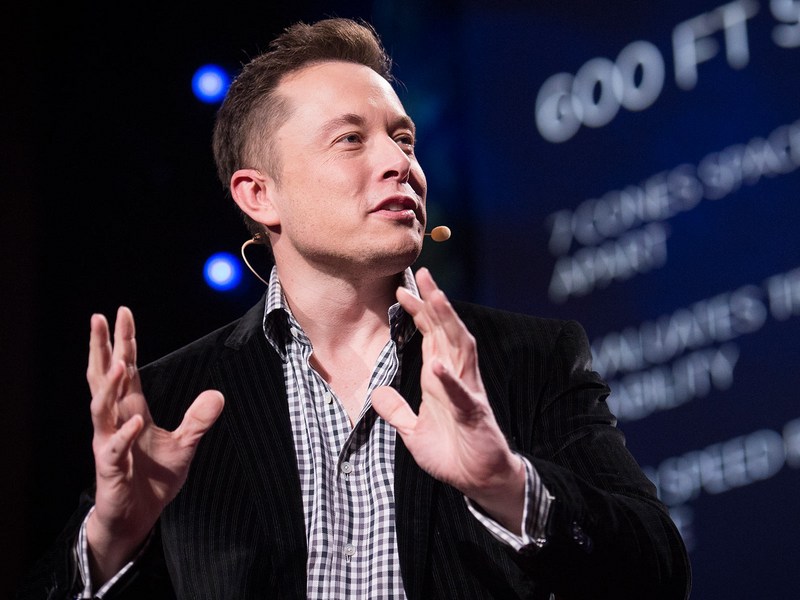 By Dominc Gates
Seattle Times
Serial entrepreneur and tech billionaire Elon Musk visited Seattle Friday but made clear he has higher aspirations when he told the crowd at a glitzy private event, "One day I will visit Mars."
According to a person who was present, Musk outlined a new space venture centered in Washington state that he hopes will bankroll that ambition.
Inside the Fisher Pavilion at Seattle Center Friday evening, Musk proclaimed "the launch of SpaceX Seattle" to a crowd of about 400 invited guests who reacted with rousing applause.
The majority of those present were hand-picked engineers identified by SpaceX recruiters as potential hires.
Also attending were at least two members of Congress and local government and state officials. Media were not invited.
As guests drank beer and wine and sipped Champagne from glasses etched with the SpaceX logo, Musk outlined an audacious plan to build a constellation of some 4,000 satellites, a network in space that could deliver high-speed Internet access anywhere on Earth.
Those satellites are to be designed by software and aerospace engineers in SpaceX's new engineering office in Redmond.
Musk set this plan in the context of his well-known obsession with Mars.
The person present said Musk told the crowd that the satellite endeavor is "all for the purpose of generating revenue to pay for a city on Mars."
The crowd lapped up his futuristic vision.
Alex Pietsch, director of Gov. Jay Inslee's aerospace office, said one University of Washington graduate student at the event told him, "I don't want to move to L.A. or Florida or Texas. Having this here is really cool."
Pietsch said Musk, who is making his plans here without any financial incentives from the state, met privately before the event with Inslee at the nearby Chihuly Garden and Glass museum.
Inslee thanked Musk for his investment and the two had a friendly chat about space, clean energy and Tesla, Pietsch said.
"It's pretty exciting for this region to have SpaceX as part of the aerospace community," Pietsch added.