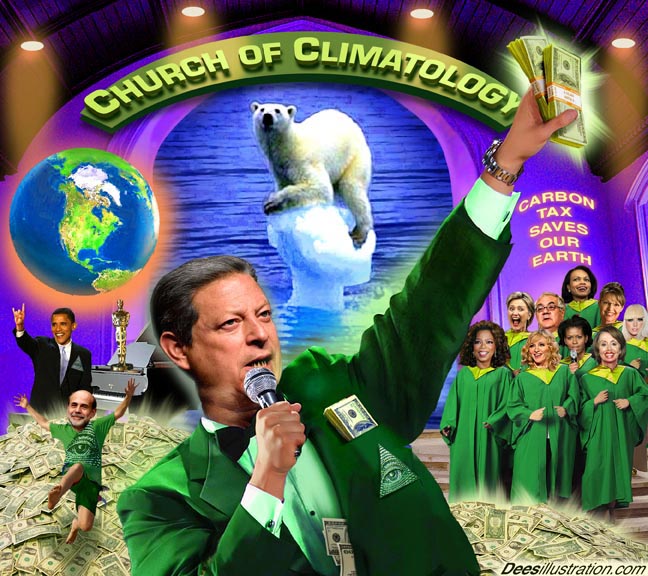 By Ellie Zolfagharifard
Daily Mail
Climate change alarmists have been likened to a fanatical 'cult' by an MIT professor of meteorology.
Dr Richard Lindzen told a Massachusetts-based radio station that people who believe in global warming are becoming more hysterical in their arguments.
'As with any cult, once the mythology of the cult begins falling apart, instead of saying, oh, we were wrong, they get more and more fanatical,' he said.
'You've led an unpleasant life, you haven't led a very virtuous life, but now you're told, you get absolution if you watch your carbon footprint. It's salvation.'
According to Howie Carr at Breitbart, the 74-year-old highlighted reports by NASA that 2014 was the hottest year in recorded history.
He points out that the Nasa climate scientists who made the claim was only 38 per cent sure this was true.
'Seventy per cent of the Earth is oceans, we can't measure those temperatures very well,' he said. 'They can be off a half a degree, a quarter of a degree.