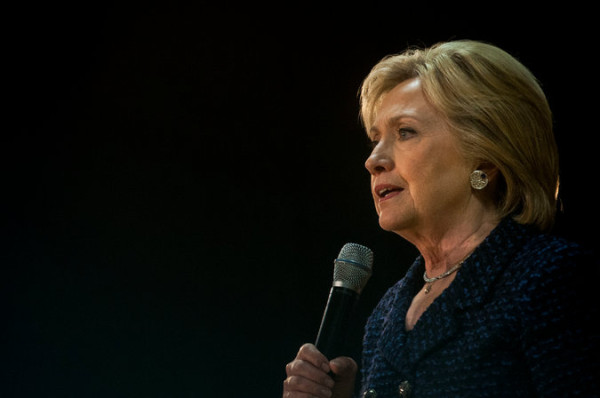 The State Department on Saturday released more emails from the private server that Hillary Clinton used when secretary of state, including 81 that have now been marked as "classified."
The agency released more than 1,000 new pages of emails, as part of a federal court order for officials to comply with a Freedom of Information Act request for the official correspondence.
Clinton, a Democratic candidate in the 2016 White House race, has denied any wrong-doing. However, her use of the private server and email accounts, from 2011 to 2013, is being investigated by the FBI.
The "classfied" marking is the lowest level of sensitivity. None was declared top secret.
Last month, 22 emails were withheld in full because they contained "top secret" material.
The agency has now released more than 45,000 pages of Clinton emails. It plans to finish making them public on Feb. 29, a day before the critical Super Tuesday primaries.
One email appears to show Clinton confidant Sidney Blumenthal gave her classfied details about an October 2011 assassination attempt on Saudi Arabia's ambassador at the time to the United States, outside a popular Washington, D.C., restaurant.
Blumenthal wrote that his sources think that details of the failed attempt were "certainly known" by Qasem Soleimani, then a major general in the Iranian Army of the Guardians of the Islamic Revolution.
Clinton has struggled to put the email controversy to rest as she seeks the Democratic presidential nomination.
Roughly 1,700 of the emails have now been marked classified, according to the Republican National Committee.
"Clinton's decision to exclusively conduct official business on an unsecure email server in her basement looks even more reckless," committee Chairman Reince Priebus said in a statement. "As the results in Iowa and New Hampshire have shown, even Democrats find Clinton's dishonesty and untrustworthiness unacceptable."
The Associated Press contributed to this report.
read more
http://www.foxnews.com/politics/2016/02/13/new-batch-clinton-emails-released-84-now-marked-classified.html