Originally From the INTERCEPT 
A PROVISION SNUCK INTO the still-secret text of the Senate's annual intelligence authorization would give the FBI the ability to demand individuals' email data and possibly web-surfing history from their service providers without a warrant and in complete secrecy.
If passed, the change would expand the reach of the FBI's already highly controversial national security letters. The FBI is currently allowed to get certain types of information with NSLs — most commonly, information about the name, address, and call data associated with a phone number or details about a bank account.
Since a 2008 Justice Department legal opinion, the FBI has not been allowed to use NSLs to demand "electronic communication transaction records," such as email subject lines and other metadata, or URLs visited.
---
Senate Fails to Extend PATRIOT Act – NSA Begins Shutdown of Bulk Spying Program
---
The spy bill passed the Senate Intelligence Committee on Tuesday, with the provision in it. The lone no vote came from Sen. Ron Wyden, D-Ore., whowrote in a statement that one of the bill's provisions "would allow any FBI field office to demand email records without a court order, a major expansion of federal surveillance powers."
Wyden did not disclose exactly what the provision would allow, but his spokesperson suggested it might go beyond email records to things like web-surfing histories and other information about online behavior. "Senator Wyden is concerned it could be read that way," Keith Chu said.
It's unclear how or when the provision was added, although Sens. Richard Burr, R-N.C., — the committee's chairman — and Tom Cotton, R-Ark., have both offered bills in the past that would address what the FBI calls a gap and privacy advocates consider a serious threat to civil liberties.
"At this point, it should go without saying that the information the FBI wants to include in the statue is extremely revealing — URLs, for example, may reveal the content of a website that users have visited, their location, and so on," Andrew Crocker, staff attorney for the Electronic Frontier Foundation, wrote in an email to The Intercept.
"And it's particularly sneaky because this bill is debated behind closed doors," Robyn Greene, policy counsel at the Open Technology Institute, said in an interview.
In February, FBI Director James Comey testified during a Senate Intelligence Committee hearing on worldwide threats that the FBI's inability to get email records with NSLs was a "typo" — and that fixing it was one of the FBI's top legislative priorities.
Greene warned at the time: "Unless we push back against Comey now, before you know it, the long slow push for an [electronic communication transactional records] fix may just be unstoppable."
The FBI used to think that it was, in fact, allowed to get email records with NSLs, and did so routinely until the Justice Department under George W. Bush told the bureau that it had interpreted its powers overly broadly.
Ever since, the FBI has tried to get that power and has been rejected, including during negotiations over the USA Freedom Act.
The FBI's power to issue NSLs is actually derived from the Electronic Communications Privacy Act — a 1986 law that Congress is currently working to update to incorporate more protections for electronic communications — not fewer. The House unanimously passed the Email Privacy Act in late April, while the Senate is due to vote on its version this week.
Sen. John Cornyn, R-Texas, is expected to offer an amendment that would mirror the provision in the intelligence bill.
---
---
Privacy advocates warn that adding it to the broadly supported reform effort would backfire.
"If [the provision] is added to ECPA, it'll kill the bill," Gabe Rottman, deputy director of the Center for Democracy and Technology's freedom, security, and technology project, wrote in an email to The Intercept. "If it passes independently, it'll create a gaping loophole. Either way, it's a big problem and a massive expansion of government surveillance authority."
NSLs have a particularly controversial history. In 2008, Justice Department Inspector General Glenn Fine blasted the FBI for using NSLs supported by weak evidence and documentation to collect information on Americans, some of which "implicated the target's First Amendment rights."
"NSLs have a sordid history. They've been abused in a number of ways, including … targeting of journalists and … use to collect an essentially unbounded amount of information," Crocker wrote.
One thing that makes them particularly easy to abuse is that recipients of NSLs are subject to a gag order that forbids them from revealing the letters' existence to anyone, much less the public.
Update: May 26, 2016
This story has been updated to provide a comment from Wyden's office.
---
---
 HELP Get Luke To Germany -JOIN-
Sign up become a patron and Show your support for alternative news
for Just 1$

a month you can help Grow We are change
We use Bitcoin Too !  
12HdLgeeuA87t2JU8m4tbRo247Yj5u2TVP
MORE
Half of all misogynistic tweets posted on Twitter come from women, a study suggests.
Half of all misogynistic tweets posted on Twitter come from women, a study suggests.
Over a three-week period, think tank Demos counted the number of uses of two particular words as indicators of misogyny.
It found evidence of large-scale misogyny, with 6,500 unique users targeted by 10,000 abusive tweets in the UK alone.
Twitter boss Jack Dorsey has said that tackling abuse is a priority.
The research comes as UK MPs – Yvette Cooper, Maria Miller, Stella Creasy, Jess Philips – alongside former Liberal Democrat minister Jo Swinson, launch their Reclaim the Internet campaign, in response to growing public concern about the impact of hate speech and abuse on social media.
---
---
The campaign has opened an online forum to discuss ways to make the internet less aggressive, sexist, racist and homophobic.
Launching the campaign, Ms Cooper told the BBC: "The truth is nobody knows what the best answers are. There is more when there is criminal abuse, for example rape threats, that the police should be doing but what is the responsibility of everyone else? What more should social media platforms be doing?"
She said that the campaign was an opportunity for the public to "put forward their proposals and demands for the changes we want to see".
In response to the survey, Twitter's head of trust and safety Kira O'Connor told the BBC: "Hateful conduct has no place on the Twitter platform and is a violation of our terms of service.
"In addition to our policies and user controls, such as block, mute and our new multiple tweet reporting functionality, we work with civil society leaders and academic experts to understand the challenge that exists."
The Demos study also looked at international tweets and found more than 200,000 aggressive tweets using the words, "slut" and "whore", were sent to 80,000 people over the same three weeks.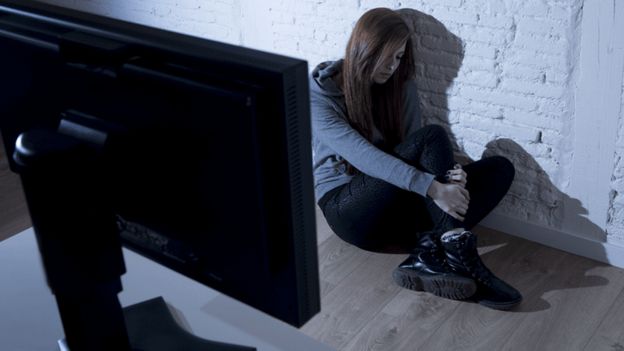 WHY IS ABUSE SO PREVALENT ONLINE?
The commonsense approach to posting comments on social networks would be to never say anything online that you wouldn't say to someone's face but that simple rule seems to be regularly ignored.
Being able to post anonymously helps and, in many ways, social networks have become the modern day equivalent of a natter over the garden fence or a gathering on the village green – but on a global scale.
And just as in the old gossip circles of old, there will be people whose comments are meaner or more aggressive than the rest, so that is amplified online. And now the voices of the trolls can be heard and they can pick victims – generally people they don't know – pretty much at random.
Abuse on social networks is not new and neither is the revelation that women contribute to the problem.
A 2014 study from cosmetics firm Dove found that over five million negative tweets were posted about beauty and body image. Four out of five were sent by women.
The bigger question is what can be done about it?
We have seen in recent years the police take the issue much more seriously and trolls have faced lengthy prison sentences. Some have made public apologies to their victims.
Education will be key. Teaching youngsters who haven't yet joined social media platforms that politeness is not a dying art and that if you say hurtful things online, they could genuinely cause distress, may give the next generation pause for thought before they start typing.
---
---
Demos used algorithms to distinguish between tweets being used in explicitly aggressive ways and those that were more conversational in tone.
Researcher Alex Krasodomski-Jones said: "This study provides a birds-eye snapshot of what is ultimately a very personal and often traumatic experience for women.
"While we have focused on Twitter, who are considerably more generous in sharing their data with researchers like us, it's important to note that misogyny is prevalent across all social media, and we must make sure that the other big tech companies are also involved in discussions around education and developing solutions."
She added that it was not about "policing the internet" but was more "a stark reminder that we are frequently not as good citizens online as we are offline".
Thousands have responded to the hashtag #ReclaimtheInternet, with many congratulating the female MPs for starting the campaign.
Others though questioned how effective the campaign would be, with some questioning whether it would damage free speech.
Demos research reveals women and girls as well as men responsible for using misogynistic words in abusive manner online
"Looking at this data set of thousands of pieces of misogynistic abuse, and looking at the people the perpetrators of this abuse were following, gave us a good indication of who they were,"
READ MORE: http://www.bbc.com/news/technology-36380247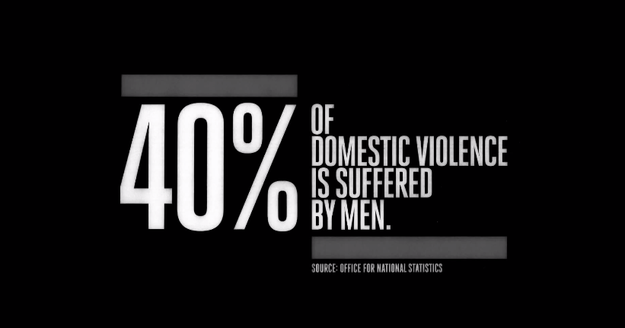 HELP GIVE Luke a Trip To Germany -JOIN-
Sign up become a patron and Show your support for alternative news
for Just 1$

a month you can help Grow We are change
We use Bitcoin Too !  
12HdLgeeuA87t2JU8m4tbRo247Yj5u2TVP
Helly Luv–aka Helen Abdullah–a Kurdish pop star who moved to the U.S. at 18 to pursue her dreams, has drawn the ire of ISIS with her song "Revolution," which condemns evil and violence.  The video, which was shot in a village near Mosul, where the Kurdish Peshmerga fighters were actively engaged in fighting the terrorist group, has led to Helly Luv receiving death threats.
"I'm going against the most dangerous terrorist group in the whole world but I feel that there are thousands of people risking their lives against them on the battlefield," she told NBC News. "If my life is at risk but I can get the message to millions of people then that is a privilege."
---
---
HELP Luke Get To Germany -JOIN-
Sign up become a patron and Show your support for alternative news
for Just 1$

a month you can help Grow We are change
We use Bitcoin Too !  
12HdLgeeuA87t2JU8m4tbRo247Yj5u2TVP
READ MORE
Archaeologists in Greece Think They Found Aristotle's Tomb
The philosopher died over 2,300 years ago.
A group of archaeologists in Greece say they have found the lost tomb of Aristotle, the Greek philosopher and likely world's first true scientist.
The Greek newspaper Ekathimerini reported Thursday that the finding will be announced at a press conference, as a capstone to a Aristotle-themed conference in Thessaloniki.
The archaeologists had been digging for 20 years at a site in the ancient northern Greece city of Stageira, where Aristotle was born in 384 B.C. Aristotle died 62 years later in Chalcis, about 50 miles north of Athens.
Ahead of the official announcement, the Greek Reporter has some more details on the tomb, saying that "literary sources" say that Aristotle's ashes were transferred there after his death. It is located near the ancient city's agora, apparently intended to be viewed by the public.
From the Greek Reporter:
The top of the dome is at 10 meters and there is a square floor surrounding a Byzantine tower. A semi-circle wall stands at two-meters in height. A pathway leads to the tomb's entrance for those that wished to pay their respects. Other findings included ceramics from the royal pottery workshops and fifty coins dated to the time of Alexander the Great.
Not much is known about Aristotle's life, aside from what he left in his own writings. It took over 2,300 years, but at least we're starting to learn more about his death.
Read more: http://www.atlasobscura.com/articles/some-archaeologists-in-greece-think-they-found-aristotles-tomb
---
 HELP GIVE Luke a Trip To Germany -JOIN-
Sign up become a patron and Show your support for alternative news
for Just 1$

a month you can help Grow We are change
We use Bitcoin Too !  
12HdLgeeuA87t2JU8m4tbRo247Yj5u2TVP
MORE
Genetically Modified Ants Could Replace Honey Bees, Claims Monsanto Expert
A team of researchers at Monsanto believe they might be on the verge of finding a solution to the mysterious drop in honey-bee populations all over the planet, a threat that endangers the world's food supply as a whole.
 The $3 million dollar grant from the Environmental Protection Agency (EPA) has led the team of researchers at Monsanto to develop alternative strategies to "survive" an eventual honey bee Colony collapse disorder (CCD), a phenomenon that has been increasing in the past decade and that occurs when the majority of worker bees in a colony disappear, a situation that could "dramatically impact the world's food supply", admit experts.
"Latest studies have found a link between neonicotinoid pesticides that are vastly used in GE corn crops. As GE farming has become an essential part of agriculture in today's modern world, we had to develop ways to promote both the continuity of GE farming and the survival of the honey bees, a fascinating challenge" admits John Leere, head biochemist of the project.
---
---
The team of researchers has developed a genetically modified ant that could "possibly save the world's food supply".
"Since GE farming and neonicotinoid pesticides are here to stay, we first tried to modify the bees as to increase their immune system to these insecticides, with little or no success" admits the specialist.
"Yet, we did not despair and eventually started testing on winged virgin queens and males of the ant species. Although ants usually lose their wings after the queen has been inseminated and starts to give birth to the new colony, genetic manipulation has produced a flying ant species that is strikingly similar to the common honey bee, and 50 times stronger to certain types of pesticides" he acknowledges, visibly enthused by the discovery.
"Through genetic manipulations, we could eventually create a hybrid species that would have both the common honey bee's pollinating characteristics, as well as possess the pesticide immunization properties of certain ant species, a perfect match that would take thousands of years to develop on its own in nature" he explains.
According to a recent Greenpeace study, seventy out of the top 100 human food crops, which supply about 90 percent of the world's nutrition, are pollinated by bees. US National Agriculture Statistics show a honey bee decline from about 3.2 million hives in 1947 to 2.4 million hives in 2008, a 90% reduction.
 HELP GIVE Luke a Trip To Germany

 

-JOIN-
Sign up become a patron and Show your support for alternative news
for Just 1$ a month

you can help Grow We are change
We use Bitcoin Too !  
12HdLgeeuA87t2JU8m4tbRo247Yj5u2TVP
President Barack Obama refused to answer questions regarding the investigation into Democratic presidential candidate Hillary Clinton's private email server or her extremely expensive Wall Street speeches.
Speaking at a press conference in Shima, Japan, on Thursday, Obama announced that he would take one more question from a reporter as a "special bonus." Apparently, the choice of question was not one that Obama was expecting or hoping for.
"Just yesterday we saw the State Department's inspector general put out a report about Secretary Clinton's emails. It basically undermines some of what she's said about her email practices," the journalist asked.
He then asked if Obama agrees with Clinton's challenger, Bernie Sanders, that she should release the transcripts if she has nothing to hide.
"I'm wondering if you think that undermines her trustworthiness with the American people and if you agree with Bernie Sanders that she should release the transcripts of her highly paid speeches to Wall Street?" he continued.
As of the time of the questioning, it had been 111 days since the former Secretary of State promised to "look into" releasing her speeches.
Laughing in the face of transparency, Obama then took back his "special bonus" gift of answering a valid question.
"OK, you know what? I take it back. I'm not taking another one," Obama responded.

"We're in Japan, don't we have something in Asia that we want to talk about? I'll be talking about this in Washington the whole time," he continued, before asserting that the press should ask the candidate's campaigns.
"Look, I've already said a lot about these issues," Obama stated. "I think those are better directed to the campaign.
The president then referred to the FBI investigation into his former Secretary of State as just "noise."
"I think that the noise that is going back and forth between the candidates at this point, if you want insights into how they're thinking about it, those should be directed to them."
In the State Department's Office of the Inspector General's report that was released on Wednesday, it was revealed that Clinton did infact break the rules of the department — which she has adamantly denied throughout her campaign.
Clinton had set up a private server so that she could avoid potential Freedom of Information Act requests and hinder any investigations into her behavior by press or others.
If her attempts to block press aren't terrifying enough, she may have also put national security secrets at risk.
During a visit to the San Francisco Museum of Modern Art, a teen decided to test his theory that people will try to find meaning in anything if it is in a gallery setting — and he was correct.
"Upon first arrival we were quite impressed with the artwork and paintings presented in the huge facility," TJ Khayatan told BuzzFeed. "However, some of the 'art' wasn't very surprising to some of us."
Khayatan enjoyed much of the gallery, but was not particularly moved by a stuffed animal sitting on a grey blanket being presented as art.  
"We stumbled upon a stuffed animal on a gray blanket and questioned if this was really impressive to some of the nearby people," he explained.
To see if people would actually accept anything being presented to them as art, the teen decided to place a pair of glasses on the ground, walk away, and watch for reactions.
It didn't take long before the glasses were surrounded by people, some even taking photos of the glasses.
On Monday, Khayatan posted photos of people observing his surprisingly ironic postmodern work of art to Twitter, and they immediately began to go viral. The tweets have now been retweeted over 50,000 times.
Khayatan attempted other stunts while at the gallery, including a baseball cap placed in a corner, but none were as successful.
Despite the silliness, the teen still has a deep appreciation for art and people with creative minds who are able to find meaning in even the simple things.
"I can agree that modern art can be a joke sometimes, but art is a way to express our own creativity," he said. "Some may interpret it as a joke, some might find great spiritual meaning in it. At the end of the day, I see it as a pleasure for open-minded people and imaginative minds."
What We Saw At The Violent Trump Rally and Why It Needs To Stop
Sign up become a patron and Show your support for alternative news
for Just 1$ a month

you can help Grow We are change
We use Bitcoin Too !  
12HdLgeeuA87t2JU8m4tbRo247Yj5u2TVP
Years ago, it was seen as a "conspiracy theory" that the elite wanted to microchip
the populace. Now well its right in our faces constantly, its no longer a secret i'll start by Repeating the words
of the great Aaron Russo Rockefeller's best friend.
Do not take the chip. Personally i'm not a religious person, and I don't believe in the whole mark of the beast mumbo jumbo.
I'm an investigator and a rational critical thinker I believe in evil of men not some religious prophecy if anything the prophecy is self fulfilling by the Elite.
However that doesn't mean that i will accept the Microchip or not talk about the RFID microchip.
What I believe is there are some seriously sick people in this world psychopaths that are so deranged, and
disconnected from society that they believe that we commoners are "useless eaters" a waste of resources and that
they want depopulation to make us more manageable as its a claim repeated over and over again by numerous whistle-blowers including ex FBI Ted L. Gunderson.
Aaron Russo RFID Human Implant Chip:
Former FBI Chief Comes Clean About Conspiracies And Corruption:
Well recently, NBC blatantly said your kids will receive the microchip for their "safety."
There is absolutely nothing safe about allowing your kids to be micro-chipped. All this is being prepacked as a way for law enforcement to rescue or find lost, kidnapped and missing children. They always seek to use the children. Let me tell you the Elite care so much about the children that in the UK they wanted to lower the age of consent to four years old. i would like to know who bank rolled this story..
---
SnapChat: LukeWeAreChange

fbook: https://facebook.com/LukeWeAreChange
Twitter: https://twitter.com/Lukewearechange

---
In either way this isn't the only way they are trying to push people to get the chip. Over the years there have been various commercials trying to push the chip.One showing a concert, another showing doctors using it to diagnosis patients disorders and several other mentions of the chip in the media. The story i will never forget is the
Saudi inventor that had a brilliant idea to make a chip with a lethal dose of cyanide in it. Although the patent was denied in Germany regardless this is an example and documentation. do not trust the chip. Do not even for a second trust the chip tell the government I do not want no RFID.
Microchipping your children could happen 'sooner rather than later,' NBC reports (poll):
FDA Approves Computer chip for humans:
Cyanide equipped RFID chip! Patent Denied in Germany:
Let talk about the marketing for the RFID Chip, One of the first commercials for the chip was Veri'chip Corp's extremely creepy commercial for Health link
which shows all the health "benefits" of the microchip.
However they leave out the health risk like one of those 5 a.m. infomercials for some weight loss drug that
could cause heart attacks. The chip comes with a huge risk your injecting an electronic device into you heck forget the potential of it having cyanide or another slow killing poison.
If the chip malfunctions or a switch is flipped and your being a bad dissident against your New World Order dictatorship.
You could have an internal electric shock or be burnt as Katherine Albrecht said
"The way it works is it picks up and amplifies ambient electro- magnetic energy from the reader devices and if you have one of these things in your arm and you get in the range of an electromagnetic field it can actually burn you." IBM has also been caught pushing the RFID chip as the future market with a commercial where it seems some shady guy is pocketing product stealing and then he walks out and a security guard walks up to him. "Excuse me Sir you forgot your receipt."
A female announcer then says "Checkout lines who needs them this is the future of e-business." First let me bash the commercial's logic, where is this guy putting all the product hes stealing?
Is that coat of his an endless black hole? Where'd it all go does it just vanish? Now that i got that out of my system..
So as you can see they are pushing the microchip in several different ways and ill repeat again.

I don't care what they try to market to you, even if they tell you it'll give you super powers.. because that's our next step because of companies like Google
Do not allow your family or your friends to take the chip.
Verichip Corp. RFID Microchip – First Official TV Commercial:
RFID Implant – Verichip – CNBC Squawkbox:
IBM RFID Commercial – The Future Market:
Next lets look at the appealing commercials to teens and adults; lets have an RFID party!
Where everything you do is posted on facebook with a simple flick of the wrist.. or hey we go to this bar a lot lets get a RFID chip implant so we don't have to wait and can be VIPS yeah! Oh I really really wish i was joking..
Because laziness knows no bounds wear this wrist band with a RFID chip become indoctrinated its okay everyone is doing it!
Chip yourself its the new craze its like getting a tattoo except its got a gps tracking device..
because that's not creepy at all that you become a human beacon for anyone who wants to track you and oh no that could never ever be misused not just by the government but the civil population hackers.. its not like NSA recently got caught spying on everyone in the world? They would never ever be able to use the microchip to track you ever.. Like Edward Snowden has revealed they tracked phones and smartphones have RID tracking chips in them.. What makes you think the technology wouldn't be abused?
Also note they would be able to see your heart rate, pulse and medical records no thank you..
Another example of insanity and RFID is Motorola, they have a patent for an electronic skin tattoo that basically tells whether your lying or telling the truth that is applied to a users neck..
So you can not only become a human beacon but a human liar detector!
No i'm serious.. i'm not kidding at all and the next great innovation of Motorola is turning you into a human password with a swallow-able RFID pill..
Well hello moto no you can not chip me.. try again.. OPSEC TIP! Instead of turning yourself into a human password try making stronger passwords!
Putting the FUN into RFID from Facebook and Coca-Cola:
Let's all get chipped, drunk, and stupid – RFID nightclub:
Neck Tattoo Works as Lie Detector:
The Swallowable Pill That Makes You Into a Human Password:
A few more examples then we will wrap this anti-chip montage up..
Already a business has forced its employees to get a microchip to use their photocopier open doors etc.
seriously a business, forced people to get a microchip so they could work my question is what happens if they get fired?
Am I living in the twilight zone? it feels like it.. and they aren't done pushing it there just imagine how an implant can allow you to wave your hand and open a door? oh cool so i can sort of be like Magneto? Trust me they will push it in several more ways you haven't seen anything yet we've already seen medical and commerce and fun wait until you see the trans-humanist agenda out in full flesh.
Davos 2016 shows whats to come..
If that wasn't enough how about a bonus reason to not get a chip? Well getting a chip in the brain, which i can't fathom why anyone would ever consent to something so ludicrous but for argument sake.. Recently the davos elite discussed how it would be really a great idea to decode your brain
and read your mind and prosecute you for your thoughts.. just no this isn't 1984 and 1984 wasn't a play book manual..
what was that movie called oh yes they live and believe me they do live..
Office puts chips under staff's skin:
Biohacking: How a tiny implant can unlock doors with the wave of a hand:
Why Did I Implant A Chip In My Hand?:
Davos Elite Reveal Orwellian Plan to Decode Your Brain and Read Your Mind:
Also interestingly enough another interesting fact wall st just tested digital cash in a secret meeting.
Which Aaron Russo said earlier is the plan digital cash with a microchip.
You have been warned.. We will end with a hilarious YouTube parody by "Joy Camp" that needs to be seen by everyone capable of thinking for themselves.. That's the honest 100% truth let this one sink in real deep,
in replace of that RFID chip. "The RFID Chip is always with you threatening your privacy causing severe risk to your health and personal safety and killing you if you don't obey rogue government demands."
Inside the Secret Meeting Where Wall Street Tested Digital Cash:
http://www.bloomberg.com/news/articles/2016-05-02/inside-the-secret-meeting-where-wall-street-tested-digital-cash
RFID Chip Commercial:
more: 
 HELP GIVE Luke a Trip To Germany -JOIN-
Sign up become a patron and Show your support for alternative news
for Just 1$

a month you can help Grow We are change
We use Bitcoin Too !  
12HdLgeeuA87t2JU8m4tbRo247Yj5u2TVP
US scientists create chimeras: half-human, half-animal embryos'
Images of striking workers clashing with police in northern France on Wednesday dramatically capture how much the conflict over controversial labor reforms in the country has escalated.
French police deployed water cannons to disperse protesters blockading a fuel depot in Douchy-les-Mines at dawn on Wednesday, Le Huffington Post reported. The confrontation followed similar clashes between strikers and security forces at an oil refinery and petrol depot in southern France a day earlier.
The protests began earlier this month, when France's Socialist government forced through a labor reform bill that makes it easier for companies to hire and fire employees and relaxes regulations protecting workers' pay and working hours.
Opponents of the reforms accused the government of using anti-democratic means to push them through without a parliamentary vote. Activists held demonstrations and one of France's largest labor unions, the CGT, called for nationwide strikes.The work stoppages have hit France's oil infrastructure particularly hard. Protests and blockades have disrupted all eight of the country's fuel refineries, and at least one-fifth of gas stations around the country have totally or nearly run out of fuel.
---
HELP GIVE Luke a Trip To Germany -JOIN-
Sign up become a patron and Show your support for alternative news
for Just 1$

a month you can help Grow We are change
We use Bitcoin Too !  
12HdLgeeuA87t2JU8m4tbRo247Yj5u2TVP
READ MORE