The text of a 19-page, international trade agreement being drafted in secret was published by WikiLeaks on Thursday as the transparency group's editor commemorated his two-year anniversary confined to the Ecuadorian Embassy in London.
Fifty countries around the globe have already signed on to the Trade in Service Agreement, or TISA, including the United States, Australia and the European Union. Despite vast international ties, however, details about the deal have been negotiated behind closed-doors and largely ignored by the press.
WASHINGTON – Americans' confidence in the news media has tumbled to fresh lows – and it doesn't much matter whether the source is newspapers, television or the Internet.
A Gallup poll released Thursday found the level of faith in each of three major news media platforms- television news, newspapers, and news on the Internet- is at or tied with record lows, extending a longstanding trend
Confidence in US newspapers was marginally better than rival media, but dropped to 22 percent in the June 5-8 survey- declining more than half from a 1979 peak of 51 percent.
The U.S. Supreme Court ruled in an unanimous opinion Monday that the anti-abortion group Susan B. Anthony List has standing to sue over an Ohio law that prevented it from making false statements about a political candidate in 2010.
SBA List tried to erect billboards in Ohio in 2010 that accused then-Rep. Steve Driehaus (D-Ohio) of supporting "taxpayer funded abortion" because he voted for the Affordable Care Act. Driehaus successfully filed a complaint against the group under an Ohio law that prohibits "false statements" during a political campaign, because federal dollars cannot be used to pay for abortions except in cases of rape and incest.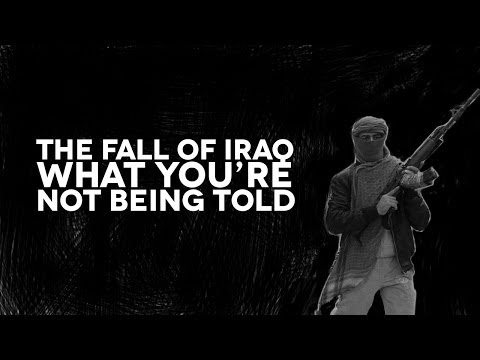 Iraq is descending into chaos, but not for the reasons you're being fed by the politicians and the mainstream media.
In June of 2014 the world watched in shock as an Islamic militant group operating under the name of the Islamic State of Iraq and Syria (or ISIS), took control of Mosul, Baiji and Tikrit and began pushing south to Baghdad. Fallujah has been under their control since January.
[Note they are also known as the Islamic State of Iraq and the Levant or ISIL]
Iraqi military and police put up very little resistance in spite of the fact that they greatly outnumbered the militants. Most fled their posts and left their uniforms and weapons behind, those who didn't were killed.
ISIS, whose stated goal is to erase the border between Syria and Iraq, to establish an Islamic Caliphate encompassing both countries, and to impose sharia law, already holds vast swaths of territory, and they are rapidly gaining ground.
How did this happen?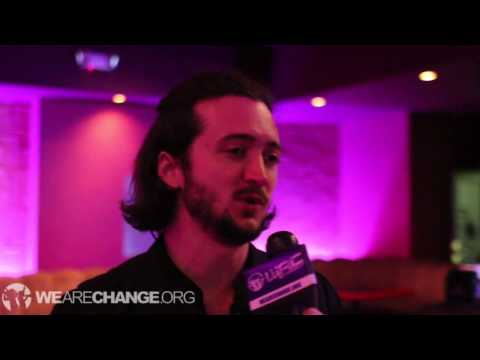 In this video Andrew Emett of WeAreChange caught up with one of our favorite comedians Lee Camp at United We Stand. Lee talks about his motivations, body of work, and how the mainstream media totally sucks.
Follow Lee Camp https://twitter.com/leecamp
Follow Andrew Emett https://twitter.com/andrewEmett
Check out our 2nd channel http://www.youtube.com/subscription_c…
Support WeAreChange by Subscribing HERE http://www.youtube.com/subscription_c…
Like Us on Facebook: https://facebook.com/LukeWeAreChange
Follow Us on Twitter: https://twitter.com/Lukewearechange
Stalk Luke on Instagram: http://instagram.com/lukewearechange
Rep WeAreChange Merch Proudly: http://wearechange.org/store
OH YEAH since we are not corporate or government WHORES help us out http://wearechange.org/donate
We take BITCOIN too
President Barack Obama and the woman who likely wants to be his successor, former Secretary of State Hillary Clinton, held a secret meeting at the White House on Thursday.
In a strange sequence of events, the White House was forced to confirm the previously undisclosed Obama-Clinton lunch summit after People magazine tweeted — then mysteriously deleted — the news about the meeting.
"The President enjoyed an informal, private lunch with Secretary Clinton at the White House this afternoon," a White House official said.