Billionaire software tycoon Bill Gates has poured millions of dollars into efforts to develop and promote the Common Core State Standards Initiative, a set of K-12 math and language arts curriculum benchmarks and high-stakes standardized tests now being implemented in 46 states.
Strangely enough, though, Common Core isn't quite good enough for Gates and his wife, Melinda, when it comes to the education of their own three children.
www.thelibertarianrepublic.com
Schools Claim Wide Leeway for Restraining Special Needs Kids
ABC News filed a special report that featured the stories of special needs children who are brutally restrained in their school environments. Schools believe they need a range of tactics and leeway to deal with autistic children who "act out".
LA VERKIN, Washington County — A sheriff's lieutenant was arrested for investigation of DUI Sunday after allegedly rolling his patrol vehicle with his four children inside. Washington County Sheriff's Lt. Jake Adams, 39, was booked into the Iron County Jail under the name Jason Lynn Adams for investigation of DUI, making an unsafe lane change and carrying a weapon while intoxicated. Adams rolled his sheriff's patrol vehicle, an unmarked F-150 pickup truck, with his four children inside.
One of the goals to be reached before a national state can be completely controlled, is the implementation of computer chips in every product, every animal and every human being. What? Chips in all humans, animals and products? It is a scenario that most people actually can not yet imagine, but the shocking truth is that the target almost all realized: for instance, every pet is required to be chipped and many products such as clothing and food packages already have a chip.
A step toward chipping man too, seems finally made; Advert Buddi is a new GPS tracking system that can be used, for example, to monitor your old mother and to intervene quickly in emergencies. Under the slogan "Protect your loved ones with Buddi." The 'buddy' in this case is a device that in a purse can indicate grandma's position. Something like a mobile phone nowadays can also reveal where you are (or were). It also warns Grandma's loved ones when grandmothers go out of their "security zones". And to top it all off, it gives a signal as the carrier of the buddy has fallen, probably by a sensor that triggers at a certain speed (to earth in this case). Sounds great, but we know what the next step is, subcutaneous injection of a chip. Because grandma is a little forgetful and sometimes forgets her purse. "Let's just inject a chip in grandma's front leg!." We can already predict the next victims: children, prisoners … and ourselves.
Many new technology is often used first by the army. Sometime later, the technology (in a diluted version then) becomes available to the people. This also applies to the Internet, GPS systems, and finally chipping everything and everyone. Vehicles and soldiers are now equipped with GPS systems. Soldiers still carry a chip on/in their clothing. But the danger of loss or abuse of the chip by the enemy, for example, after killing a soldier, makes the reality to chip the soldiers themselves, a bit closer. One obstacle could be that the costs of such operations are too high.
In 2002, A family in America was the first family in the world who had a VeriChip implanted. The reasons were the unstable health of man and the fear that arose after 9/11. Now I will be the last person who would ban a chip to take it when his/her health or safety can benefit from it. But when will the governments, banks and insurance companies impose on the masses? Under the disguise of bringing down the cost of medical care, economic facilities, or the occurrence of hysteria? It is also not known what the effects of a continuous chip is or can be.
But also companies are starting to consider chipping their employees, also chipping in the nightlife seems to be a trend with such a chip to pay. As in the Baja Beach club in Rotterdam.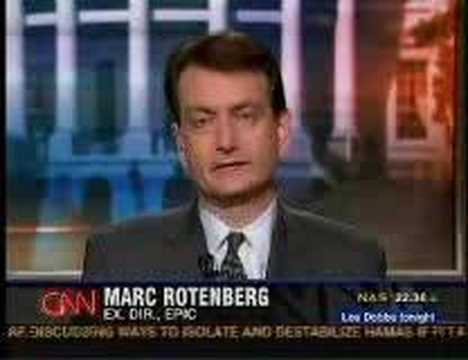 This payment option is now offered with the iPhone and Web browser. IBM will make it especially easy for the consumer or as another way to put it: for the benefit of the buyer (Arent they nice, IBM, the inventors of the Holleriths Gascamp Jew Registration system)
At several schools in England and America children already pay with a type of chip system. And let's not forget: the Colleges in the Netherlands, were you can only pay with a "chipknip"  this is to condition everyone (young and young adults) to the idea that electronic payment is normal. That the youngsters are being pushed toward electronic payment, is obvious. In Belgium, at some childcare centre's its only possible to enter, after having your fingerprint scanned.
The history of marking people

Wanting to register and mark all humans is older than the road to Rome. A road to totalitarian control or just for prosperity and ease? That remains to be seen. But people have always been branded or maimed to make their status or the being-in-service-of (slavery) clear.
For many people, the Holocaust is know as one of the most extreme forms of registration. The Jewish prisoner workers were marked with a code on their arms. This code fits a system created by IBM. Although IBM denies any involvement or to have known anything of the purpose for which their registration system was used, the facts show something else.
However you put it, the Nazis could have never tracked down, devide and execute the Jews so fast without computer giant IBM. But IBM was not unique in their special collaboration with the Nazis. So you can also include steel Krups, IG Farben, Shell and people like seniors Prescott Bush and Rothschild. Why IBM was not subsequently prosecuted? For example, during the Nuremberg trials. Well just because they were part of the elite that the war had supported and encouraged. The fact is that many companies were pardoned after the war. The fact that they were wrong was concealed. Perhaps one reason that IBM has been slipping thrue the hoops of the law is, the fact that they had invented a simultaneous translation system, in which the Nuremberg trials could be conducted in a language understood by all, yet. The same company (IBM) and other companies are now on the eve of a further Executive system: the chipping of humans. IBM has used the latest techniques in creating a system that not only can track someone's every move, but it can also predict it, then secretly send that information to company's for use, for example, by giving you ads based on a given profile.
Author Edwin Black, known for the book "IBM and the Holocaust", presents his findings in the next documentary about IBM and the Holocaust. Ask yourself why you never had this taught in schools? The system IBM has made is actually still used today. Only then smarter, faster and more unnoticed in driving an authoritarian totalitarian state. The coding system that IBM then used, is today among the people known as the barcode. The barcode has already been replaced by the RFID-chip: a chip where all data can be stored and can be read remotely. Is this a danger, or are the people who are against the chip are afraid of change? A common defense by too gullible people. VeriChip is one of the biggest driving forces behind the chipping of humans. They propagate the chip under the banner of freedom, human rights and free will. But what's behind? Quite the opposite. The reversal technique: war is peace, love is hate, truth is falsehood. Any technique which can help people in their progress may, in the wrong hands, bring total tyranny and misery
The dangers of the VeriChip.
Animals have already been chipped so that their owners are easy to trace back: by loss or for veterinary medical information needs. But how safe are these chips and what after studies have been done? You would expect from the Dutch Party for the Animals, to be strongly against this, given that the animal eventually will be severely suffering. From an extensive research in the U.S, where the research was blocked by the manufacturer VeriChip, chipping of animals has serious implications for the health of the animal, such as: an increased risk of cancer. But ofcourse there is little to be found about this on their website. The people of the Party for the Animals, apparently know nothing of such. Maybe time for an email? The leak of the investigation (by an employee) was in fact almost the bankruptcy of Verichip. Ultimately, the company was taken over and they put their deceptive activity's under the name "PositiveID." Exactly people, everything is positive and will benefit your convenience and sense of security……..
In response to the abuses during the Second World War, many European countries changed their national legislation accordingly. There were provisions in the legislation that everyone has the right of self-determination over their own bodies. But with this there is already a discussion about co-compulsory vaccinations, abortion and donor registration. There are already several websites and organizations engaged on this issue. We will therefore approach and support in every way imaginable. One such organization is "We the People Will Not be chipped". Another important step is to inform people early before the authority's and their
propaganda deceptions are being unleashed upon us.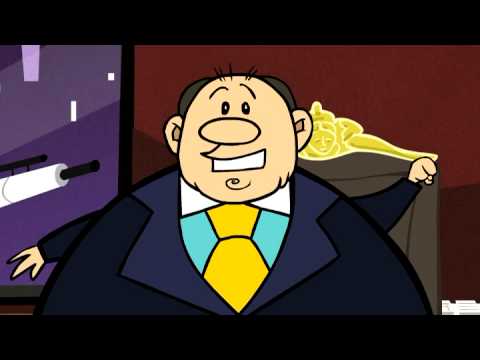 http://www.2dopeboyz.com/2010/07/01/immortal-technique-speaks-on-haiti-situation/
I recently arrived home from Haiti.
While I was there I worked in a few aspects of the relief effort including a solidarity mission to aid the Earthquake survivors. In addition to all of this Myself, Cormega and Styles P participated in a show to support Haitian Hip Hop and rebuild the community. I would like to thank Arms Around Haiti and Hip Hop for Haiti for inviting me to be a part of this movement. While I was there I saw both devastation and rebuilding efforts. I also broke bread with people who had lost their entire family. Literally, everyone but them was deceased. Then there were those whose grief centered around losing a mother, father, brother, sister, son, or daughter as a direct result of what happened. It should make everyone reading this feel blessed to have anyone in his or her life. Think about that… Now think about it some more.
I saw so many different things as I walked through the slums and rode around Port-Au-Prince (as well as the area surrounding it.) I met mayors, townspeople, and the Arms around Haiti (Sobs staff) introduced me to several visionary Haitians with good ideas to rebuild the country that I am seriously considering investing my time into.
But one of the most powerful experiences came to me when I was holding this little baby girl who couldn't have been more than a year old. She was crying because she was hungry, thirsty and tired. I picked her up and she hugged onto me with the newfound control her young muscles had recently provided her. She was one of the many orphans that I met while I was there, and as I held her I wondered what the future would hold for this little precious life. Her father would never hold her again and rock her back and forth to sleep while whispering stories to her. She might find good hearted and righteous people to one day adopt her, but her father, the man who created her would never tell her that he loved her or that she was special, save for the length of a dream or a subconscious memory. So I told her in French that I loved her, that she was beautiful and that she was special to me. I gave her all my water and her young face was immediately full of focus and comfort. After a few minutes of holding her, she fell into slumber. I gave her back to her to a 11-year old girl who had also lost her parents and was acting like a surrogate mother to most of the younger children.
Then I looked at my hands, they seemed like such strong hands before I went to Haiti. Strong like my will that is made of iron, and my resolve, which I consider unbreakable. But the strength of this young adolescent Matriarch and her newfound responsibility served as God's gentle reminder and it humbled greatly as I realized what she carried on her shoulders. I am a Revolutionary but rather than just going to places around the world to bring people freedom, I seem to find it among them.
I felt great sadness leaving this place but I also felt anger at the things I saw. So I began to detail a few observations about Haiti and Revolutionary action associated with it in general. I wrote these things as I saw them or felt them but I waited until I was home for a few days so as to not elicit an emotional response but rather one of logic and understanding concerning the various things I saw.
The Spirit of Toussaint is Alive:
- Although the people have suffered here immensely, I still see their spirit still very strong, unbroken and defiant. Even though the sun floods the day with sweltering heat, the vast majority of people are working in some capacity. Many have their own small business or hustle and they take great pride in what they do. They find no shame in their work, however menial because, as it was told to me they felt blessed to have anyone to provide for. In the camps when dusk settles in, children play soccer with pieces of garbage tied up or maybe an old volleyball. They are survivalists as their history has taught them to be. The tent cities are home to usually 2 or 3 families per tent. Perhaps it is their past dealings with dictators sponsored by this nation, or by years of civil strife and a long Revolutionary history but they have become so resilient, so much so that they now serve as a personal inspiration to me of what mankind/original man can overcome.
All about the Benjamin's, Mon Cheri:
Foreign Aid. That is a deceptive phrase. Many times the countries who, pledge money to a disaster-ridden nation are not giving that country money at all. They are really pledging the money to their corporation to rebuild the country at an inflated price set by the global conglomerate. It changes the very nature of what that means. Imagine if your house burnt down and I told the news and every local media outlet I was going to "donate" $100,000 to rebuild it. This is the catch the job really costs $20,000 to do. Yes, from the Capitalist pro business point of view I am providing a service that I deserve to be compensated for. But the characterization of what I am doing is purposefully altered so as to disguise the real motivation for "aiding" you. I'm not condemning the idea of foreign aid on a whole although there are aspects of it that create dependency and de facto vassals. But the system by which some of this "aid" is raised and distributed sometimes has little to do with anything resembling a humanitarian effort.
Let's recap. I give you money, which you're essentially giving back to me plus interest for doing something at twice the cost. I don't give you fish anymore. That was Imperialism. This is Neo Liberalism, we teach you to fish, and collect 75% of the profit…forever. This system is actually the one that seems rational to first world powers now and is still implemented today all over the planet. Corporate Non Government Organizations (NGO's) raise billions of dollars just to spend a fraction of that on the people who are actually affected and suffering. Then as if overpaying themselves wasn't enough they act like they really did something. This system gives a bad name to real non-profit NGO's and people that are selflessly doing something out of the kindness of their hearts. The Foreign Aid field is infested with corporate socialites and poverty pimps who troll around the mud with us dark people so you have something to talk about at your bourgeois industry parties. And where is the money going?
Waiting in Vain:
There is about 12 Billion dollars of Aid, waiting to be distributed, (conveniently earning interest for someone by the way) and since world agencies (take your pick) do not trust the shell of government left in Haiti, the situation has spiraled into a game of tit for tat in some instances. Corruption is not relegated to the surviving members of a fractured government. The customs area has thousands of pieces of clothing and non-perishable food that is simply sitting in store-rooms because customs is sometimes demanding $8,000 (US) to allow it into the country. You read it right, $8,000 American dollars to let a few boxes of supplies collected by people like you into the country. There are organizations such as the one I was there with, and Wyclef's 'Yele' that use their longstanding connections with local power players and government officials to navigate around these bureaucracies, but it made me wonder how many good hearted people's donations were just sitting there in some hangar collecting mold and dust. The supplies I handed out, the stuff I brought myself to give to people, the houses we put people in seemed like a good first step but now I wish more than anything to return and really make an impact having studied the situation. (* I remember after the Earthquake happened the mainstream media did a few stories criticizing smaller Aid Organizations on the ground and encourage people to direct their donation to the Major ones. Now I wonder if it was to promote efficiency or was it to safeguard their corporate partners monopoly?)
Children's Story:
In Haiti, child trafficking is still going on, because it's a lucrative business. It hasn't stopped just because the news has stopped covering it, this right here is still happening. (http://www.cnn.com/2010/WORLD/americas/01/27/haiti.earthquake.orphans/index.htmlhttp://gvnet.com/humantrafficking/Haiti.htm ) I have even heard rumors about aid workers trading food for sex with little girls and boys. I'm not repeating these charges to try and substantiate them in any way. Because I hope they're a lie, or at worst an exaggeration of an isolated incident. Far be it for me to try and pass innuendo off as fact but when you hear something like that from dozens of people from different walks of life, it makes you think. The reality after the Earthquake was that many of these children were (and still are) stolen and shipped out immediately or taken over to the Dominican Republic whose government is also very corrupt and sold to every corner of the world. Sad to think that the nation that showed the world that a successful slave revolution was possible has it's sons and daughters sold into slavery in 2010.
The Almighty UN:
When I was young I thought the UN was a powerful entity, like the Super friends from Saturday morning cartoons. I was fed the idea that they provided a solution to arguing nations and would be helpful in taking the side of the underdog, the oppressed and colonized. But as I grew I realized it was just a way of making it look like America and Britain were not acting alone and it rewarded participants who conscripted their troops there. They are a Right Wing punching bag but really that's duplicitous because they have been used to justify our actions in Afghanistan and Iraq. As if it is full of equal partners who are committed to the mission. Truth is the UN peacekeepers are full of many soldiers who would otherwise be getting paid $100 a week to be a soldier in their own country. The UN security-council resolutions have no teeth without the US's approval, and sometimes they go to a country (like Haiti) and get a paycheck for doing very little. As I keep having interactions with them, my opinion just keeps on worsening. I by no means had any of those young teenage illusions about them going into this trip, but this is my observation. There is no salvation for the 3rd world in this entity. Truthfully, the UN are a war (with a real country) away from being as much of a part of history as the Hanseatic League. As we speak. They act as the de-facto military rulers of Haiti, with the US leaning over them looking at possible candidates. I think in all honesty they want a Haitian Karzai of their very own so perhaps their weakness is deceptive on purpose and they are just the arm of a face that has not revealed itself yet. "Le temps est un grand maître, dit-on, le malheur est qu'il tue ses élèves."
Jesus's Power Broker:
- Haiti is flooded with Christian missionaries. There were 40 of them on the plane with me headed to Port-Au-Prince. In case you don't know what a missionary is kids, it's not just a sexual position. (Although plenty of people have been fucked over the years.) It means someone who goes to other countries and tells people that their religion or native custom is savage and full of useless ceremonies to God's & spirits that don't exist. And while I know some of these people mean well, their very existence and purpose is in complete contradiction to what their religion actually teaches. Some are working to build schools and help out with social programs, but always with the agenda to prosthletize and solidify their religious control over the area. So no matter what their intentions are, they look like their peddling Jesus on a fishing pole with foreign aid wrapped in Bible paper on a hook. In the past they were dispatched to countries to make them as Christian as possible in a direct effort to bring them into the colonial power's sphere of influence. You see Imperial powers could not win by military force, and so conversion directly aided in our subjugation and apparently still aids in our placation. As long as we let other people define God for us we will not only be the physical but also the spiritual prisoner of our oppressors vision.
Mission Impossible:
- Spain, Portugal, England, France and Italy, etc… did this "missionary work" all over Africa, Asia and Latin America. Many of you people reading this who are of the aforementioned faith have them to thank, not divine intervention for what you believe. I am not in any way shape or form trying to detract from the individuals who really have the message of Jesus Christ in their hearts. I honestly believe if we lived our lives by the teachings of Christ this world would be a better place. But there are too many frauds making money off of Yeshua these days. The crazy thing is, that as many Muslim and Jewish charities that are working in Haiti, I haven't witnessed any effort by them to convert people to Judaism or Islam. What is it about this faith that we hold so dear in America that makes us so insecure about what other people believe in? You're going to have to stop using the excuse you want to "save people" and just admit that you don't feel comfortable around someone until they believe in what you believe, spiritually. What gives us the moral authority to go around the world and tell the indigenous people of every continent that their religion is a farce and the only real truth was compiled in Constantinople in 325 AD? Isn't the most "Christian" thing in the world to give charity to the poor and suffering without asking for anything in return? (Least of all, the culmination of all their beliefs.)
Blood Roots:
As I walked through the tent cities full of families waiting for water and cooking whatever they could find for their collective I happened upon a long road. It led me through the scorching slums of the outer area of Port-Au-Prince. While I was walking these two young brothers who ere dressed in red asked me if I was a Blood. I looked at them both and I responded that I wasn't and one of them then raised his eyebrow, "you Crip then?" He asked with a heavy Creole accent. I said that I was neither and I was more like a Black Panther. After all OG Black Panthers and people from the Indigenous movements have taught me a libraries worth of knowledge. The younger one asked me what a Black panther was. I searched my surrounding for an analogy and there just happened to be a small tree near by. So I walked them over to it. The tree had two branches littered with a few leaves. Holding one branch I said, "this one is the blood" and pointing to the other one I said, "this one is the Crip" and then putting his hand on the trunk close to the roots, I said "this one is the Black Panther". "Ne de la Revolution" which means Born out of Revolution in my humble French. The young kid smiled at me and asked me more about the Black Panthers. I stood there speaking to him for a little while and then we saluted one another and went our separate ways. Although Haiti is twice as hood as any place in the US, they are such a young country full of children who must become adults before their time. If they are to succeed, someone must educate them to the fact that what people call Black history is in fact world history. I would be honored to be a part of that someday. Don't worry I won't NGO them for hundreds of G's either. I'd settle for a room and some coffee in the morning.
La Revolucion de Latino America:
For those of us who are studying Latin American Revolution, Haiti is the prequel, the seemingly invincible power of France being challenged and overcome. The Napoleonic wars gave America a chance to breathe away from the eyes of Europe long enough to affirm itself. France's assault on Spain weakened the European states enough for us to take the moment that we cherish as our time for 'Revolucion'. The story of our Revolution doesn't begin in the 1950's but in the Indigenous revolts of the conquest era and the early 1800's when a small island of enslaved Africans showed the world that it was possible. Estudiantes Latinos, estudia esta Revolucion, sus lecciones son unas de las mas importantes para apprender. Tienen te todo, de raza, de classe, de corrupcion, y por supuesto del sacrificio necessario para obtener la libertad.
In parting:
I learned something very reassuring about myself in Haiti, something I am proud to acknowledge and leave my people on a good note with. When I meet someone who is a better activist, or Revolutionary, (I'll be happy to make that distinction later) when I see someone whose actions achieve more than mine, or who has a more complete perspective I become inspired. I don't get bitter or jealous and think about trying to "out-revolutionary" them. That's so pointless and yet it is something that I see sometimes in the movement, people who think that because another doesn't adhere to the same ideology or the same faith that we must bring them down. I am a Revolutionary and I need no one's permission to be. We were successful at breaking ground in Haiti, but my mission there is by no means complete, I wish to plan further actions with my friends at Arms Around Haiti and the staff at SOBS. I would like to thank Jube, Mario, Cormega, StylesP, Herbie, Clef, Yele, Arms Around Haiti, Parrish, BC, and my Haitian Soldiers there for making this trip possible I look forward to returning soon.
"Le travail éloigne de nous trois grands maux: l'ennui, le vice et le besoin."
Peace & Respect,
Immortal Technique