Circleofdocs.com compiled a list of 30 scientific studies that show a link between vaccines and autism, disproving the myth that no official research papers exist to support what alternative doctors have been saying for years.
These papers can be shown to medical doctors and public health officials who wish to see peer reviewed scientific studies to back up the claims that autism is a direct result from receiving a vaccination.
The first research paper presented was the first one ever written on the subject, from 1943. Child Psychiatrist Leo Kanner discovered 11 children over the course of several years who displayed a novel set of neurological symptoms that had never been described in the medical literature, where children were withdrawn, uncommunicative and displayed similar odd behaviors. This disorder would become known as "autism." In the paper, Dr. Kanner noted that onset of the disorder began following the administration of a small pox vaccine. This paper, was published in 1943, and evidence that vaccination causes an ever increasing rate of neurological and immunological regressions, including autism, has been mounting from that time until now.
Autistic Disturbances of Affective Contact
Leo Kanner, Johns Hopkins University, 1943
"Since 1938, there have come to our attention a number of children whose condition differs so markedly and uniquely from anything reported so far, that each case merits – and, I hope, will eventually receive – at detailed consideration of its fascinating peculiarities."
1. Hepatitis B Vaccination of Male Neonates and Autism
Annals of Epidemiology, September 2009
CM Gallagher, MS Goodman, Stony Brook University Medical Center
Boys vaccinated as neonates had threefold greater odds for autism diagnosis compared to boys never vaccinated or vaccinated after the first month of life.
2. Porphyrinuria in childhood autistic disorder: Implications for environmental toxicity
Toxicology and Applied Pharmacology, 2006
Robert Natafa, et al, Laboratoire Philippe Auguste, Paris, France
These data implicate environmental toxicity in childhood autistic disorder.
3. Theoretical aspects of autism: Causes—A review
Journal of Immunotoxicology, January-March 2011
Helen V. Ratajczak, PhD
Autism could result from more than one cause, with different manifestations in different individuals that share common symptoms. Documented causes of autism include genetic mutations and/or deletions, viral infections, and encephalitis following vaccination.
4. Uncoupling of ATP-mediated Calcium Signaling and Dysregulated IL-6 Secretion in Dendritic Cells by Nanomolar Thimerosal
Environmental Health Perspectives, July 2006.
Samuel R. Goth, Ruth A. Chu Jeffrey P. Gregg
This study demonstrates that very low-levels of Thimerosal can contribute to immune system disregulation.
5. Gender-selective toxicity of thimerosal
Exp Toxicol Pathol. 2009 Mar;61(2):133-6. Epub 2008 Sep 3.
Branch DR, Departments of Medicine and Laboratory Medicine and Pathobiology, University of Toronto
A recent report shows a correlation of the historical use of thimerosal in therapeutic immunizations with the subsequent development of autism; however, this association remains controversial. Autism occurs approximately four times more frequently in males compared to females; thus, studies of thimerosal toxicity should take into consideration gender-selective effects. The present study was originally undertaken to determine the maximum tolerated dose (MTD) of thimersosal in male and female CD1 mice. However, during the limited MTD studies, it became apparent that thimerosal has a differential MTD that depends on whether the mouse is male or female.
6. Comparison of Blood and Brain Mercury Levels in Infant monkeys exposed to Vaccines Containing Thimerosal
Environmental Health Perspectives, Aug 2005.
Thomas Burbacher, PhD, University of Washington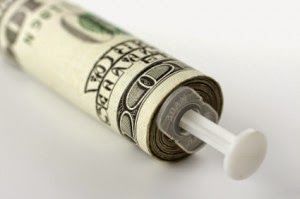 This study demonstrates clearly and unequivocally that ethyl mercury, the kind of mercury found in vaccines, not only ends up in the brain, but leaves double the amount of inorganic mercury as methyl mercury, the kind of mercury found in fish. This work is groundbreaking because little is known about ethyl mercury, and many health authorities have asserted that the mercury found in vaccines is the "safe kind." This study also delivers a strong rebuke of the Institute of Medicine's recommendation in 2004 to no longer pursue the mercury-autism connection.
7. Increases in the number of reactive glia in the visual cortex of Macaca fascicularis following subclinical long-term methyl mercury exposure
Toxicology and Applied Pharmacology, 1994
Charleston JS et al, Department of Pathology, School of Medicine, University of Washington
The identities of the reactive glial cells and the implications for the long-term function and survivability of the neurons due to changes in the glial population following subclinical long-term exposure to mercury are discussed.
8. Neuroglial Activation and Neuroinflammation in the Brain of Patients with Autism
Annals of Neurology, Feb 2005.
Diana L. Vargas, MD [Johns Hopkins University]
This study, performed independently and using a different methodology than Dr. Herbert (see above) reached the same conclusion: the brains of autistic children are suffering from inflammation.
9. Autism: A Brain Disorder, or a Disorder That Affects the Brain?
Clinical Neuropsychiatry, 2005
Martha R. Herbert M.D., Ph.D., Harvard University
Autism is defined behaviorally, as a syndrome of abnormalities involving language, social reciprocity and hyperfocus or reduced behavioral flexibility. It is clearly heterogeneous, and it can be accompanied by unusual talents as well as by impairments, but its underlying biological and genetic basis in unknown. Autism has been modeled as a brain-based, strongly genetic disorder, but emerging findings and hypotheses support a broader model of the condition as a genetically influenced and systemic.
10.
Activation of Methionine Synthase by Insulin-like Growth Factor-1 and Dopamine: a Target for Neurodevelopmental Toxins and Thimerosal
Molecular Psychiatry, July 2004.
Richard C. Deth, PhD [Northeastern University]
This study demonstrates how Thimerosal inhibits methylation, a central driver of cellular communication and development.
---
READ THE REST AT http://circleofdocs.com/30-solid-scientific-studies-that-prove-vaccines-cause-autism/
---
SnapChat: LukeWeAreChange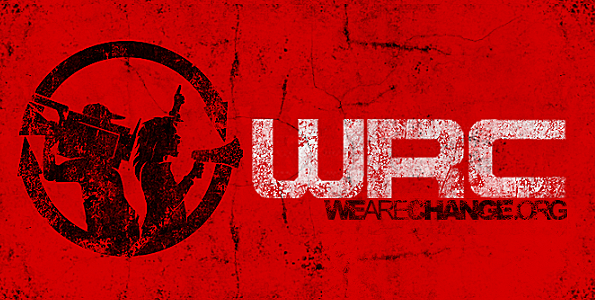 fbook: https://facebook.com/LukeWeAreChange
Twitter: https://twitter.com/Lukewearechange

---
 HELP GIVE Luke a Trip To Germany -JOIN-
Sign up become a patron and Show your support for alternative news
for Just 1$

a month you can help Grow We are change
We use Bitcoin Too !  
12HdLgeeuA87t2JU8m4tbRo247Yj5u2TVP