WATCH: Armed 84-Year-Old Vet Turns the Tables on Robber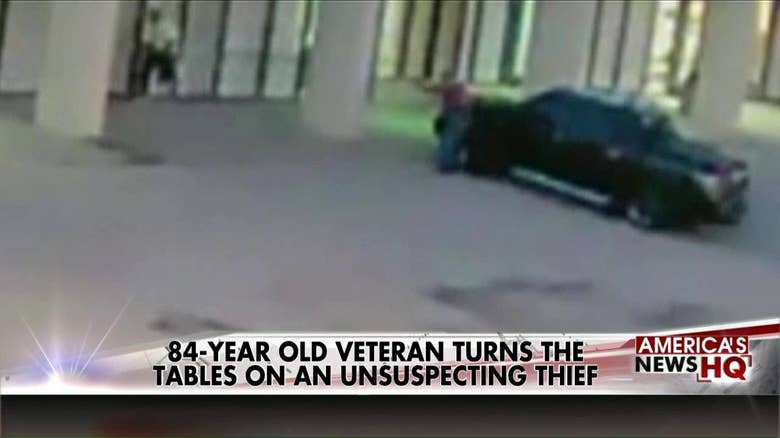 An 84-year-old veteran is being hailed as a hero after turning the tables on an unsuspecting robber.
Surveillance footage shows the suspect approach Doug Jandebeur as he's getting into his truck outside his business in Tulsa, Oklahoma.
The man grabs Jandebeur from behind, punches him in the face and takes his wallet.
That's when Jandebeur pulls out his handgun and sends the thief running for his life.
"I pulled out my automatic and was getting ready to ventilate him," Jandebeur explained. "Once he saw my gun, he decided it was time to leave."
"Anybody that doesn't arm themselves is asking for trouble," Jandebeur advised.
Jandebeur has a bruised jaw, but is otherwise fine.
Authorities are looking for the suspect.
Watch the surveillance footage in the "America's News Headquarters" clip above.