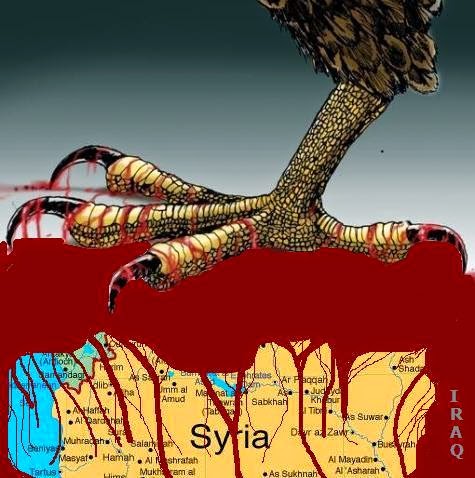 By Brandon Turbeville
When the Anglo-American powers are intent on the destruction of a target country – whether it is Iraq, Libya, Syria, or some other unfortunate nation that finds itself in the crosshairs of NATO – there is very little that will stand in the way of their goals. Such is the case with the possible "No-Fly Zone" being discussed in the public view both by Washington and Ankara.
Coming on the heels of what appeared to be a stall in the plans to implement a "No-Fly Zone" in Syria by the United States, a recent shake-up in the U.S. government resulting in the firing of Secretary of Defense Chuck Hagel (one of the few officials who expressed at least some level of reservation to military intervention against Assad's forces), NATO is back at it again.
That the United States and Turkey have suddenly reached an agreement as to the use of Turkey's air base and the imposition of a 'No-Fly Zone' in Syria should come as no surprise. A "No-Fly Zone" or "Buffer Zone" has been the desire of NATO since the Western-initiated crisis began in 2010 as an effort to provide a deeper staging ground for terrorists and death squads operating inside Syria and in order to more easily overcome Assad's forces. In addition, the implementation of the "No-Fly Zone" would essentially be a declaration of war against Assad's military which would result in the bombing of Syrian Air Bases and other military installations. This military intervention would also greatly weaken the Syrian military and provide a much needed second wind for Western-backed terrorists both militarily and in terms of morale.
In other words, the implementation of a "No-Fly Zone" would be nothing more than the creation of Libya 2.0.