Two people in London have been arrested for hacking and disabling 70% of the DC police CCTV cameras ahead of President Donald Trump's inauguration.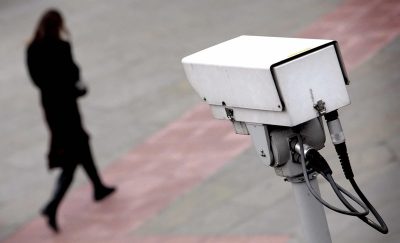 Authorities believe that the duo was conducting a test run to attack again on inauguration day. The hack was carried out on January 12, and cameras remained disabled through the 15th when police discovered the cameras were not functioning.
Of the 187 security cameras in the district, 123 of them were disabled during the attack.
The cameras were disabled by ransomware that had been left on the system. Washington DC's Chief Technology Officer, Archana Vemulapalli, confirmed that the city did not pay any ransom, and fixed the issue by taking the cameras offline, removing the software, and restarting the system, the Washington Post reports.
"Ransomware is now among the most used malware attack by hackers. From smart TV, hotel doors locks, hard drives, railway' fare system, health service system or Android devices nothing is secure from this threat," Hack Read explains. "However, when it comes to CCTV camera systems in the United States it is not surprising that hackers sitting miles away were able to take over security cameras operated by world renowned police department. There are thousands of unprotected CCTV cameras vulnerable to hackers."
The identities of the attackers has not been released, but they are both reportedly 50-years-old. The woman who was arrested is from Sweden, while the male suspect is British.
"Inquiries are ongoing and we are unable to provide further information at this time," the statement from the National Crime Agency says.
According to a statement from the NCA, "officers executed a search warrant at an address in Natal Road, SW16, on the evening of Thursday 19 January."
Both suspects have been released on bail, and are scheduled to appear in court in April.