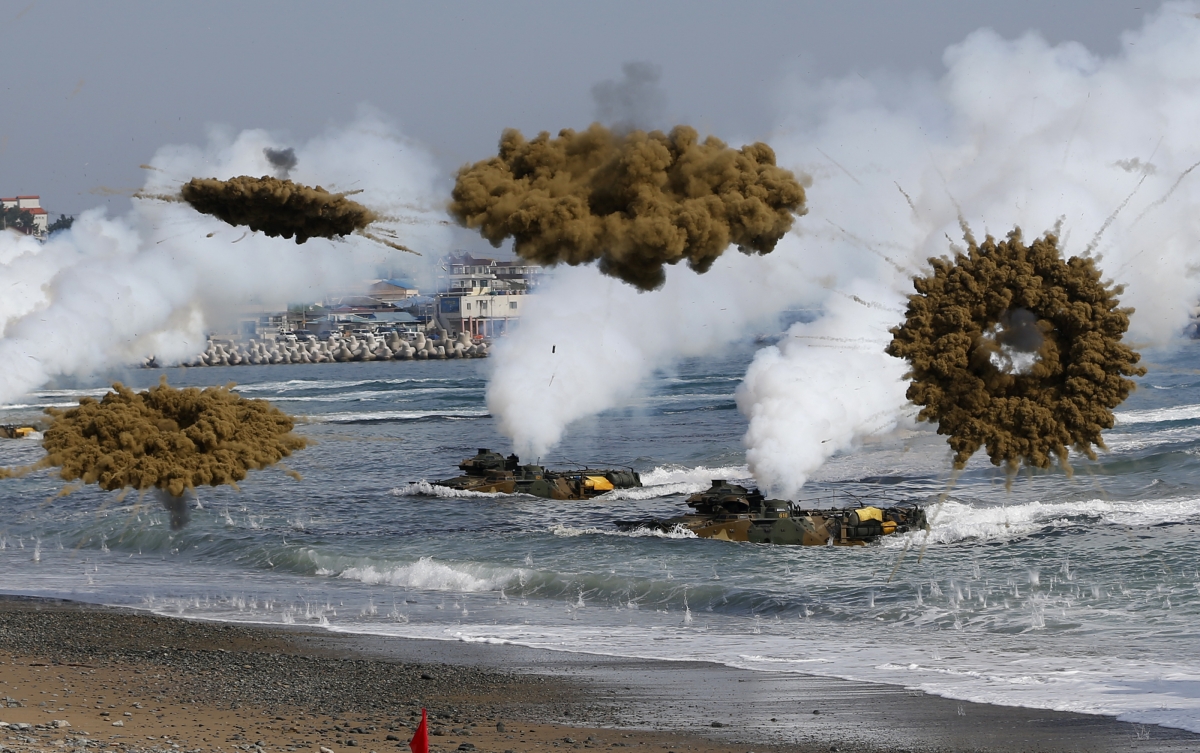 South Korea has fired on a drill being conducted by North Korea after artillery shells from the live-fire exercise reportedly fell in Seoul's territory.
Shells from the North Korean drill crossed the Northern Limit Line (NLL), the disputed maritime border between the two Koreas, prompting the South to retaliate.
After several rounds of fire from Pyongyang, the South Korean military fired artillery shells with K-9 self-propelled howitzers.
The latest firing has come after Pyongyang began a live-fire drill near the heavily guarded region in the Yellow Sea, after announcing a no-fly and no-sail zone.
"North Korea demanded South Korea control its vessels in seven regions north of the NLL before it holds the live-fire drills. We have banned vessels from entering the training zone for the safety of residents and sailors," said Seoul's joint chiefs of staff.
South Korean forces have been on high alert ever since Pyongyang's announcement of the drill. South Korea is also evacuating residents in the tense border region.
Prior to the drill, South Korea's vice defence ministry spokesperson Wi Wong-seop said: "We consider that the North's announcement contains hostile intentions. [North Korea] is believed to be creating a crisis situation on the Korean Peninsula by raising tensions near the western maritime border."
Tensions have remained high in the last few days as North Korea continues to test-fire missiles in a show of belligerence against South Korea and the US.