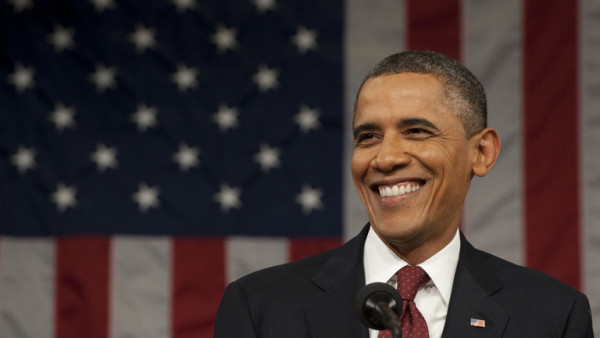 SOURCE: Elephant Journal
In his words:
"Because this act of Congress conflicts with established executive branch procedures and cuts short thorough consideration of issues that could bear on our national interest—including our security, safety, and environment—it has earned my veto."
The veto will set a precedent for more political action in the US in the fight against climate change, resource mis-management and habitat destruction, as well as sending a clear message to big oil and gas that we, the people, no longer wish to partake in the dirty dependency on fossil fuels.
What's unique about the veto, as well, is the fact that the pipeline was set to cross the nation's border: stretching almost 1.2k miles from Canada through Montana and North Dakota and ending in Nebraska. This meant that the decision fell squarely under the President's jurisdiction, rather than Congress's.
The Democrats wield a slim Senate majority, though the Republicans maintain a majority in the House. With this knowledge, the Republicans waited to present the legislation to the President's desk until they were all in session—allowing them to band together in both House and Senate to try to condemn and fight against the veto on the floors of the House and Senate.
It's also important to note that though Republicans may condemn Obama's brazen use of executive action, George W. Bush actually used his veto power on twelve different occasions: 4 times more than our Democratic President (not to mention, Bush Sr. used his veto power a whopping 44 times).