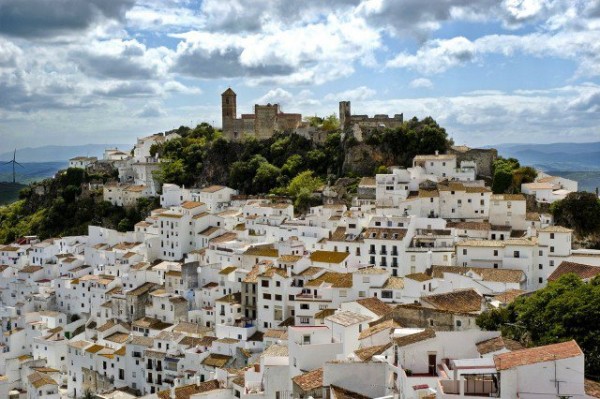 SOURCE: The Open Mind
With virtually no police, crime or unemployment, meet the Spanish town described as a democratic, socialist utopia.
Unemployment is non-existent in Marinaleda, an Andalusian village in southern Spain that is prosperous thanks to its farming cooperative.
On the face of it, the Spanish town of Marinaleda is indistinguishable from any other in its region. Nestled in the picturesque Campiña valley, the surrounding countryside is made up of rolling green hills, miles of olive plantations and golden fields of wheat stretching as far as the eye can see. The town is pretty, tranquil and typical of those found in Andalusia, Spain's poorest and most southerly province.
It's also a democratic, anti-capitalist village whose mayor actively encourages shoplifting.
Since the financial crisis began in 2008, Marinaleda has shot to fame — and so has its maverick mayor Juan Manuel Sánchez Gordillo, who earned the nickname,"The Spanish Robin Hood," after organizing and carrying out a series of supermarket raids in a direct action protest last August. Basic groceries such as oil, rice and beans were loaded into carts, wheeled from the store and taken to a local food bank to help the poor, as helpless cashiers looked on, some crying.
In an interview after the event, Gordillo, the democratically elected mayor since 1979, said it was not theft, but a non-violent act of disobedience.
"There are many families who can't afford to eat," he argued. "In the 21st century this is an absolute disgrace. Food is a right, not something with which you speculate."