Hey, everybody, Jason Bermas reporting for We Are Change. We have yet another lawsuit alleging human trafficking and this time it's a longtime financial associate of George Soros a Howard Rubin.
The 63-page lawsuit claims that he raped, beat, and drugged women during four incidents in 2016. One of the most disturbing accusations with this lawsuit is that one of the women alleges that he said, "I'm going to rape you, like I rape my daughter."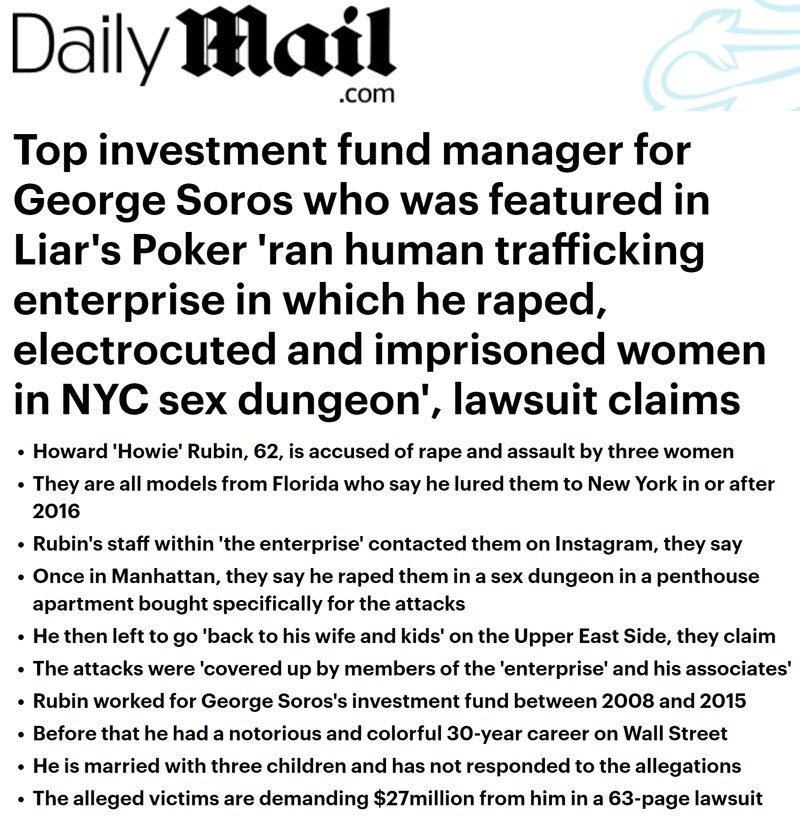 These are the people we are dealing with folks. Unfortunately, this isn't the first time that an associate of George Soros has been in the midst of alleged human trafficking.
We know that David Brock the head of Media Matters ended up in those Podesta emails that many researchers have pointed to have ties to human trafficking.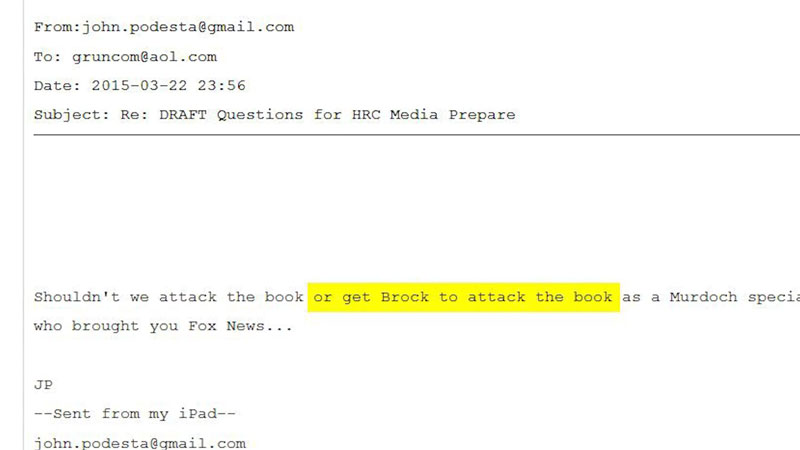 What a time we live in folks. We finally see the dam break on some of this unbelievable sexual behavior. Anthony Rapp, an actor in the new Star Trek series, has alleged that Kevin Spacey sexually assaulted him when he was only fourteen-years-old.
The mainstream media tried to spin this as Kevin Spacey's coming-out party however many people pointed to the fact that this didn't mean he was a homosexual this meant that he was a sexual predator of young boys.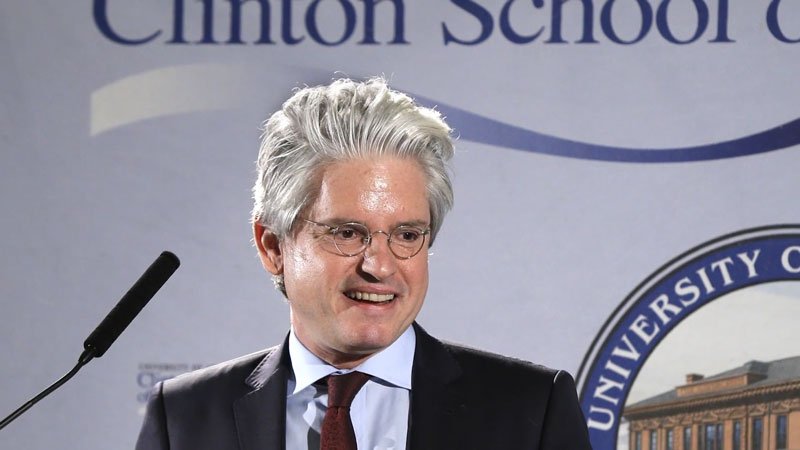 "I'm gay, and as a gay woman, I have a lot of problems with Kevin Spacey's statement. The first problem it is inappropriate to respond to an accusation of pedophilia by saying I'm gay.

Those two things are totally unrelated. Let me be clear coming out is a courageous act of honesty not a justification for a crime you committed." – Show Host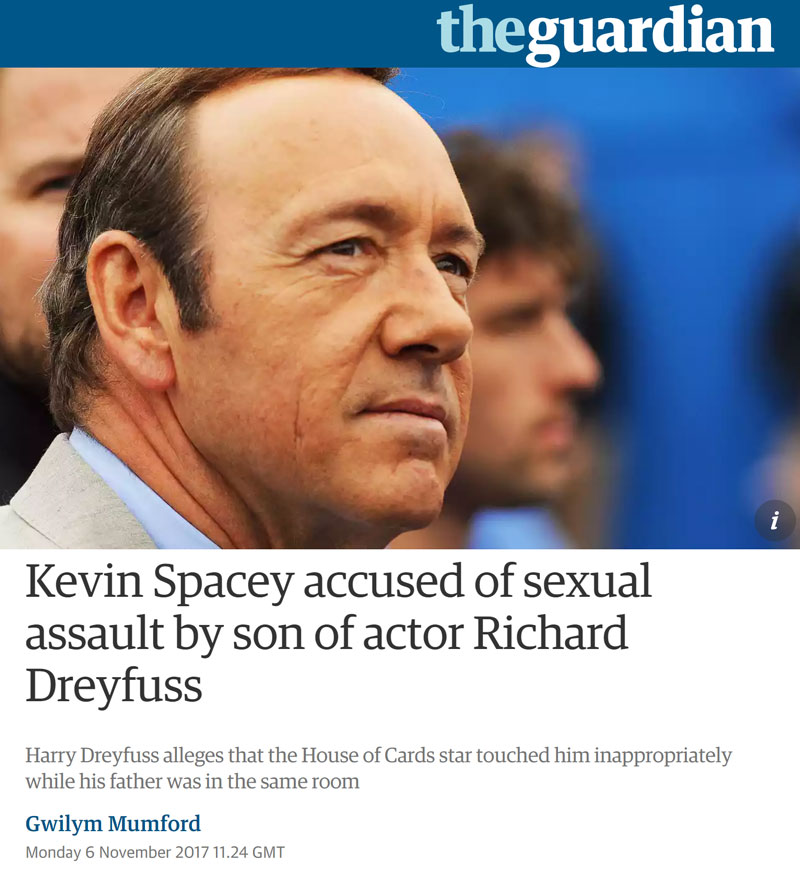 Vulture.com got another witness to go on the record and speak of a relationship he had in the early 1980's with Spacey when he was a fourteen-year-old boy.
He also alleges not only did they have inappropriate sexual contact but that Spacey eventually tried to rape him anally. Another caveat to this is that Kevin Spacey was named on the flight logs of the Lolita Express. Yes on Jeffrey Epstein's private planes.
So far Epstein has only been convicted of one count of being a 14-year-old prostitute.
There are many allegations out there that he ran a widespread network of under-aged girls and now we have to wonder if under-aged boys are part of this especially seeing that Spacey was on those planes.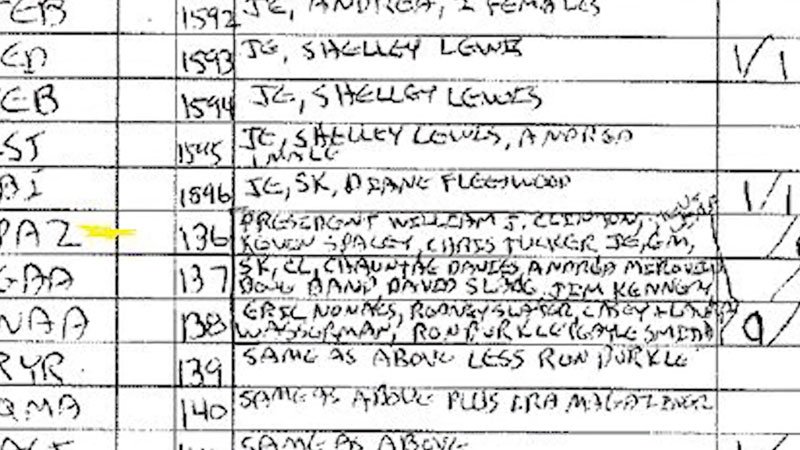 "Jeffrey Epstein has been going to jail for being with underaged girls, boys, whatever it is." – MSNBC
It was under-reported in the mainstream media that just in the beginning of October, Epstein paid out another 5.5 million dollars in a lawsuit to three of his victims. The lawsuits continue as the lawyers of these victims are suing Epstein for defamation.
The saga has not been written on Epstein quite yet. In fact, it may even intertwine with the Harvey Weinstein scandal.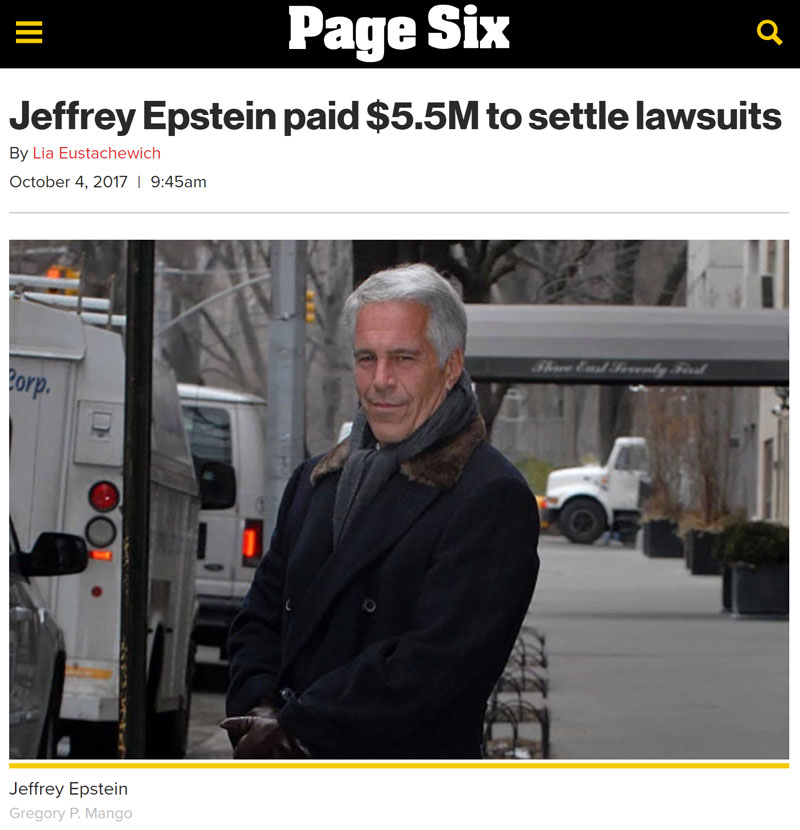 We know that Harvey Weinstein has at least one allegation of trying to be with Kate Beckinsale when she was only 17 years old. According to Beckinsale he later asked if anything happened because he couldn't remember.
This shows just how predatory the behavior of Weinstein was and how many of these altercations must be out there that have still been unreported.
The question being is he connected with Epstein?
We now have this clip where Weinstein discusses being the projectionists for Bill Clinton and going on vacation with him.
"I've had the privilege of knowing the president for 20 years, and I just wanted to tell you that how I really got to know the president really well. Some of you don't know because there wasn't a Senate confirmation hearing this was done rather privately. I was the chief projectionist at the White House from 1992 to 2000, and I'm gonna tell you the president and I saw so many movies together.

I'm not kidding by the way we even built a little when on vacation we even built a little portable screening room for the president." – Harvey Weinstein
We know that Bill Clinton took vacations on Epstein's jet to Epstein's Island at least 26 times during this period. So that question is also in the air.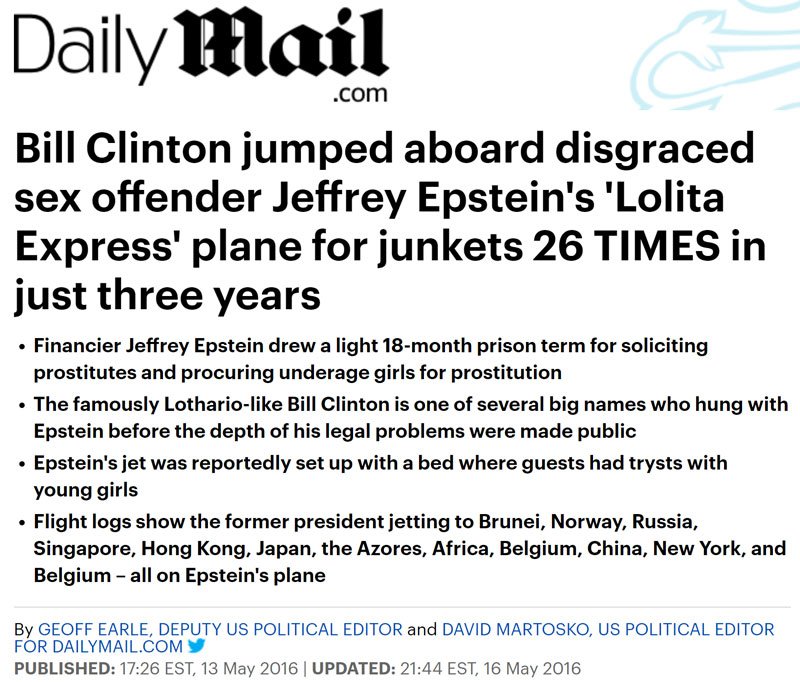 Finally, Corey Feldman has started to name names in public and although there are some Internet sleuths out there that have alleged to have found the links to the pseudonyms he uses in his book "Coreyography."
We now have Corey Feldman confirming this week on Dr. Oz that actor John Grissom was one of the people that took advantage of him.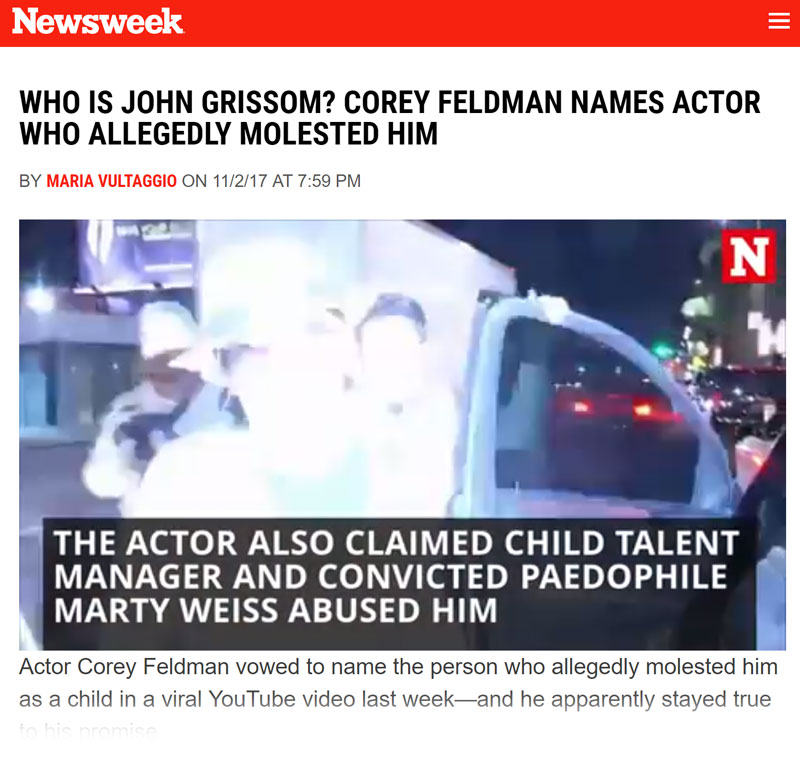 "It's the guy John Grissom yeah." – Feldman
"Where in Mexico is he?" – Dr. Oz
"We can find out cuz I found him through Facebook." – Feldman
"How'd you know what you? You just went through and found them?" – Dr. Oz
"This guy on his MySpace page and his Facebook pages has pictures of me and Corey Haim." – Feldman
"You're kidding?" – Dr. Oz
"No, he still taunts it and flaunts it." – Feldman
In my opinion, this man is one of the lower-level pedophiles in a network who Corey Feldman is now trying to put pressure on to release more of these names.
Folks, it does seem like the dam is beginning to break. It does seem as though we have a chance to really get this out into the public eye and stop this type of behavior once and for all.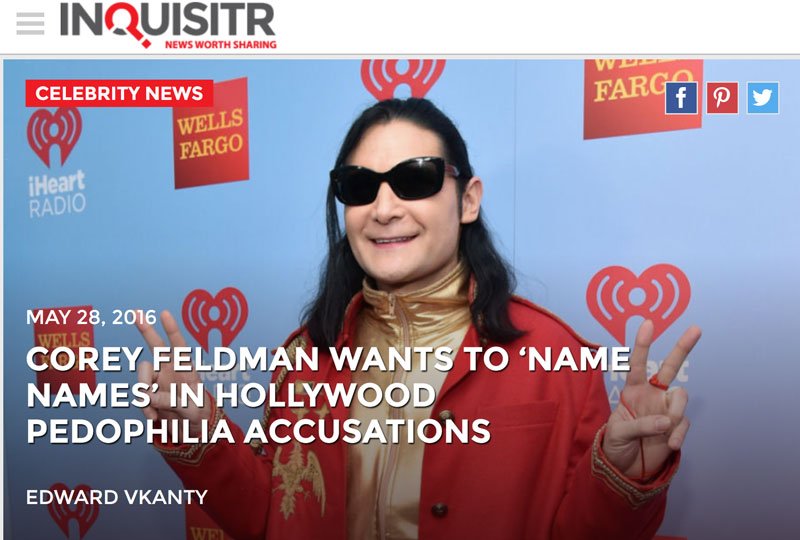 However out of the names that have been named we know there are much more. For instance look how blase comedian Ricky Gervais brings up pedophilia in Hollywood when he's pressured about possibly offending people about him being an atheist.
"In terms of controversy Ricky you are not shy… do you like, well I know you like getting into trouble?" – Graham Norton Show

"I'm a comedian. Fred West gets into trouble. There are pedophiles with careers what have I ever done?" – Ricky Gervais

The bottom line is I'll start to believe that real change is happening when people like Tony Podesta and John Podesta are indicted in a court of law. Those two obviously have very odd tastes in artwork, to say the least, and have some very odd exchanges in these emails.
As always if you like this video, please share it on social media and subscribe to our YouTube channel. Please follow me on twitter. It's only through your financial support that reports like this one are possible.
---

Patreon https://www.patreon.com/WeAreChange
We gratefully accept Bitcoin too: 12HdLgeeuA87t2JU8m4tbRo247Yj5u2TVP
Donate on our site: https://wearechange.org/donate
FOLLOW WE ARE CHANGE ON SOCIAL MEDIA
SnapChat: LukeWeAreChange
Facebook: https://facebook.com/LukeWeAreChange
Twitter: https://twitter.com/Lukewearechange
Instagram: http://instagram.com/lukewearechange
Steemit: @lukewearechange
WE ARE CHANGE MERCHANDISE
Rep WeAreChange merch proudly: https://wearechange.org/store