With the Republican presidential nomination locked up, Donald Trump has already started cutting "secret deals" to surround himself with familiar faces, we're told. And Confidentil has learned that one of those faces belongs to former Mayor Rudy Giuliani.
"A secret deal has been struck by Donald Trump, and Rudy Giuliani would be head of Homeland Security," according to a GOP insider.
There's no doubt that Trump could use a secretary of Homeland Security who can at least tell a skyscraper from a Slurpee machine. A couple of weeks ago, while campaigning in Buffalo, the bloviating billionaire recalled watching rescue workers "down at 7/11" after the World Trade Center was destroyed on Sept 11, 2001.
CLINTON, TRUMP TRADE BARBS AS PROBABLY NOVEMBER MATCH-UP DAWNS ON THEM AFTER INDIANA PRIMARY
Our source concedes that anything can happen between now and if and when The Donald actually finds himself in a position to pick cabinet members. But if the election were today, Rudy would be offered the post tomorrow.
"It's my understanding that the two have talked directly (and) I know there have been serious talks on both sides," we're told. "I'm told it's a done deal, but until it's on paper, I don't think anyone is counting on anything. Trump is already cutting deals as he moves to solidify his position in the party."
Giuliani has not formally endorsed The Donald's candidacy, but he has said that he would vote for him if he became the republican candidate and at this point he will.
"He's my friend, and I think of the candidates, of the choices that I have, he's the best choice for President,"
Giuliani told The New York Times before last month's New York primary.
Trump told Fox News on Tuesday that he hadn't yet made a decision regarding cabinet positions, but felt that Giuliani would be a "wise" choice for the job.
A representative for Giuliani  insists that no meeting has taken place to discuss the job.
---

-LIKE-COMMENT-SHARE-
SUPPORT WE ARE CHANGE ALTERNATIVE NEWS NETWORK!
Enroll Today to learn how to be an Independent Journalist
HELP Send Luke To Germany 
-JOIN-
WeAreChange.org is currently looking for Sponsors to Help Support the Effort to get @Luke Rudkowski  out to Germany to cover Bilderberg 2016
Sign up become a patron and Show your support for alternative news

Don't forget to visit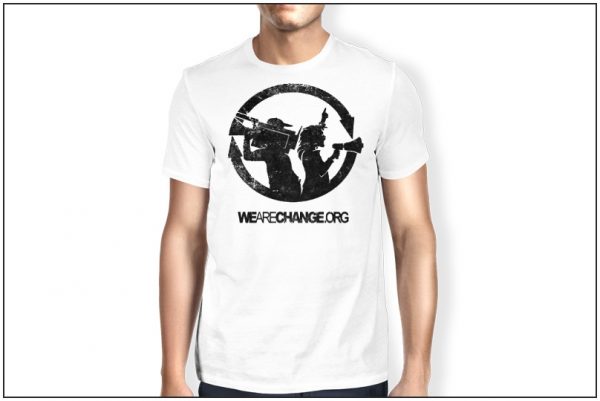 to get you hands on the latest WRC Gear !