Chinese live-streaming services have banned people filming themselves eating bananas in a "seductive" fashion.
New regulations mean that live-streaming sites must monitor all their output round-the-clock to ensure nothing untoward is going on, keeping an eye out for any "erotic" banana-eating, according to New Express Daily. It's not just fruit that's on their radar though – the paper adds that wearing stockings and suspenders while hosting a live stream is now also forbidden.
The move is the authorities' latest attempt to clamp down on "inappropriate and erotic" online content, state-controlled CCTV reports. In April, the Ministry of Culture announced it was investigating a number of popular live-streaming platforms for allegedly hosting pornographic or violent content that "harms social morality".
Despite the government's concerns, such sites are attracting more and more users in China. Particularly popular are webcam sessions where young women – and sometimes girls under 18 – entertain a predominantly male audience, often singing Chinese songs or chatting to their viewers.
New Express Daily cites data showing that 26% of live-streaming viewers are under 18, while 60% of those creating the content are under 22 years old. Three-quarters of those watching are male, it says.
News of the banana ban has prompted thousands of users to chime in on Chinese social media. Some are more concerned with the young women choosing to take part in live streaming, but others are a bit baffled by how the rules will be enforced. "How do they decide what's provocative when eating a banana?" one person asks. Another wonders: "Can male live-streamers still eat them?"
And plenty think people will be able to get around the banana ban: "They will all start eating cucumbers, and if that's no good, yams,

" 

one user says.

Live-streaming sites are increasingly popular among young people in China.

Read more at: http://www.bbc.com/news/blogs-news-from-elsewhere-36226141
---

---
-LIKE-COMMENT-SHARE-
SUPPORT WE ARE CHANGE ALTERNATIVE NEWS NETWORK!
Enroll Today to learn how to be an Independent Journalist
HELP Send Luke To Germany 
-JOIN-
WeAreChange.org is currently looking for Sponsors to Help Support the Effort to get @Luke Rudkowski  out to Germany to cover Bilderberg 2016
Sign up become a patron and Show your support for alternative news

Don't forget to visit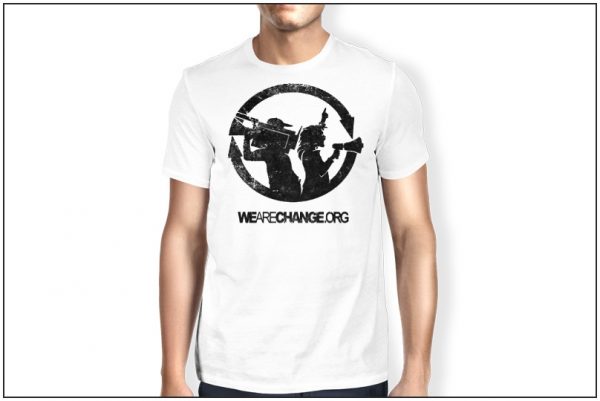 to get you hands on the latest WRC Gear !