Judges in France have just found IMF chief Christine Lagarde guilty of negligence for failing to challenge a $417 million payout to business tycoon Bernard Tapie in 2008 when she was the French finance minister, regardless of the court finding her guilty she was exonerated with no due punishment.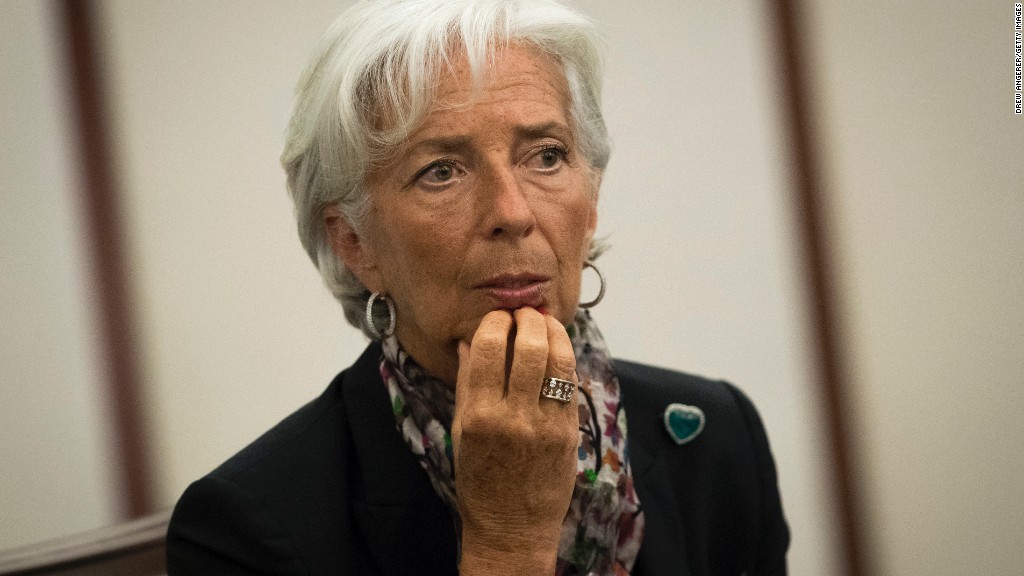 "The context of the global financial crisis in which Madame Lagarde found herself in should be taken into account," Martine Ract Madoux, a main judge, explained the absence of a sentence, Reuters reported.
Madoux also cited Lagarde's "good reputation and international standing" as reasons why the Court of Justice of the Republic – a special tribunal for ministers chose not to punish her in the case.
If punished she would have received a minimum sentence of a year in prison and faced fines.
In the court ruling, the judges saw no negligence in Lagarde's decision to seek an settlement out of court with businessman Bernard Tapie, but they did see negligence in her failure to contest the award of $417 million dollars, and this in turn led to a misuse of public funds which is fraud.
Bernard Tapie was friends with then French president Nicolas Sarkozy who was charged with corruption and illegal use of influence by police.
What was Christine Lagarde accused of?
Lagarde was accused on two counts of agreeing to the arbitration and failing to challenge the $417 million award in her 2007 decision to allow a dispute over Bernard Tapie's sale of the Adidas sports brand to Credit Lyonnais bank and resolving the case with a private arbitration panel, instead of normal process through the courts. She approved the payment of public funds to the businessman Bernard Tapie so she was being accused of being apart of Nicolas Sarkozy's corruption. Sarcozy was also accused of trying to influence a judge in a tapped phone conversation and accused of exonerating a billionaire Aga Khan from paying taxes.
Lagarde responded to the accusations saying that she "acted with trust and a clear conscience with the intention to defend the public's interest."
"In this case, like in all the other cases, I acted with trust and with a clear conscience with the only intention of defending the public interest." Christine Lagarde, said.
The ruling risks triggering a renewed leadership crisis at the IMF that has been plagued with scandals in recent years in 2011 Dominique Strauss Khan Lagarde's predecessor resigned after he was accused of sexual assault. Another former IMF head, Rodrigo Rato is currently standing trial on charges of misusing funds when he was head of Spanish lender bank Bankia.
Earlier this year the IMF was involved in another scandal when a leaked transcript from Wikileaks came out that exposed an IMF internal meeting predicting a "Greek disaster", the conversation showed IMF officials discussing ways to put pressure on Greece, Germany and the EU to get them to wrap up formal talks the officials presented suggestions and one suggestion seemed to indicate a controlled crisis credit event "to force a conclusion to push Greece towards a default." Which Greece then demanded an explanation for the criminal allegations made.
An accusation that current IMF head Christine Lagarde called "simply nonsense."