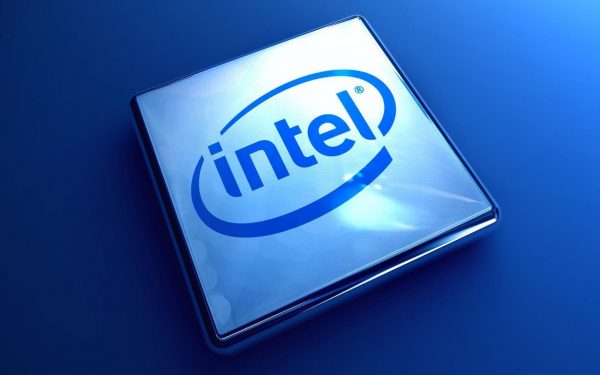 SAN FRANCISCO — Intel will lay off 11% of its global workforce, up to 12,000 employees, as part of a restructuring initiative, the company said Tuesday.
The Santa Clara, Calif.-based chip maker said the restructuring would accelerate its evolution from a PC company to one focused on cloud computing and connected devices.
In an email to employees, CEO Brian Krzanich said that after the restructuring "I am confident that we'll emerge as a more productive company with broader reach and sharper execution."
The layoffs will have an outsized effect on Oregon and especially the Portland area. Intel is Oregon's largest private employer, with 18,500 working at six campuses west of Portland, according to the company.
Intel's Oregon sites are a global center of semiconductor research and manufacturing and one of the main anchors of the state's economy.
Intel's CFO Stacy Smith said that half the workforce reduction, 6,000 people, will be accomplished by the end of this year.
Intel currently has about 112,400 employees worldwide.
Because the shift is going to be "very, very difficult for the employee base," Smith declined to say where the majority of the layoffs would occur.
Intel's largest number of workers are based in the Portland, Ore. metropolitan area, with nearly 18,600 employees.
Its second largest site is in Chandler, Arizona, where it has more than 11,000 employees.
Intel also has approximately 12,500 employees in California at two large sites, its headquarters in Santa Clara and in Folsom, as well as smaller research and development sites in Irvine and San Diego.
The company also employees about 2,300 in Rio Rancho, New Mexico, 1,700 in Hudson, Mass., 2,300 in Austin and Plano, Texas and 1,000 in Bellevue, Wash.
Intel said it expects the layoffs to deliver $750 million in savings in 2016 year and an annual run rate savings of $1.4 billion by mid-2017. The company will record a one-time charge of approximately $1.2 billion in the second quarter, it said.
Reports had hinted that Intel was contemplating thinning its ranks, something analysts called long overdue.
"It's been a long time since there's been a restructuring of the company. As they forge forward, they need to pare down and invest in the right area. As much as I hate that — it's terrible for people who are laid off that — for the investors its positive," Betsy Van Hees, an analyst with Wedbush Securities.
Intel plans to focus on its data center and Internet of Things (IoT) businesses, which it called its primary growth engines, along with memory and field programmable gate arrays.
The company had long made money from PCs, but sales have dropped precipitously in recent years, falling 10% in the first quarter.
Growth in its new business areas made up 40% of the company's revenue in 2015, which helped offset the decline in PC sales, Intel said.
Intel (INTC) shares fell 3.09% in after-hours trading on the news.
News of the layoffs came as Intel reported higher profits than predicted by analysts.
Intel reported a profit of $2.05 billion, or 42 cents a share, up from $1.99 billion, or 41 cents a share, a year ago. Excluding certain items, it reported earnings per share of 54 cents, higher than the 48 cents per share forecast by S&P Global Market Intelligence and up 20% from the 45 cents a share recorded in the year-ago quarter.
Revenue rose to $13.7 billion from $12.78 billion. Analysts expected revenue of $13.83 billion. For the second quarter, Intel forecast revenue of $13.5 billion, which fell short of analyst estimates of $14.16 billion.
"Our first-quarter results tell the story of Intel's ongoing strategic transformation, which is progressing well and will accelerate in 2016," said Krzanich. "We are evolving from a PC company to one that powers the cloud and billions of smart, connected computing devices."
The company also announced that current CFO Smith will be taking on a broader new role within Intel, moving to lead sales, manufacturing and operations. The company will conduct a search for a new CFO, Krzanich said.
Read More
http://www.usatoday.com/story/tech/2016/04/19/intel-layoffs-12000-11/83242832/