ISIS just destroyed the Hayyan Gas Company in Syria, leaving millions of Syrians without heat on Sunday.
(We Are Change) — On Sunday, millions of Syrians were left without heat in frigid weather after ISIS destroyed a major gas factory, according to Al-Masdar News.
The Islamic State's official media outlet released video footage of terrorists planting explosives inside the Hayyan Gas Company factory in eastern Homs and then blew it up.
https://www.youtube.com/watch?v=99fMYhKHg_g
This news comes as citizens of Damascus have already been without water for more than two weeks after Islamist rebels polluted the water in Wadi Barada.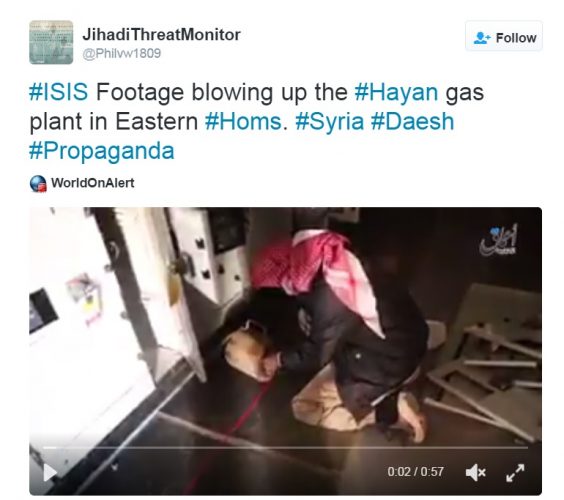 This is a breaking news story that will be updated as more information comes in.