Article via Zero Hedge
Khalid Masood (also known as Adrian Russell Ajao and Adrian Elms), the terrorist behind the deadly Westminster attack this week, sought professional help for anger issues and told friends he dreamed of killing someone, according to reports.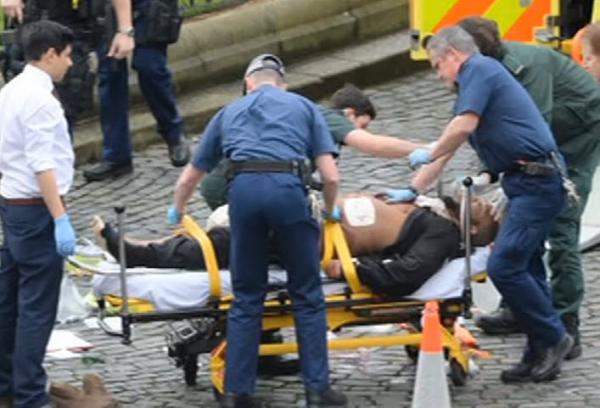 Sky News reports that the Saudi embassy in London has confirmed Masood was in the country three times. In a statement, the embassy said he had a work visa and taught English there from November 2005 to November 2006 and again from April 2008 to April 2009. He then returned for six days in March 2015. Masood was not tracked by Saudi security services and didn't have a criminal record there, it added.
Masood, who at 52 is considerably older than most extremists who carry out bloodshed in the West, had an arrest record dating to 1983. The violence came later, first in 2000 when he slashed a man across the face in a pub parking lot in a racially charged argument after drinking four pints, according to a newspaper account.
A former friend has described how Masood put a knife against his throat in 2000 and said: "I want some blood, I want some f****** blood. I want to kill someone." Lee Lawrence, 47, told The Daily Telegraph:
"After he calmed down a bit he was saying 'What have I done? What am I doing? I am going for help, I just want blood or I want to kill someone'.

"He said he was having help, some kind of anger management."
Details of Masood's lengthy criminal history have continued to emerge since Wednesday's terrorist attack, and as Sky notes, fears are also growing he may have been groomed for extremism during his time in prison, with a childhood friend claiming the killer turned to Islam and changed his name to Khalid Masood after serving a jail term for assaulting someone with a knife.
Masood's sudden religious conversion will add to concerns that criminals are being brought under the influence of hardened jihadists behind bars, something which the Government admitted was a "growing problem" last year.
---
This article first appeared on ZeroHedge.com and was authored by Tyler Durden.