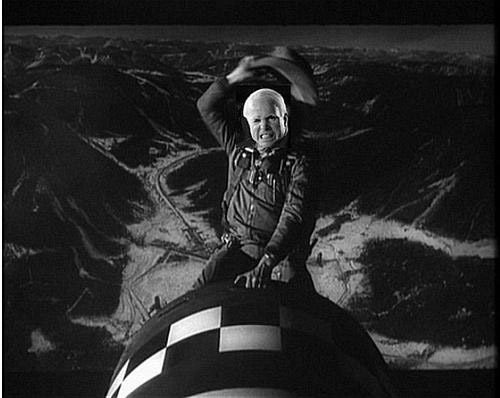 By Patrick Henningsen
Poor John McCain and Lindsey Graham, Washington's original first couple. They only want to arm the 'moderate opposition' in Syria. Three years on, how come their master plan isn't working, while ISIS has grown so strong?
Despite what media lauded as, "the largest demonstration in France's history – bigger than liberation at the end of WWII!" (can you rightly compare the two), the Paris Attacks are fading fast into the rear view mirror. The media went to great lengths to reinforce the scary prospect of the 'ISIS in Europe', even though there is spurious, if any, real evidence to support that claim. Nonetheless, a lack of evidence has never stopped the media from conjuring up a frightening new trend.
In the light of the recent Paris Attacks it's more important than ever to take a sober look, and perhaps shine a light on the fact that there are no real 'moderate rebels' in Syria, no more than there are in Iraq.
On Tuesday during his State of the Union address, President Barack Obama touted great strides in "halting the advance of ISIS" with US-led airstrikes in Syria and Iraq. Today, US Ambassador Stuart Jones announced that "Coalition Airstrikes" (US airstrikes) have killed 6,000 ISIS fighters. How the US is able to conjure up such incredible Jack and the Beanstalk-style numbers (all but impossible to verify) is beyond anyone outside of Washington. You just have to take his word for it. Just like we just had to take US Ambassador to the Ukraine's word for it – when Geoffrey Pyatt Tweeted a few random Digital Globe images claiming that the Russians invaded Ukraine, again. After six or so 'Russian Invasion' false starts, we're still waiting for evidence beyond Twitter.
The lies and creative accounting have been palpable since the beginning of the US airstrikes in Syria. Early strikes weren't actually against ISIS, but rather against a number of impressive empty buildings, and buildings which were curiously evacuated days before the US conducted the raids. How interesting.
This brings us to the issue of who ISIS really is, and how did ISIS build up to the level they are at today. It's a particularly embarrassing thing to admit, because when you allow this fact out of the bag, then skeptics start asking more questions, and if there's one thing that politicians hate more than anything, it's facts and questions.
So, what happened to all of McCain's "moderate opposition"? You know, the ones which President Obama, John Kerry, David Cameron and the rest of the 'liberate Syria' gang insist need our help with more weapons and cash? New Eastern Outlook geopolitical analysis and writer Tony Cartalucci explains:
"Reported along the peripheries of the Western media, it was reported recently that some 3,000 so-called "moderate rebels" of the "Free Syrian Army" had defected to the "Islamic State" (ISIS).  While not the first time so-called "moderates" have crossed over openly to Al Qaeda or ISIS, it is one of the largest crossovers that has occurred. With them, these 3,000 fighters will bring weapons, cash, equipment, and training provided to them by Saudi Arabia, Qatar, the United States, the UK, and perhaps most ironic of all in the wake of the recent terror attack in Paris, France. Indeed, ISIS and Al Qaeda's ranks continue to swell amid this insidious network of "terror laundering" that is only set to grow."
This means there's no "moderate rebels" to speak of, so therefore ISIS is McCain's Army. Washington's nation-builders are banking on the fact that Americans are not smart enough, or too brain-dead to work this one out.

ISIS: CIA's Twitter-friendly, "cut-out" mercenary army.
Since 2012, the war-obsessed Senator has dedicated a little too much of his valuable taxpayer-funded time to lobbying for more arms and more cash for his "freedom fighters" in Syria, fighters who are well-known outside of Washington to be all but ubiquitous with violent terrorist fighting groups al Qaeda, al Nusra, Front Victory and ISIS/ISIL/IS. Ten years of war theater in Iraq was time enough to cultivate and develop al Qaeda and Islamic State 'death squads' under US destabilization experts like John Negoponte and Robert Ford. Top ISIS fighting units grew directly out of Negoponte's Death Squads from 2005 onwards. Death Suad recruits were hand-picked and drawn from the Shia, Kurdish, and some Sunni resistance militias, as well as foreign fighter insurgents and other 'soldiers of fortune' in Iraq. Death squads were designed to divide and disrupt communities and any remaining Sunnis and Shi'ite oppositions to the US occupation in Iraq. In addition, mythologies were erected, like the one surrounding actor-leaders like 'al-Baghdadi' (more on him below).