Tensions are extremely high in Paris with the recent terrorist attacks, and currently being less than a week from the presidential election.
In this video, Luke Rudkowski shows us large groups of protesters being herded around by fully geared up riot cops- seen wielding flash bang grenades.
Then, protesters launched mortar fireworks at a group of cops, more than one of which detonated near journalists including Luke, who said his eardrum felt blown.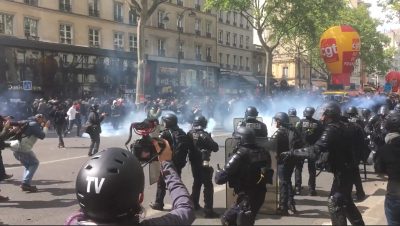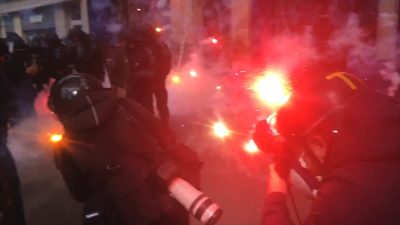 Be the change with We Are Change:
PATREON https://www.patreon.com/WeAreChange?alert=1&ty=h
SNAPCHAT: LukeWeAreChange
FACEBOOK: https://facebook.com/LukeWeAreChange
TWITTER: https://twitter.com/Lukewearechange
INSTAGRAM: http://instagram.com/lukewearechange
STEEMIT: https://steemit.com/@lukewearechange
OH YEAH since we are not corporate or government WHORES help us out https://wearechange.org/donate
We take BITCOIN too
12HdLgeeuA87t2JU8m4tbRo247Yj5u2TVP