New files released by National Security Agency whistleblower Edward Snowden reveal that personnel from the NSA worked alongside US military, Central Intelligence Agency (CIA) and other interrogators at Guantanamo Bay.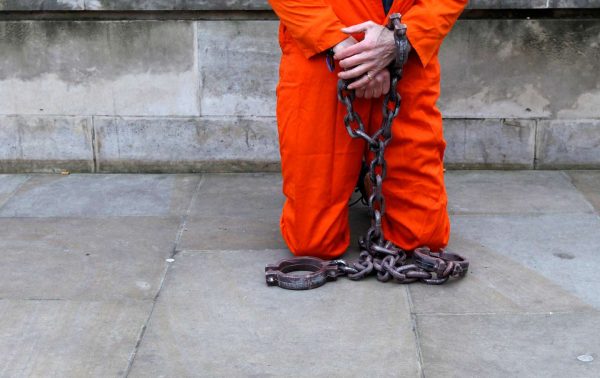 On Monday, the Intercept released more of the trove of information obtained by Snowden, including internal NSA Signals Intelligence Directorate (SID) documents advertising for personnel to go to Cuba and join the interrogations at Gitmo. One person who made the trip lamented about the Tiki Bar and how relaxing the island known for torture is.
"Fun awaits," one liaison who went to Gitmo wrote of the trip. "Water sports are outstanding: boating, paddling, fishing, water skiing and boarding, sailing, swimming, snorkeling, and SCUBA."

"Relaxing is easy," he concluded.
The SID document calls for a NSA liaison officer to "get to Gitmo for 90 days" to work with the CIA, FBI, and Department of Defense while conducting interrogations "on a daily basis in order to assess and exploit information sourced from detainees."
The NSA was not just looking for someone to stand by, either, according to the reports. The NSA personnel also participated in the interrogations — which have notoriously included torture.
Another SID document included in the release explained that an NSA liaison had reported working with the Joint Interrogation Group on a "strategic" and "tactical" interrogation.
"On a given week," the NSA liaison wrote, he would "pull together intelligence to support an upcoming interrogation, formulate questions and strategies for the interrogation, and observe or participate in the interrogation."
In other cases, the roles of the agencies would reverse and the NSA would provide interrogators with "sensitive NSA-collected technical data and products to assist JTF-GTMO [Joint Task Force Guantánamo] interrogation efforts."
The torture that took place at Gitmo included waterboarding, mock executions, the use of dogs on detainees, rectal force feeding, and sleep deprivation.
"Neither the Senate Intelligence Committee's report on the CIA's detention and rendition program (which confirmed the existence of two CIA facilities at Guantánamo) nor a 2008 Senate Armed Services Committee report on detainee abuse by the military addresses the role of the NSA, at least in the heavily censored versions that have been made public," Cora Currier noted for the Intercept.
In 2009, President Barack Obama signed an executive order requiring Gitmo to be closed within one year.
"The detention facilities at Guantánamo for individuals covered by this order shall be closed as soon as practicable, and no later than 1 year from the date of this order," read the statement he signed on Jan. 22, 2009
There are currently 80 people being indefinitely detained at the controversial military facility, many of whom have never been charged with a crime.