ISTANBUL – 
Protester Robs Bank , Throws Money to Crowd
A man identified as Semih Bulut scattered 30,000 Turkish Liras from a top-floor balcony after staging an armed robbery on a bank in Istanbul's Kumkap neighborhood on April 27.
The robbery took place in the afternoon. Bulut entered the bank located on the Çiftegelinler Street of the Kumkap neighborhood with a pump action rifle. Forcing the clerk to open the bank vaults and taking out 30,000 lira before seeing police teams arriving at the scene, and fleeing to the top floor of the bank's building.
He then fired rifle shots into the air as he scattered bills onto the street below from the balcony.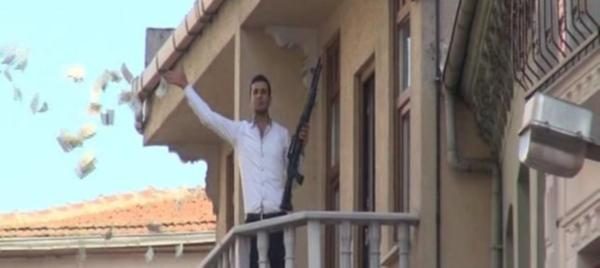 "I wanted to express myself with the President. My aim was to make him aware of this situation," he said.
Police teams took security measures on the street and sent a "Nationally trained negotiator" to the scene to communicate with the burglar. After four hours of negotiations, Bulut surrendered himself to police.
According to claims by locals, the building where the incident took place was sold to the bank by Bulut's father Cuma Bulut around four years ago. Believing that the sale was unjust, the elder Bulut had allegedly attempted to rob the same bank previously.
After surrendering, Bulut was taken to a police station for questioning and local police officers picked up the bills he had scattered around.
Local police say they are still looking for 4,900 lira.
According to Bulut's statement the theft was perpetrated because he was"outraged", according to neighbors, four years ago, his father was the owner of the building from which the subject threw the money, however, he sold the property at a price that Semih considered was unfair .
The video posted on YouTube shows Semih takes shots in the air screams and throws some of the $ 30,000 he had stolen just minuets earlier .
https://youtu.be/83BGbSfq420
Eventually the Turkish police would collect most of the thrown money and the negotiator would talk with the man, who finally surrendered to authorities.
---

---
-LIKE-COMMENT-SHARE-
SUPPORT WE ARE CHANGE ALTERNATIVE NEWS NETWORK!
Enroll Today to learn how to be an Independent Journalist
HELP Send Luke To Germany 
-JOIN-
WeAreChange.org is currently looking for Sponsors to Help Support the Effort to get @Luke Rudkowski  out to Germany to cover Bilderberg 2016
Sign up become a patron and Show your support for alternative news

Don't forget to visit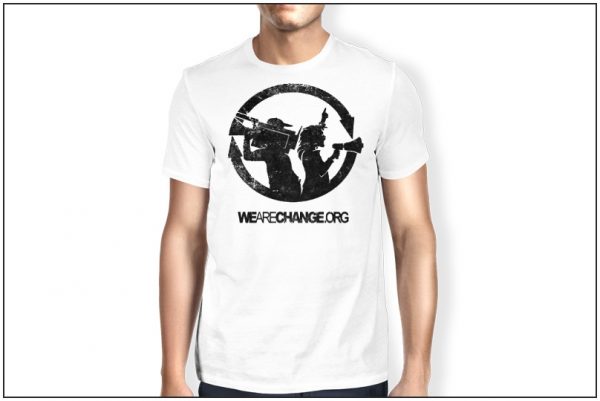 to get you hands on the latest WRC Gear !