Russia Denies Trump Aides Had Contact With Intelligence Agents
Article via Anti-War:
Kremlin spokesman Dmitri Peskov denied US media reports claiming that members of the Trump campaign had "repeated contact" with Russian intelligence officials ahead of the election, saying that the claims were "not based on facts" and didn't happen.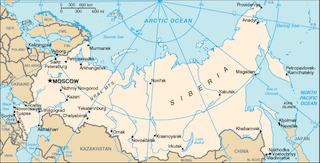 Russian Deputy FM Sergey Ryabkov had confirmed after the November election that a number of important figures in both the Trump and Clinton campaign had had contact with Russian representatives, though this, they insisted, was the same level common to past elections.
These two statements suggest the contacts Russia had were strictly through diplomatic channels, and did not involve intelligence agents. The media reports suggested that recently ousted National Security Adviser Michael Flynn, among others, potentially were seen as at risk of Russian blackmail because of the contacts.
Flynn's confirmed contact, however, was with the Russian Ambassador, and apart from him apparently misleading the vice president about the contents of those conversations, it probably wouldn't have been a serious issue. Speculation about other figures' contact with Russian spies is likely based in no small part on the disputed "dossier" that claimed Russia had multiple sex tapes of Trump that they intended to blackmail him with, as this dossier also included substantial claims of plots between campaign figures and Russia.
---
This article first appeared on AntiWar.com and was authored by Jason Ditz.