President-elect Trump held a private, off-the-record meeting with several higher-ups from mainstream media networks at Trump Tower on Monday, and one attendee described it as a "firing squad."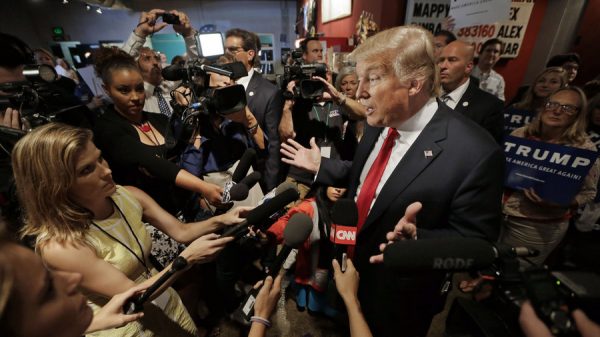 According to the New York Post, an anonymous source who was present during the meeting said that media members arrived expecting a meeting about how they would receive access to the Trump Administration, and instead found themselves in a scene from "The Apprentice".
"Trump started with [CNN chief] Jeff Zucker and said 'I hate your network, everyone at CNN is a liar and you should be ashamed.' The meeting was a total disaster. The TV execs and anchors went in there thinking they would be discussing the access they would get to the Trump administration, but instead they got a Trump-style dressing down."
A second source told the Post that the meeting took place in a board room with around 40 people, including chief anchors from NBC, ABC, CBS, MSNBC and CNN.
"Trump kept saying, 'We're in a room of liars, the deceitful dishonest media who got it all wrong.' He addressed everyone in the room calling the media dishonest, deceitful liars. He called out Jeff Zucker by name and said everyone at CNN was a liar, and CNN was [a] network of liars. Trump didn't say [NBC reporter] Katy Tur by name, but talked about an NBC female correspondent who got it wrong, then he referred to a horrible network correspondent who cried when Hillary lost who hosted a debate – which was Martha Raddatz who was also in the room."
While Trump has not publicly commented on the meeting, his top adviser Kellyanne Conway described it as "very candid and very honest."
"From my own perspective, it's great to hit the reset button," Conway said.