Twitter has suspended WeSearchr, a popular website to crowdfund research on topics of interest, for raising reward money for the identity of the anarchist protester who sucker punched Richard Spencer on Saturday.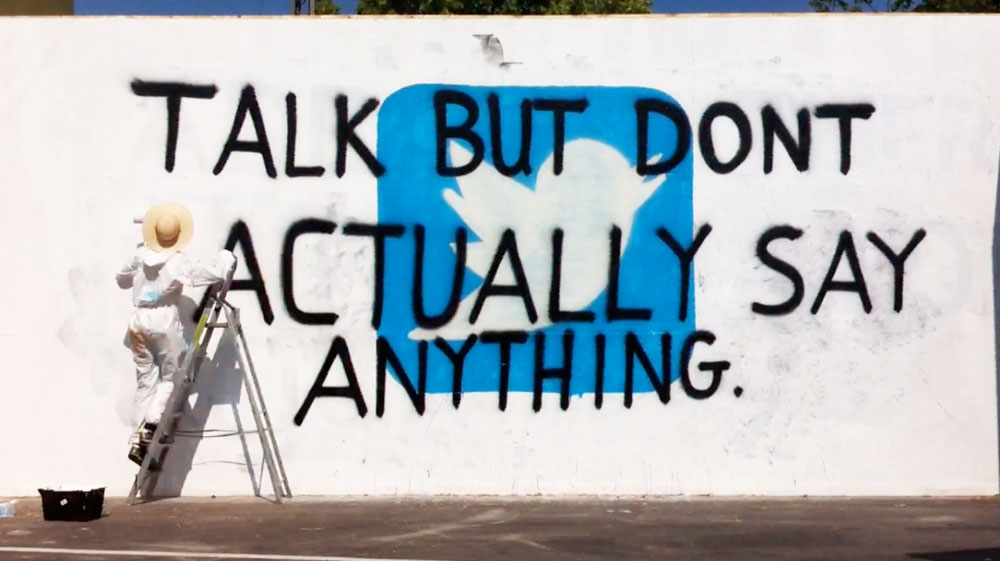 "On January 20, conservative pro-Trump activist Richard Spencer was sucker punched in the side of the head while peacefully standing around on the streets of Washington, D.C. This was President Trump's Inauguration, and the violent communists, anarchists, and leftists known as ANTIFA were out in full force, destroying the city, with cover from the D.C. police and the lying media," the fundraiser states. "The ANTIFA thug who violently assaulted Spencer hid his face behind a mask, but some think they caught a glimpse of his face. There's not much to go on — but let's identify the ANTIFA criminal who punched Richard Spencer."
At the time of their suspension, the website had raised $3,698 from 87 contributors to find out who was behind the punch seen around the world.
In a comment to We Are Change, the website's founder Charles Johnson asserted that they will be bringing a fight to the social media platform.
"We are going to be suing them and bringing it up with our allies in the Trump admin," Johnson stated.
Twitter has long been accused of holding an extreme bias against users critical of the left.
In July, the platform banned right-wing Breitbart technology editor Milo Yiannopoulos because of the actions of his followers.
In November, the website lead a purge of accounts that were deemed to be spreading "hate speech," even if they were not harassing other users. Meanwhile, other users who copied and pasted tweets from leftists were promptly suspended.
Among those purged was the subject of the WeSearchr bounty himself, Richard Spencer.
"Twitter's policies are inconsistent, opaque, and confusing. I challenge anyone to explain how WeSearchr violated the terms of service!" Spencer told We Are Change. "And it's bigger than that. Twitter isn't just a Web service, it has a public function. Unless it rises to the challenge, and supports free speech, it will go the way of the dodo."
It is not a secret that abuse slung at right-leaning users often goes ignored. When questioned about allegations of the bias, Twitter issued a statement saying "Twitter rules prohibit violent threats, harassment, hateful conduct and multiple account abuse, and we will take action on accounts violating those policies."
In a post on Gab.ai, an anti-censorship platform with a layout similar to Twitter, WeSearchr again vowed to file a lawsuit if their account is not restored.
"Use the hashtags #FreeWeSearchr and #TheTimeHasCome on Twitter to let Jack Dorsey and the rest of their criminal-loving gang know that WE ARE SUING TWITTER if they don't unban our account," WeSearchr posted.
The suspension has also raised concerns for those, such as law enforcement, who often post rewards for the identities of criminals.
"My head is spinning over the WeSearchr suspension; chilling message to send to mayors like me and other leaders whose police departments often rely on social media for identification of unknown suspects," Coal Run, Kentucky, Mayor Andrew H. Scott, told We Are Change.
"They'll have people on Twitter afraid to post reward flyers for their lost pets if they keep this up," Scott continued. "An individual or organization has just as much right to seek the identity of an unknown assailant as does law enforcement. This is fundamental to the protection of everyone's civil rights. The desire to want your fellow man to walk down any street in the United States without being assaulted is not a partisan issue."
Scott explained that he is extremely concerned about the message this sends, and would be even if the website was slanted to the left.
"There is no harm in bringing criminals to justice. Period. And something as innocuous as offering a reward for the identification of a criminal act caught on camera harms no one," Scott added.