by Jon Brodkin – http://arstechnica.com/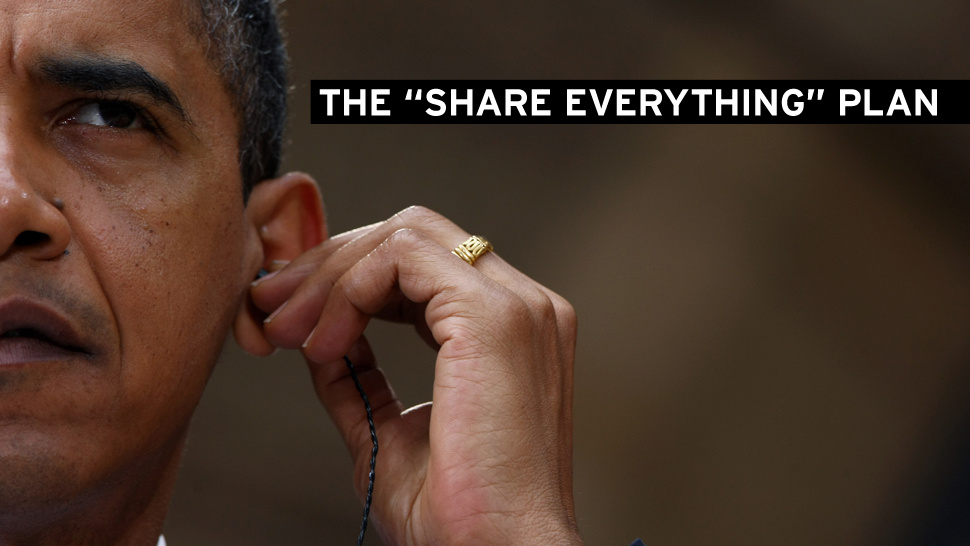 The tech press has competition from Verizon Wireless.
Verizon's wireless subsidiary is bankrolling a tech site called SugarString. It looks kind of like a regular news site at first glance, but scroll to the bottom and you'll see the words, "Presented by Verizon," followed by this disclaimer: "These articles were written by authors contracted by Verizon Wireless. The views expressed on SugarString may not necessarily reflect those of Verizon Wireless."
The site has headlines such as "Why The Future Of Anonymous Browsing Lies In Hardware," "Drag Queen Lady Bunny Speaks on Controversial Facebook Policy," and "Just How Terrible Is Hungary's Proposed Internet Tax?"
But you won't find any stories about spying or net neutrality, two broad policy topics in which Verizon has been controversially involved. The Daily Dot has the story: SugarString "is now hiring its first full-time editors and reporters." But, "In exchange for the major corporate backing, tech reporters at SugarString are expressly forbidden from writing about American spying or net neutrality around the world, two of the biggest issues in tech and politics today."
Daily Dot reporter Patrick Howell O'Neill posted a screenshot of a message he received from SugarString editor Cole Stryker, asking him to write for the site. Stryker explained that SugarString is a "tech lifestyle site bankrolled by Verizon."

"It's not advertorial," Stryker wrote, explaining that the site is more like Motherboard. The "downside" is SugarString writers can't tackle some of the most controversial tech policy topics. "Downside is there are two verboten topics (spying and net neutrality), but I've been given a pretty wide berth to cover pretty much all other topics that touch tech in some way," he wrote. "So that's pretty much it as far as content restrictions go. The upside is that we have a big budget to pay people well, make video documentaries, and other fun shit."
Stryker previously wrote a book about 4chan and Anonymous.
We've contacted Verizon and Stryker with questions about the site but haven't heard back yet. (UPDATE: Verizon gave a statement to Ars, saying, "SugarString is a pilot project from Verizon Wireless' marketing group, designed to address tech trends, especially those of interest to our customers. Unlike the characterization by its new editor, SugarString is open to all topics that fit its mission and elevate the conversation around technology."
Verizon has been a major part of revelations about US spying. It was learned in June 2013 that Verizon was ordered to hand phone records to the government on an "ongoing, daily basis."
Verizon is also the company that sued the Federal Communications Commission to overturn network neutrality rules that banned discrimination against Web services by Internet service providers. Verizon won that lawsuit, but now the FCC is considering new rules that could end up being either weaker or stronger than the ones Verizon fought to overturn.
As noted by the Daily Dot, "Verizon describes SugarString, which was first registered by the telecommunications giant in June, as a site that 'delivers the latest in technology and lifestyle news for a generation that doesn't separate tech from everyday living. From breaking news to thoughtful essays, best-in-class op-eds and beyond, this site covers what millennials really care about today.'"
SugarString's "About Us" describes itself as follows: "It took the universe fourteen billion years to make a homo sapien. It's taking homo sapiens just a few decades to make a universe. What kind of a universe will it be? SugarString publishes thoughtful tech-focused stories that track humanity's climb towards the new next."
Despite a ban on stories about US spying, spying by other countries seems to be an acceptable topic. "Curiously, Verizon's self-censorship applies only to surveillance conducted by the United States," O'Neill wrote. "SugarString reporters are allowed to write, and have already written about, spying in other countries. Chinese surveillance, for instance, is fair game, as made evident in this article about anonymizing hardware that mentions that Chinese dissidents risk their life against state surveillance."
O'Neill turned down the offer from Stryker. "Other reporters, who asked not to be named, have confirmed that they have received the same recruiting pitch with the same rules: No articles about surveillance or net neutrality," he wrote. (Oddly, I didn't get a job offer.)