In what appears to be the worst news yet conerning any of the leading COVID-19 vaccine candidates, a volunteer enrolled in the trial for AstraZeneca's COVID-19 vaccine candidate (which it's working on with Oxford) has died.
Brazilian health authority Anvisa announced Wednesday that one of the volunteers who was participating in the study had died. The news sent the company's ADRs to their lowest level since April, per Reuters.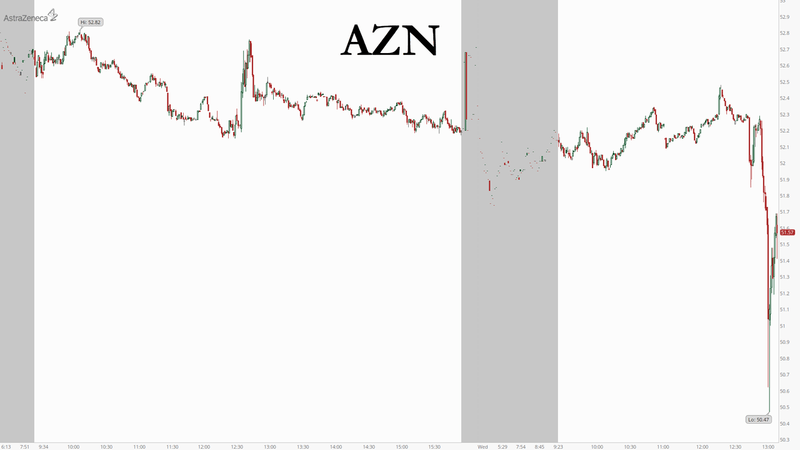 AstraZeneca's massive globe-spanning trial was put on mandatory hiatus back in September after two participants were sickened in the company's trial in the UK, prompting authorities to close it down briefly.
However, the FDA refused to restart the trial in the US, citing vague safety-related criteria.
In a statement, a spokesperson from the University of Oxford, which is developing the vaccine with AstraZeneca, said "there have been no concerns about safety of the clinical trial" after an assessment of the case in Brazil.
BREAKING—the 28 year old who died from #COVID19 complications while volunteering in the Astrazenca vaccine trial in Brazil had been **given the PLACEBO** according to Bloomberg News.

??This is why we do trials. Sometimes an event would happen without vaccine or happen regardless

— Eric Feigl-Ding (@DrEricDing) October 21, 2020
We now await more information from AZ.
Republished from ZeroHedge.com with permission