In this video Luke Rudkowski covers the latest election news as one of his viral tweets against Hillary Clinton is censored and deleted without notice by twitter. Don't forget the revolution will not be in your timeline so sign up on our email list on http://wearechange.org and https://steemit.com/@lukewearechange for unfiltered and uncensored new from us.
Sources:
https://www.facebook.com/LukeRudkowski
https://www.youtube.com/watch?v=ZzIzM…
https://pbs.twimg.com/media/Cvk0gtFUs…
https://pbs.twimg.com/media/Cvk0gi1VI…
https://pbs.twimg.com/media/Cvk0gi1VM…
https://twitter.com/Lukewearechange/s…
https://twitter.com/JamesOKeefeIII/st…
https://twitter.com/Lukewearechange/s…
https://twitter.com/Lukewearechange/s…
https://twitter.com/Lukewearechange/s…
http://www.breitbart.com/tech/2016/02…
http://www.breitbart.com/tech/2016/07…
http://www.dailykos.com/story/2016/2/…
http://www.breitbart.com/hillary-clin…
Support WeAreChange by Subscribing to our channel HERE: http://www.youtube.com/subscription_c…
Visit our main site for more breaking news: http://wearechange.org/
Patreon: https://www.patreon.com/WeAreChange?a…
SnapChat: LukeWeAreChange
Facebook: https://facebook.com/LukeWeAreChange
Twitter: https://twitter.com/Lukewearechange
Instagram: http://instagram.com/lukewearechange
Rep WeAreChange Merch Proudly: http://wearechange.org/store
OH YEAH since we are not corporate or government WHORES help us out http://wearechange.org/donate
We take BITCOIN too
12HdLgeeuA87t2JU8m4tbRo247Yj5u2TVP
World Health Organisation program was suspended after reports that up to 36 children died after receiving vaccinations.
As many as 36 children were reported to have died excruciating deaths last night after receiving tainted measles vaccines under a UN-sponsored program in the rebel-held north of Syria.
The program was suspended amid rumors of sabotage of a high profile international effort to ensure the brutal civil war does not result in an outbreak of measles.
Doctors in clinics in the towns of Jirjanaz and Maaret al-Nouman in the northeastern province of Idlib said children started falling ill soon after the doses were administered.
There were conflicting figures of dead and injured last night as a tide of grief swept the front line rural settlements.
Relief organisations just over the border in Turkey said the loss of life was extensive, rising as high as 36 plus more than a dozen other children in a serious condition.
"It's very bad. The figures of dead we are getting go into the 30s. Children are dying very quickly," said Daher Zidan, the coordinator of the medical charity, Uossm. "We think it will get worse."
The Syrian opposition coalition, which controls the area of Idlib province and had been administering the program, said it had halted the immunization project forthwith.
"The Syrian interim government's health ministry has instructed a halt to the second round of the measles vaccination campaign, which began Monday … following several fatalities and injuries among children in vaccination centers in the Idlib countryside," a statement said.
Medical experts said a contaminated batch of the vaccine was the most likely explanation for the incident.
In what had been a rare hopeful breakthrough, the World Health Organisation (WHO) launched the vaccination drive to ensure 1.6 million children were granted protection from measles this summer.
The WHO said it was urgently checking the reports and could not confirm the toll. Other well-followed Syrian monitoring groups said there had been deaths.
"At least five children have died and 50 others are suffering from poisoning or allergic reactions after measles vaccinations in Jirjanaz, in Idlib province," the Syrian Observatory for Human Rights said.
Many opposition sympathizers circulated images of the dying children on social media sites with suggestions the vaccine had been adulterated with cyanide, possibly by regime agents, to undermine confidence in the opposition.
Idlib is one of the few strongholds of a Western-back rebel movement that has largely been eclipsed by the nihilist Islamic State of Iraq and the Levant (Isil) or al-Qaeda's Jabhat Al-Nusra in non-regime parts of Syria.
Mohammad Mowas, a Syrian doctor working in Turkey, said the reported symptoms were a gradual slowdown in the heart rate as the infants turned blue and were consistent with cyanide poisoning. "This looks like deliberate attempt to spike the vaccines," he said.
Fears that the death toll could rise yet further circulated the exile medical community last night.
Each bottle of the vaccine contains 40 doses and medics believe two bottles were suspect.
Charity Save the Children said it was "appalled and deeply saddened" by the deaths.
It said in a statement: "Save the Children is appalled and deeply saddened by the news of the deaths of a number of children and the hospitalisation of many more after receiving vaccinations for measles in northern Syria earlier today.
"The local authorities have launched an investigation. It is clear something has gone badly wrong and Save the Children will help the authorities in any way we can to help find out what has happened."
Subsequent reports claimed that at least some of the children were given a muscle relaxer by mistake, which is what caused their deaths.
Sources  http://www.watoday.com.au –  http://www.theguardian.com –  http://www.newsweek.com –http://www.aljazeera.com – http://www.globalresearch.ca/
---
Sign up become a patron and Show your support for alternative news

We use Bitcoin Too !  
12HdLgeeuA87t2JU8m4tbRo247Yj5u2TVP
In another email exchange from the Clinton campaign published by Wikileaks on Tuesday, top aide Huma Abedin admits that the former Secretary of State is "still not perfect in her head."
The cryptic statement regarding the candidate's cognitive difficulties came during an exchange between Abedin and Clinton's chief strategist Joel Benenson on April 21, 2015 — just one week after the candidate began her campaign.
The email chain, which also included John Podesta, Jim Margolis, Jennifer Palmieri, Robby Mook, and other staffers, discusses tactics to use while questioning finance violations involved in Jeb Bush's use of Super PACs.
"If she feels need to address Jeb q directly – would suggest the pivot of 'I will leave commentating on campaign tactics to others, but I am very concerned about the dark money in politics and have to get rid of it once and for all," Palmieri stated.
"Stronger than 'I am very concerned'," Benenson suggests. "I will leave commenting on campaign tactics to others. What I have made absolutely clear is that corporate money and secret money have no place in our democracy and we should get rid of it once and for all."
"She's going to stick to notes a little closer this am, still not perfect in her head," Abedin wrote.
In 2012, Clinton suffered a serious concussion during a fall. The former First Lady had become seriously dehydrated with an intestinal infection, fainted, and hit her head. The fall cause a blood clot inside of her skull — a condition which can cause permanent brain damage, comas, or even death.
Speculation about Hillary Clinton's health has been a massive focus of this election season after questions were raised by popular author Mike Cernovich and Paul Joseph Watson. The duo successfully promoted several viral hashtags regarding the candidate's physical state, which the mainstream media dubbed "conspiracy theories."
Shortly after multiple hit-pieces were written about Cernovich and others who had dared to question her health, Clinton was caught on camera collapsing at the 9/11 memorial.
https://www.youtube.com/watch?v=dDPJcxuImig
A New Yorker with extremely strong opinions on this year's presidential election has gone all out, turning their home into a Hillary Clinton house of horror.
As elections always fall just before Halloween, it is common to see political junkies festively display their views with their Jack-o-Lanterns and costumes. "Trumpkins" and costumes of Clinton in orange jumpsuits are currently a huge trend for the 2016 season.
Most don't go as all-out as this person has, however.
A home in Bellmore has gone viral after a passerby named Brian McKibbin filmed the yard and posted it to social media. The footage has been shared over 11,000 times, and has received over 6,000 comments. Viewers reactions vary between being in awe and agreement — to being outright offended.
"Just in time for Halloween! You'd get shot for trespassing if you trick or treated there," a user named Matthew Davies commented.
The eclectic signs feature gems such as "Hillary lied, Heroes Died," along with a photo from Benghazi. There are also giant cut-out's of the Democratic candidate's head on sticks. Scrawled across the Clinton faces are the words "liar," "criminal," and traitor."
"That's the scariest haunted house I've ever seen," a Facebook user named Christian Rees lamented.
On the other side of the lawn, there are American flags and giant lettering that reads "Trump USA," painted with the stars and stripes.
Naturally, people who cannot stand views that do line up with their own have taken to the comments to claim that they would call the police if their was in their neighborhood — or worse.
"This house needs to be set on fire," a woman named Belle Leal wrote, urging arson.
Agree with the homeowner or not, this is certainly one way to have the scariest house on the block for Halloween, while also exercising your First Amendment rights to their fullest potential.
Donald Trump has called for an investigation into President Barack Obama after Wikileaks published more of Hillary Clinton's campaign chairman John Podesta's emails — including one that suggests the president knew about her private server.
"Well, I now see why the president stuck up for Hillary, because he didn't want to be dragged into it… Because he knew all about her private server," Trump said in an interview with Reuters.
"This is a big thing. This means that he has to be investigated."
The email that Trump was referring to was an exchange between top Clinton aide Cheryl Mills and Clinton's traveling press secretary, Nick Merrill.
Merrill had forwarded Mills a tweet which quoted Obama saying that he learned about Clinton's private server at "the same time everybody else learned it through news reports."
"We need to clean this up," Mills responded to the tweet to campaign chairman John Podesta. "He has emails from her — they do not say state.gov."
The conversation implies that Obama knew about Clinton's emails — as he had some from her using her private email address.
Immediately after Obama's statement, White House Press Secretary Josh Earnest claimed that "was referring specifically to the arrangement associated with Secretary Clinton's email."
"Yes, the president was aware of her email address," Earnest said. "He traded emails with her. That shouldn't be a surprise that the President of the United States is going to trade emails with the Secretary of State. But the president was not aware of the fact that this was a personal email server and that this was the email address that she was using exclusively for all her business. The president was not aware of that until that had been more widely reported."
Trump made global headlines when he declared during the second debate that he would appoint a special prosecutor to investigate Clinton's corruption.
"If I win, I am going to instruct my Attorney General to get a special prosecutor to look into your situation because there has never been so many lies, so much deception," Trump told Clinton. "There has never been anything like it, and we are going to have a special prosecutor. I go out and speak and the people of this country are furious."
Hillary Clinton may be leading the polls, but almost no one is attending her or her running mate Tim Kaine's rallies.
On Monday, Tim Kaine held a rally at Florida International University  — and it was probably one of the saddest political rallies in history.
The polls currently have Clinton ahead in Florida by approximately five points, but you would never know it from the dismal turnout at Kaine's event.
"Florida, you guys are a checkmate state," Kaine said to his few supporters. "You're a checkmate state. If Hillary wins Florida, she's going to be president, and for those of you who, you don't want to wait up 'til Mountain Time to know who your president's going to be. You don't have to wait up until Pacific Time. You can win this race in Eastern Time if you just make sure that Hillary Clinton wins Florida."
While nobody expects a vice presidential candidate to draw the same size crowds as the actual nominee, Kaine's competition, Mike Pence has still been able to draw far more people to his events.
On the same day as Kaine's failed effort at rallying support, Pence spoke to a swarm of roughly 500 supporters at Catawba College in Salisbury, North Carolina.
"Despite traveling millions of miles as our secretary of state, it's undeniable that the world is more dangerous today than the day that Barack Obama and Hillary Clinton took over American foreign policy," Pence told his adoring crowd. "Our allies are less secure, our enemies are more emboldened."
Pence also spoke to a massive crowd in Albuquerque on Thursday evening, and supporters had began lining up hours in advance to hear the potential VP speak.
The enthusiam gap between supporters of the two campaigns could not be any more obvious, and is making predicting our next president nearly impossible for pollsters.
Activist and filmmaker Michael Moore ripped Obamacare and expressed why the middle class supports Donald Trump in a passionate speech during his new stage performance "Trumpland." Moore called Trump a "human hand grenade or molotov cocktail." He additionally compared voting for Trump with legal terrorism intended to blow up the system.
Moore started by saying that he knew a lot of people in Michigan who were going to vote for Trump who "were not racists or rednecks," highlighting the lie that the mainstream media is still pushing about Trump supporters. Moore added, that Michigan residents were sick of their jobs being off-shored to places like Mexico. He also said that the voters in Michigan, Ohio, Pennsylvania and Wisconsin didn't necessarily agree fully with Trump.
"Trump's promise to slap a 35% tariff on Ford cars made in Mexico and sent back to America was music to the ears of people in Michigan, Ohio, Pennsylvania and Wisconsin – the BREXIT states," Moore said.
Moore then expressed that disenfranchised Americans who have lost everything – foreclosed on by the bank, struggling through divorce, etc. – love Trump. They still enjoy the great equalizer guaranteed to them by the Constitution – the right to vote. "They might be penniless they might be homeless they might be fucked up and fucked over but it doesn't matter because a millionaire has the same number of votes as the person without a job – ONE."
Moore also took a swing at Obamacare which has now DOUBLED premiums, making a joke that people on Obamacare bronze program "can't even get a fucking Percocet."
"Whether Trump means it or not is kind of irrelevant because he's saying the things to people who are hurting and it's why every beaten down, worthless, forgotten working stiff who used to be part of what was called the middle class loves Trump," said Moore, arguing Trump is the "human molotov cocktail that people have been waiting for – the human hand grenade that they can legally throw into the system that stole their lives from them."
Moore ended by saying "corporate America hates Trump, Wall Street hates Trump, the career politicians hate Trump, the media hates Trump." Moore thanked the media for creating Trump, adding "The enemy of my enemy is who I am voting for on Nov 8th, Joe blow, John Blow, Steve Blow, Billy Blow, Bob Blow, YOU will get to blow up the whole God damn system, because it's your right."
"Trump's election will be the biggest 'Fuck You' in human history and it will feel good." – Michael Moore
During the final debate with Donald Trump Hillary made a claim that sent everyone over the edge. Wikileaks mocked her, a few of my sources in the U.S. Intelligence community mocked her, and anyone with relative knowledge about the inner-workings of U.S. intelligence mocked her. "17 U.S. intelligence agencies have confirmed that Russia hacked the U.S.," Hillary went on to say.
Well, Hillary, let us know how the cyber investigation of the Department of Energy, U.S. Coast Guard, Office of Intelligence and Counter-intelligence, Treasury's Office of Intelligence, Drug Enforcement Agency, Marine Corps Intelligence, National Geo-spatial-Intelligence, National Reconnaissance Office, Office of Naval Intelligence, INSCOM, and Air Force Intelligence goes.  None of these agencies even investigate cyber-related crimes because they are tasked with their own reconnaissance within intelligence. For more on what these agencies are responsible for read this business insider article and see how each agency has a different job to fulfill in the spy network.

That leaves the only agencies that actually investigate cyber crimes are the FBI, NSA, CIA, DIA, State Dept's Bureau of Investigation, and Department of Homeland Security; six agencies that potentially could have told Hillary that the recent attackers against her chairman John Podesta, the DNC, and the Democrats was Russia. If it wasn't for where Hillary got her information, a report issued by USIC, and if Hillary had read past the first paragraph, she would have seen no where in  there does it say it's confirmed Russia hacked the U.S.

So Hillary lied once again to the American people by saying an absurdly impossible number of 17 U.S. agencies have confirmed that Russia has hacked the U.S. Does Hillary really think that we are that stupid that we can't use google? In fact, what she said is very misleading, while she is correct that USIC (United States Intelligence Community) released a joint statement that the recent hacks had Russian origins; this was a joint statement by the Department Of Homeland Security and Office of the Director of National Intelligence on the behalf of every agency and not an independently verified conclusion by each agency. This statement was written by the head of U.S. intelligence DCI, James Clapper.
"The U.S. Intelligence Community (USIC) is confident that the Russian Government directed the recent compromises of e-mails from US persons and institutions, including from US political organizations. The recent disclosures of alleged hacked e-mails on sites like DCLeaks.com and WikiLeaks and by the Guccifer 2.0 online persona are consistent with the methods and motivations of Russian-directed efforts. These thefts and disclosures are intended to interfere with the U.S. election process. Such activity is not new to Moscow—the Russians have used similar tactics and techniques across Europe and Eurasia, for example, to influence public opinion there. We believe, based on the scope and sensitivity of these efforts, that only Russia's senior-most officials could have authorized these activities."
The next sentence debunks Hillary completely; no where does it say "we have confirmed",  in fact it says "we are not now in a position to attribute this activity to the Russian Government".
 "Some states have also recently seen scanning and probing of their election-related systems, which in most cases originated from servers operated by a Russian company. However, we are not now in a position to attribute this activity to the Russian Government."
To not only make such a wild unsubstantiated claim about Russia, when she knows there is no evidence that Russia perpetrated the attacks and then lie saying 17 agencies told her,  is not only dangerous but  it shows that she will say anything to protect herself at the expense of others in this case putting the entire United States of America at risk for war.
By doing this Hillary has proven, by her sheer inconsistency with more holes than Swiss cheese, her pathological lying, that she is unfit to be President of the United States.
But the truth is starting to drip out now by Fox's Judge Napolitano who is now saying what I have been saying for months that there is a faction within the intelligence community, NSA, Military etc. ,who doesn't want Hillary Clinton to be their Commander and Chief and they will do everything and anything to stop this crooked career criminal from holding the highest office of the land.
Former Veteran NSA Official, William Binney, Architect of the NSA's Surveillance Program says, "NSA has all of Hillary Clinton's deleted emails and are responsible for hacking the DNC and The Democrats." So it is not Russia that is hacking the U.S.,  it is patriots within the intelligence community they are upholding their oaths to this country to protect the United States against enemies both foreign and DOMESTIC, risking their lives and careers to do so. It's on record that the Army even has slides where it calls Hillary Clinton an insider threat within it's training program.
Here's what we know about the massive cyber attack that took down the internet on Friday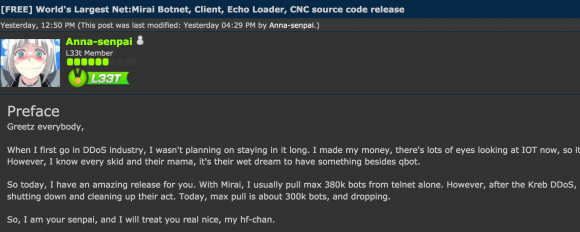 Welcome to the new internet.
The world is still coming to terms with a massive cyber assault that took whole sections of the internet offline last Friday, and the bleak news is that more of these giant hacks could be coming in the future.
From what we know so far, the hackers behind the attack targeted a company called Dyn, which provides the backbone of internet services for hundreds of websites, including Twitter, Reddit, and Amazon.
Dyn does this by acting as what's called a Domain Name System (DNS) host, effectively joining the dots between computers' numerical IP addresses and the text-based domain names (eg. ScienceAlert.com) that you visit every day.
Without that crucial service being performed, you can't be taken to the sites you want to visit, which is why millions of people in the US and Europe couldn't access sites like Spotify, Tumblr, PayPal, and CNN last week.
Basically, the web directory for those sites was broken, owing to a wave of three coordinated attacks targeting Dyn, and overloading its web infrastructure.
These attacks are known as Distributed Denial Of Service (DDOS), where hackers use multiple computers or devices to flood a target website with a massive number of fake visits simultaneously.
When this happens, it's like hundreds of thousands of people are all trying to access a website at the same time – and the website host has no way of telling the fake visits from the real ones. In a short amount of time, the site gets overloaded and can't respond to any requests.
A company like Dyn has systems in place to deal with DDOS attacks, but what made Friday's assault so dangerous is that it constituted a new vector for the technique: this botnet wasn't made up of computers like notebook or desktop PCs, but by other kinds of digital devices connected to the web.
These gadgets, often referred to as the Internet of Things (IoT), include smart TVs, digital video recorders, security cameras, webcams, baby monitors, and all sorts of 'smart' home devices like web-connected thermostats, coffee makers, and fridges.
There's a massive amount of these machines connected to the internet, but their security is often lousy – because people never change the default username and password controls when they buy them, they don't update the software, or they're just easily hacked due to vulnerable coding.
But the price for that lax security can be high. In Dyn's official statement on the DDOS attack, chief strategy officer Kyle York said the company had identifiedtens of millions of IP addresses in the assault – basically, a gigantic botnet of IoT gadgets were corralled into bringing Dyn's DNS services down.
Who could pull such a thing off? Well, the identity of the culprit hasn't been confirmed as yet, but how they did it is more easily explained.
Just last month, the source code for malware called Mirai was released on the internet. Mirai basically lets anyone create their own botnet armies, and it's specifically designed to recruit things like smart TVs and webcams.
And now that the source code has been distributed online, it will be easier for hackers to try to overload web sites and services using Mirai – which is what happened to Dyn last week.
As well-known US security blogger Brian Krebs explains:
"Mirai scours the web for IoT devices protected by little more than factory-default usernames and passwords, and then enlists the devices in attacks that hurl junk traffic at an online target until it can no longer accommodate legitimate visitors or users."
In the wake of the hack on Friday, Chinese electronics company XiongMai has started a product recall, after it discovered its surveillance cameras had been hijacked to pull off the attack.
If you don't recognise that name, that doesn't necessarily mean any internet-connected security cameras or webcams in your house weren't co-opted as part of the assault: XiongMai sells its tech to other companies, which then re-badge the cameras with other brands.
"It's remarkable that virtually an entire company's product line has just been turned into a botnet that is now attacking the United States," researcher Allison Nixon from security firm Flashpoint told Krebs.
"Some people are theorising that there were multiple botnets involved here. What we can say is that we've seen a Mirai botnet participating in the attack."
While Dyn was able to restore its services on Friday – giving back access to Twitter, Spotify, and Amazon – experts are warning that the worst may be yet to come.
When the sophistication of new botnet systems like Mirai is combined with the extremely poor security of devices like webcams and internet-connected coffee machines, it could be a calamity waiting to happen.
"[I]nsecure IoT devices are going to stick around like a bad rash – unless and until there is a major, global effort to recall and remove vulnerable systems from the internet," explains Krebs.
"In my humble opinion, this global clean-up effort should be funded mainly by the companies that are dumping these cheap, poorly-secured hardware devices onto the market in an apparent bid to own the market. Well, they should be made to own the cleanup efforts as well."
H/t: Gizmodo
UPDATE: 10/25/16 
Via. BrianKrebs internet security expert, founder of Krebson Security.
The answer is here: https://krebsonsecurity.com/2016/10/hacked-cameras-dvrs-powered-todays-massive-internet-outage/
many of these products from XiongMai and other makers of inexpensive, mass-produced IoT devices are essentially unfixable, and will remain a danger to others unless and until they are completely unplugged from the Internet.
That's because while many of these devices allow users to change the default usernames and passwords on a Web-based administration panel that ships with the products, those machines can still be reached via more obscure, less user-friendly communications services called "Telnet" and "SSH."
Telnet and SSH are command-line, text-based interfaces that are typically accessed via a command prompt (e.g., in Microsoft Windows, a user could click Start, and in the search box type "cmd.exe" to launch a command prompt, and then type "telnet" to reach a username and password prompt at the target host).
"The issue with these particular devices is that a user cannot feasibly change this password," Flashpoint's Zach Wikholm told KrebsOnSecurity. "The password is hardcoded into the firmware, and the tools necessary to disable it are not present. Even worse, the web interface is not aware that these credentials even exist."
---
Sign up become a patron and Show your support for alternative news

We use Bitcoin Too !  
12HdLgeeuA87t2JU8m4tbRo247Yj5u2TVP