Media Roots Radio – OWS: Police State Repression, Unification; Media Censorship, Citizen Journalism by Media Roots
MEDIA ROOTS – Abby & Robbie Martin cover Occupy Wall Street: the police state repression against the First Amendment, the Democratic Party's attempt to co-opt the movement, the Obama administration's hypocrisy to praise revolution abroad and censor it at home, the fact that the Tea Party and OWS are fighting two heads of the same beast, the "Black Bloc" provocateurs and their attempt to discredit peaceful movements; media censorship and the fact that news anchors are repeaters, not reporters; the two-tiered justice system catered toward the elite; citizen journalism and its role in allowing participation and unification in the global revolution.
Humanity faces a daunting battle against corporate forces that have historically proved willing to employ any means necessary to preserve an evil system.  The police brutality and corporate funding aimed at crushing Occupy Wall Street hint of the savagery unleashed by corporations in countries around the world over the past 150 years.  Yet the recent crackdown has provided our rebellion with an extraordinary public relations weapon by demonstrating the veracity of our charges against a ruthless system that despises democracy and justice…  Read full article here
September 9, 2011, 2:20 PM
9/11 'Truthers' to Tone Protests Down, for a Day
By COREY KILGANNON
"No bullhorning during the memorial."
That's always been the rule of thumb among "truther" demonstrators at ground zero on Sept. 11, out of respect for relatives of victims of the terror attack, said Mike Skuthan, 32, a Web designer from Long Island who attends the demonstrations every year.
But after this Sunday's memorial, Mr. Skuthan said, the bullhorns and signs will again be brought out and the groups will walk from one location to another in Manhattan chanting their message and engaging passers-by to help them call for a new investigation into the attacks.
"You have the usual chants — '9-11 Truth Ends Wars,' or 'Two planes, three buildings,' " Mr. Skuthan said. "The popular one this year will probably be, 'Ten years, no justice.' "
Members of the so-called 9-11 Truth movement range from extreme conspiracy theorists who believe that the Bush administration engineered the attacks to consolidate power, roll back civil liberties and help oil mogul friends. But then there are more moderate factions that simply insist that top government officials know more about the attacks than they have acknowledged, and then used then used the attacks as a pretext for invading Iraq. A large percentage of activists outline — often in great detail — what they call inconsistencies in government explanations of the attacks, which many call a governmental cover-up.
There are scores of somber memorial events on Sunday commemorating the 10th anniversary of the 2001 attacks — poignant prayer services, candlelight vigils and, of course, the official commemoration at ground zero.
But for conspiracy theorists, the day's poignancy is mixed with a renewed urgency to their demand for answers, and to dispute official explanations of the attacks. The slew of events leading up to Sunday include screenings of sept. 11-conspiracy films, and widespread "street action" protests. There are discussions by the leading proponents of so-called 9/11-truth theories, and even a spiritual service led by religious leaders who believe the public has not been told the whole truth about the attacks.
Because this is the 10th anniversary, and it falls on a weekend, "truthers'' are hoping to get their highest turnout ever for demonstrations, said Mr. Skuthan, who pitched in this year by making a popular Web site for "truther" events this weekend, including the locations of numerous "street actions."
The demonstrations may be more subdued this year, said Luke Rudkowski, 25, a journalist from Brooklyn.
Mr. Rudkowski is no shrinking violet. Armed with a video camera and a YouTube account, he has confronted the likes of Vice President Joseph R. Biden Jr.; Larry A. Silverstein, the leaseholder on the Trade Center; and Thomas H. Kean, a former governor of New Jersey who was chairman of the federal Sept. 11 commission.
In 2009, Mr. Rudkowski was arrested while attempting to question Mayor Michael R. Bloomberg about the lack of health care for emergency responders.
But when Mr. Rudkowski gathers with other activists at ground zero on Sunday morning near the official, private memorial service, he says, he will be in nonconfrontational mode.
READ MORE HERE http://cityroom.blogs.nytimes.com/2011/09/09/911-truthers-to-tone-protests-down-for-a-day/
Saad Ali- We Are Change Chicago
Anthony- We Are Change Ohio
CHICAGO, IL- Former Secretary of Defense, Donald Rumsfeld strolled into Chicago on May 17, 2011, for a speech at the globalist think tank, Chicago Council on Global Affairs. The audience was mainly comprised of your average "Coke drinking, McDonald's eating" yuppie, ready to bow down to Mr. Rumsfeld. They clapped and cheered as he approached the podium and delivered his globalist speech. The praising of such a criminal was mind blowing, and something had to be done. Mr. Rumsfeld's "accomplishments" have caused humanitarian suffering worldwide.
To start off, Rumsfeld is responsible for contributing to the approval of the artificial sweetener Aspartame. The known carcinogen has caused millions of people suffering around the world. Headaches, dizziness, neurological degeneration, macular degeneration, optic neuritis, insomnia, seizures, irregular heart rhythm, multiple sclerosis, lupus, Alzheimer's disease, autism, Tourettes syndrome, birth defects, Lou Gehrig's disease, Parkinson's disease, leukemia, low blood platelet, and diabetes are a few of the illnesses and disease caused by this poisonous drug. Think about how much better our health could be had Mr. Rumsfeld not pushed Aspartame into the market for human consumption. (Visit Natural News for more information)
Furthermore, Rumsfeld is highly responsible for the destruction of Iraq, the death of one million Iraqi's, and thousands of US soldiers. Based on the false claim that Saddam Hussein had WMD's, they took the initiative and bombed Iraq. Extensive evidence proves that 9/11 was absolutely an inside job. Recently on the Mancow Show, Rumsfeld was asked what he tells people about building 7, and he replied by asking, "What is building 7?"… "I have no idea. I have never heard that."
With all this in mind, how can people actually sit there and listen to this murdering terrorist praise his latest globalist, garbage, and worthless book? Saad Ali of We Are Change Chicago and Anthony from We Are Change Ohio attended the event. Fortunately, the heavily controlled Q&A session did not follow through as planned.
Saad was given a chance to ask a question, so he asked, "Some of your greatest accomplishments have been cause to some of the most horrible human suffering… One million dead in Iraq, thousands of dead Americans, legalizing Aspartame, How do you live with that sir?" Rumsfeld announced that he would take on the Aspartame part, and the audience chuckled.
He completely lied about the truth of what Aspartame can do to the human body, and in turn said that it was "the most studied food additive." He said that it was "good" for the body and that people who believe that Aspartame causes various health issues, as it has been proven to do over and over, are "conspiracy theorists."
Unsatisfied with his answer, Saad demanded a response for the one million innocent Iraqi's who were murdered during the Iraq war. He stood up and asked, "What about the one million Iraqi's?" Security immediately ran towards Saad and began grabbing his camera, while the globalist, shoe-licking mediator demanded Saad to sit down. He refused to sit down, and spoke his mind, hoping the audience would realize that this traitor had deceived America at the expense of the people of Iraq and our own US soldiers. Security grabbed Saad and dragged him out of the building.
Anthony of We Are Change Ohio walked in as Saad was kicked out, and security immediately grabbed him and escorted him out of the building. How or why they knew we were together is still unknown.
The audience members walking out of the building had mixed views on the confrontation. Some felt that it was necessary to scold and question him on such issues, and some were completely disgusted by the confrontation (The guy at the end.)
The wars have resulted in the death of millions of innocent men, women, and children. Their God given right of living, loving, and enjoying this life has been stripped by criminals like Rumsfeld. Billions of people have fallen victim to the poisonous chemical Aspartame, and their lives will never be the same.
These are crimes on humanity, and not on an individual race, religion, creed, nation, or people. A crime on humanity is a crime on us all. We are in this together, and we must fight for justice for one another. Please, take advantage of the few rights we still have, and get out there while you still can. Peacefully demand answers from these murderers and wake up your friends and family.
On March 19th it is 8 years ago the American troops entered Iraq, and thus starting the illegal war. This is the day to remember, a day to take action, a day to inform and inspire the people, a day to never forget.
We are organizing a demonstration to let the people at the International Law and Order community, International Criminal Court, and all the people on this world know the current status quo is not sustainable any longer and that the International Criminal Court has the duty to pursue the goals stated in their statues.
With not pursuing the people responsible for the Iraq war the international court paves the way for more criminal activities from this group. The current strategy will not only make the International Criminal Court's powers totally useless on the short term, but on the long term, end the trust the court still has with the people, the people that pay the bills, the people the court sworn to protect and serve.
The International Criminal Court, and various prosecutors offices and police organizations, from what has become a shameful long list of countries, refuse to this day to investigate, prosecute or even file charges against this group, the various people and organizations involved in the creation of this war, as well as connections to / from or direct involvement of several arms suppliers, banks, governments and various private elite persons.
We organize this demonstration and memorial on March 19, eight years after the start of this illegal war in Iraq to remind the International Criminal Court to do justice to the victims of these crimes against humanity and to make clear they have to take direct action against this group as stated within the charter of the International Criminal Court.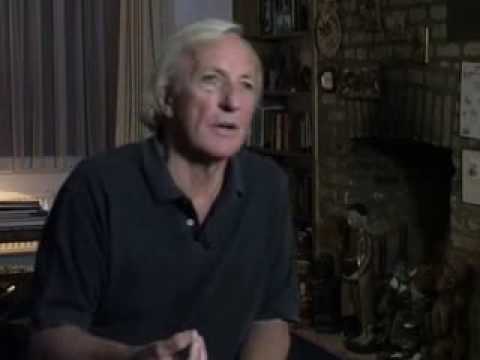 We also want to make clear that it is no longer justifiable that the International Criminal Court keeps protecting this group with not taking action against them and that we will no longer accept this.
We expect a thorough investigation and direct action from the International Criminal Court, less than this is not enough and it will never be.
We also understand that the people at the International Criminal Court and the various administrations, public departments and police organizations know and realize that moving in this direction is the only way, but a very small group of powerful and rich people makes this almost impossible for them.
So we will demonstrate on March 19 to communicate to these people we are supporting those who can bring much needed change and that the current status quo does not meet our ever-shrinking world.
We Are Change Holland – Belgium – Greece – Germany – Austria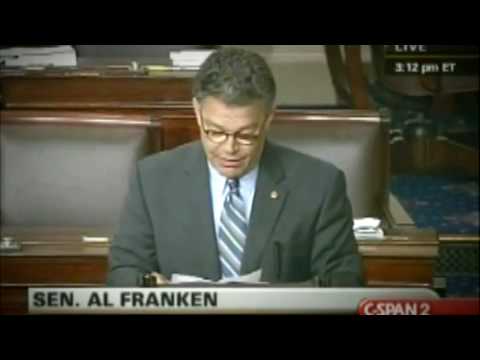 More information :