SOURCE: Web Urbanist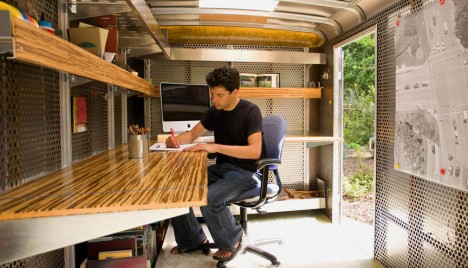 Converted Airstream Trailer Office
An ordinary-looking trailer has been transformed into a mobile design studio by XS-Land. Designed to be towed to any space that can offer inspiration, the studio includes a drafting table, library, solar power and wifi. "The studio is particularly useful during the concept design stages, when a deep understanding of the site is required to craft a sensitive design and during the construction phase, when we spend substantial time on the site."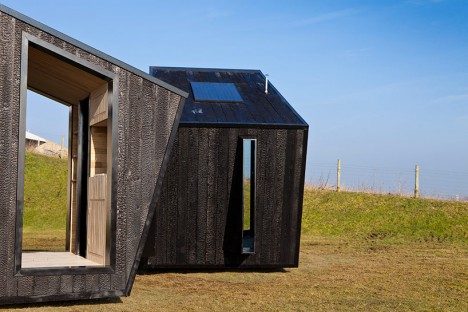 Observatory Modern Artist Residence
These mobile 'observatory' studios are perfect for creative work with their massive glazed walls opening up to whatever landscape is deemed desirable for the work at hand. Designed by four graduate students from the English design firm Feilden Clegg Bradley Studios, these two small timber structures sit on prefabricated swiveling bases so they can be moved even once they're transported via flat-bed truck to their destination.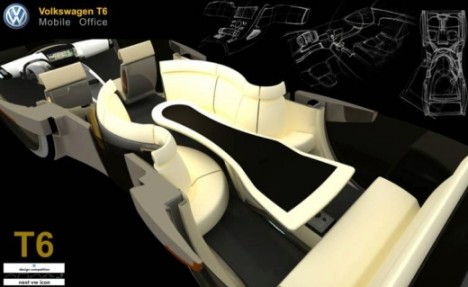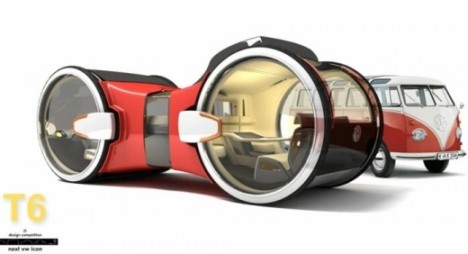 Volkswagen T6 Mobile Office
Volkswagen's bizarre-looking T6 is a mobile office in the most literal sense – it's a van and workspace in one. The idea is that you wouldn't have to miss a moment of work time while commuting, but this design – which features a meeting area as well as a personal cubicle – might be even better suited to parking somewhere pretty and enjoying the view out of those big round windows.