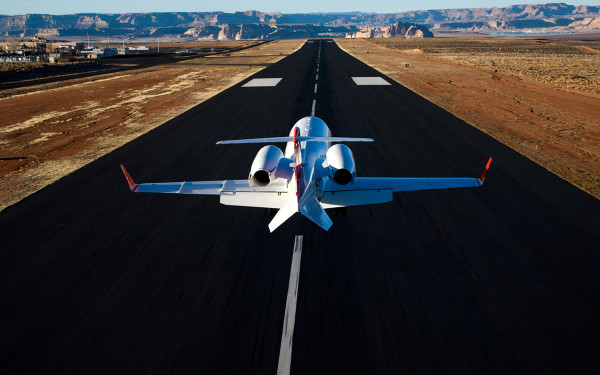 Summary of New Report: California's Anti-Business Climate Inspires More Company Departures
Companies continue to leave California because of rising costs and concerns over the state's hostile business environment, according to a new study that names companies and provides details of business disinvestments in the state.
Over the seven-year period that includes last year, the study by Spectrum Location Solutions estimates that 9,000 businesses disinvested in California. Some relocated completely while other kept their headquarters here but targeted out-of-state locations for expansions.
"Gov. Jerry Brown's office routinely denies that business departures is a serious issue," said Joseph Vranich, a site selection consultant, who prepared the report.
"The study shows that a total of 1,510 California disinvestment events have become public knowledge and we provide details on each and every event," Vranich said. "Site selection experts I've been in touch with conservatively estimate that a minimum of five events fail to become known for every one that does, making it reasonable to project that about 9,000 California disinvestment events have occurred in the last seven years."
The study found that the Top Fifteen California counties with the highest number of disinvestment events put Los Angeles with the most losses at No. 1, followed by (2) Orange, (3) Santa Clara, (4) San Francisco, (5) San Diego, (6) Alameda, (7) San Mateo, (8) Ventura tied with Sacramento, (9) Riverside, (10) San Bernardino, (11) Contra Costa tied with Santa Barbara, (12) San Joaquin, (13) Stanislaus, (14) Sonoma and (15) Santa Cruz.
The report did not count instances of a company opening a new out-of-state facility to tap a growing market, an act unrelated to California's business environment. It also pointed to shortcomings in Federal and state reporting systems that result in underreporting of business migrations.
"Public officials can verify every event in the report on the Internet, which is a strength of the study," Vranich said. "This public information argues against Sacramento's plans for a 'tsunami' of new taxes, higher fees and more regulations."
"It's typical for companies leaving California to experience operating cost savings of 20 up to 35 percent," said Vranich. "The appeal isn't necessarily to the lowest-cost states, but to lower-cost states with the proper workforce."
The Top Ten states to which businesses migrated puts Texas in the No. 1 spot, followed by (2) Nevada, (3) Arizona, (4) Colorado, (5) Washington, (6) Oregon, (7) North Carolina, (8) Florida tied with Georgia, (9) Virginia and (10) Utah. Texas was the top destination for California companies each year during the study period.
Metropolitan Statistical Areas (MSAs) benefiting from California disinvestment events, in the order starting with those that gained the most, are: (1) Austin-Round Rock-San Marcos, (2) Dallas-Fort Worth-Arlington, (3) Phoenix-Mesa-Scottsdale, (4) Reno-Sparks, (5) Las Vegas-Paradise, (6) Portland-Vancouver (WA)-Hillsboro, (7) Denver-Aurora-Lakewood, (8) Seattle-Tacoma-Bellevue, (9) Atlanta-Sandy Springs-Marietta and (10) Salt Lake City tied with San Antonio.
Rankings get down to the municipal level and the Top Fifteen municipalities in the order starting with those that gained the most are: (1) Austin, (2) Reno, (3) Las Vegas, (4) Seattle, (5) Phoenix, (6) Dallas (7) Portland, Ore. (8) San Antonio, (9) Denver, (10) Scottsdale, (11) Houston, (12) Colorado Springs, (13) Irving, Texas, Plano, Texas, Hillsboro, Ore. tied, (14) Fort Worth and Tempe, Ariz. (15) Pittsburgh, Nashville, Salt Lake City, and Cary NC tied.
The Top Ten foreign nations that gained the most put Mexico at No. 1, followed by (2) India, (3) China, (4) Canada, (5) Malaysia, (6) Philippines, (7) Costa Rica, (8) Singapore, (9) Japan and (10) United Kingdom.
Capital diverted to out-of-state locations totaled $68 billion, a small fraction of actual experience because only 16 percent of public source materials provided capital costs for the 1,510 events detailed in the report.
When California companies build or expand facilities elsewhere, they transfer more than capital – they also shift jobs, machinery, taxable income, intellectual capital, training facilities and philanthropic investments.
"As California's business climate worsens, chances are that more companies will seek places that are friendlier to business interests," Vranich said.
The report is based exclusively on public information sources such as news stories and company reports to the U.S. Department of Labor, the Securities and Exchange Commission and the California Employment Development Dept. It's rare for so much data to be gathered into one report.
http://riderrants.blogspot.com/2015/11/9000-companies-disinvested-or-left.html