EXCLUSIVE: Interview with Anonymous Hackers Hacking ISIS Accounts Trolling them with Gay Porn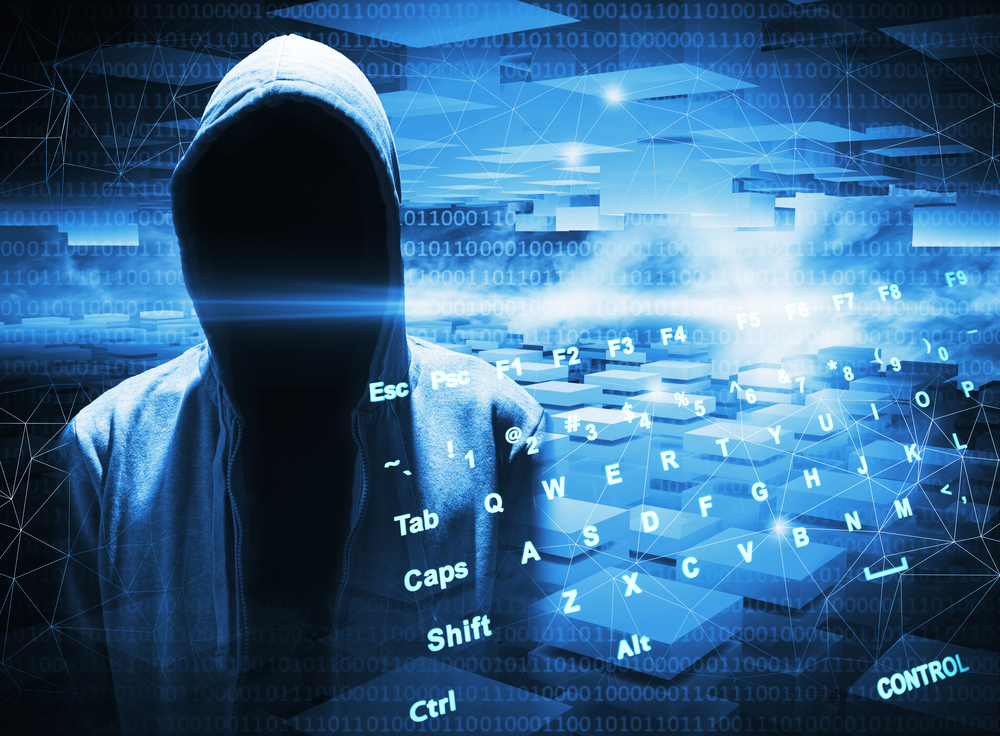 I sat down to talk to two ANTI-ISIS twitter Hackers – WauchulaGhost and Yeti001.
Wauchula who is no stranger to the Anonymous Hacktivist operation against ISIS.
Wauchula was once involved in the Infamous GhostSec Anonymous branch that has since split into GhostSecurity Group and GhostSec.
Although, Wauchula is no longer involved with either and left GhostSec due to conflicts of interest with many in the group a year ago, he is still continuing to fight the Islamic State online in the cyber realm and says he won't stop.
Both WauchulaGhost and Yeti001, told me how in their own ways, that they are now targeting ISIS affiliated twitter accounts with a twitter vulnerability to hijack the accounts and in classic Anonymous style, trolling them with soft-core gay porn. WauchulaGhost is more geared towards love, while Yeti001 is geared toward offending ISIS.
Why gay porn? Because ISIS hates gays — they have thrown them off buildings, beheaded and burned alive.
"It's all in good fun, I just want people to know that what I put on those accounts is in no way meant to offend any race, religion or sex," Wauchula said. "It's simply to piss off the jihadi Extremists. If I offend anyone I do apologize. Everyone is more than welcome to email me."
Then the incident in Florida with Omar Mateen happened where a self proclaimed ISIS member murdered 50 innocent gays at a gay night club, injuring hundreds more in a blood bath of carnage.
Since many ISIS affiliated Accounts on twitter have praised the recent attacks at Pulse, these hacktivist vigilantes decided to take it upon themselves to go after these users, hijack, and troll them.
But that's not all that Wauchula revealed to me, he went on to say how they have also been dumping the twitter DMs of these Accounts and finding IP addresses, Phone numbers, hangouts, websites and location information.
Already Wauchula has said he has hijacked 260+ Accounts, and Yeti has said he has defaced 15 but wouldn't tell us the number of accounts he hijacked. Both hackers told me there are dozens of others involved in hijacking isis twitter accounts.
In the online fight against ISIS to prevent any further attacks like last Sunday's Pulse attack in Orlando, its crucial for these hackers to infiltrate these accounts to stay ahead of ISIS and its network.
But its nice to see that these brave men and women are also having fun doing it. They are not only hijacking the accounts, but trolling them before they do so — striking fear into ISIS.
Now ISIS members don't know whether they are talking to the person they are talking to or as ISIS has dubbed him, "The Ghost."
In a screenshot below, ISIS fear is on display when a member is unsure if he is talking to his sister or  "The Ghost." It's quite comical to see the DM's in which he randomly tweets a picture that says "I <3 PORN."
Both hackers vow they will continue these attacks against ISIS until they destroy the cyber caliphate online.
From my (AK) interview with the pair:
AK: How many accounts have you personally jacked?
YETI:
"We are in a lot of their accounts. But we don't let them know in how many. I defaced only 15 accounts yet, but jacked many more…."
WauchulaGhost:
Myself about 260.
AK:
Have you gotten any reactions from ISIS?
YETI:
"Sure. "We will behead you", "May Allah curse you", insultings…. as usual.
Sometimes I think they don't really love us anymore. :))"
WauchulaGhost:
Reacted? Haha, oh yeah. Not happy about it. Not only do I take the accounts but I'll message them before I change it fucking with them. Lol
AK:
what have you messaged them can you give us an example?
WauchulaGhost:
AK:
Is this the new way to tackle ISIS online using gay porn to troll them?
YETI:
As no one did it before us, it is new, but that doesn't mean it is the only way. Don't forget that I mass report with 100 friends daily a lot of ISIS accounts. For example Abu Haleema, our "Garden Gnome", or others as well are reported and suspended every day.
Examples:
YETI:
In fact I started using gay pics (not really porn) cause I know what ISIS think about it. And I also advised the guys who are spamming ISIS accounts with "boob followers" to switch also to gay pictures.
This was before the Orlando murders.
Check the date of this posting:
It was a coincidence that a few days later the shooting happened.
After this happened Wau switched also to gay pics, cause he wanted to set a sign.
AK:
Are these images explicit or are they softcore?
YETI:
Wau's are not even softcore, only love, mine are… uhm…
Probably some prude Americans would call mine "explicit".
But in fact they are not porn. It's up to you how you want to call this:
Before my jackings looked like this:
AK:
Have you received any intel jacking these accounts?
WauchulaGhost:
Some yes. Phone numbers, DM's and IP's
AK:
What can u tell me about the operation ur running is it strictly targeting small accounts or large isis follower accounts?
WauchulaGhost:
I go after all accounts. Some I can't take so I move on to the next. I have taken big and small but right now with Twitter suspending so fast they are all small lol.
AK:
Are you using an exploit or just brute forcing the accounts?
WauchulaGhost:
As far as getting in, let's just say Twitter has a vulnerability. Lol
Closing statements:
Yeti:
No statement. Wait… maybe one: We are NOT gay. ?
Well, a lot of videos showings beheadings, burnings, dronwings, torture and a lot of other sadsitic shit are easily to find on Twitter, also for kids. Every day. And sometimes DAYS after we reported these things! So I should worry that a lollypop coulc offend kids while Twitter is showing them how people get burned alive??
WauchulaGhost:
I just want people to know that what I put on those accounts is in no way meant to offend and race, religion or sex. It's simply to piss off the jihadi Extremists. If I offend anyone I do apologize. Everyone is more than welcome to email me.