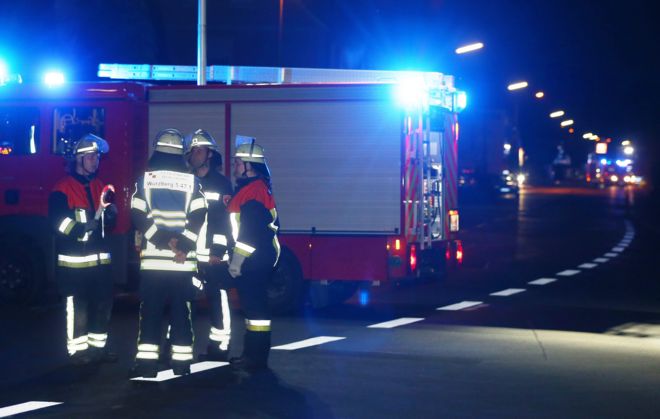 BREAKING: More than 20 people in Germany have been injured after a man with an axe went on a rampage on a train.
A police operation including a helicopter is under way in Heidingsfeld, a part of the city of Wurzburg in southern Germany.
Details are scant and contradictory at this stage but some German media are reporting 21 casualties.
The identity of the attacker has not been established, but it has been confirmed that he was an unaccompanied migrant.
The German news agency DPA said police would not comment on reports in the German press that the suspect had been shot.
The train line between Wurzburg-Heidingsfeld and Ochsenfurt has been closed.
We will update this story as details come in.