According to local reports and the mirror, an unknown man opened fire in an Audi on a crowd before fleeing the area during a football derby between Malmö FF and Helsingborgs IF. –The incident happened around 7 p.m. local time.  Later there was reports of an explosion in Heleneholm a mere few miles away from where the shootings took place. Police have also since found a suspicious device outside a school in the northern city of Gothenburg.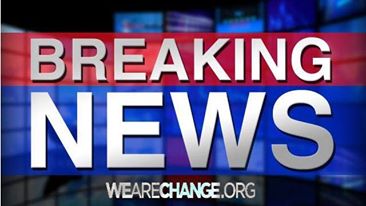 Four people are injured no deaths have been reported thus far despite this report previously stating four deaths that number has been retracted to injured. One person was reportedly shot in the head and is in critical condition.
Earlier reports reported that the suspects sped off in an Audi, the official narrative from Sweden is armed men on mopeds chased a car and shot the men inside the car then sped off according to Swedish expressen.
The shooting is believed to be gang related.
Ewa-Gun Westford a police spokeswoman told Independent.ie: "We have an ongoing operation in the area and have a confirmed shootings with more than one injured."
Additonally, after the shooting an explosion was reported in the Heleneholm the cause of the blast was unknown.
On an unrelated note Sweden just this week faced another attack when thugs set a blaze 11 cars on Sunday, in nine different locations at the same time (video below shows the car fires not the explosion.) This comes 2 months after another shooting at a Malmo shopping center in July. It's interesting to also note that the Swiss were set to vote on whether to expand state snooping powers to track internet, postal activity and allow more aggressive phone taps today.
Bomb squad and other security personnel have flooded the area following the explosions warning residents of the possibility of further attacks and to stay safe and indoors putting the city on high alert for more attacks.
Witnesses reported shots were fired in bursts of three rounds, suggesting the use of an automatic weapon according to Sweden's Express newspaper.
Bomb disposal officers have reportedly blown up a suspicious device outside a school in the northern city of Gothenburg this evening fueling fears Sweden is under attack according to the express.co.uk.
Initial reports of an explosion have been retracted by a Nordic news organization who say the reports of explosions are false. They additionally said there is no terror alert conflicting earlier reports that police had called for an emergency terror alert following the explosion in Heleneholm reported by several news organizations.
Nordic news claims that this is misinformation and was spread viral within hours blowing a small shooting believed to be gang related out of proportion.
"Armed men on mopeds chased a car in the photo, and shot men inside it: 4 wounded, 1 critically" Nordic News tweeted along with a link to expressen.
#Malmo shooting recap: There are NO reports whatsoever shooting was terror-related, and shooting is not even top news in Sweden anymore.

— Nordic News (@Nordic_News) September 25, 2016
#malmo
This news is totally false. There has been NO explosion in Malmö.
4 people were wounded in shooting. Please follow reliable sources. https://t.co/HWPvsxRIiy

— Nordic News (@Nordic_News) September 25, 2016
Tre personer skjutna i bostadsområde i Malmö, enligt uppgifter till Kvällsposten.https://t.co/K4uxeFuUHX pic.twitter.com/UpeVPOYeyB

— Expressen (@Expressen) September 25, 2016
?? ?? #Malmo Un homme a ouvert le feu sur la foule. Au moins 4 blessés selon la police. Auteur en fuite à bord d'une Audi. (@Kvallsposten) pic.twitter.com/hIQSz1EgAw

— Actu17 (@Actu17) September 25, 2016
BREAKING | Explosion rocks city of #Malmo in #Sweden hours after gun attack. May injured reported. https://t.co/ErzMKRh9aN

— Vocal Europe (@thevocaleurope) September 25, 2016
(THIS STORY IS BREAKING AND WILL BE UPDATED AS NEW INFORMATION COMES OUT.)