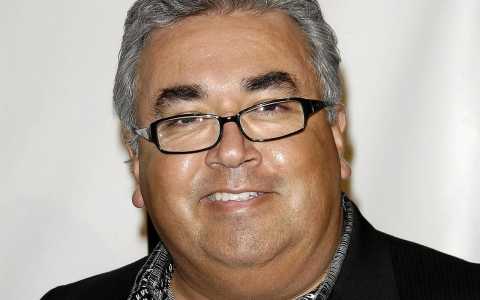 A California state senator was charged for allegedly accepting $100,000 in bribes on Friday along with lavish trips and what a report called "no-show jobs" for his children in exchange for pushing legislation.
State Sen. Ron Calderon, a Democrat, is now facing a 24-count federal indictment related to his pushing legislation to benefit what the Associated Press called "a hospital engaged in billing fraud and participating in a film industry tax scheme that actually was an FBI sting."
Calderon's brother Tom, a former lawmaker who now works as a lobbyist, is also facing charges. Tom Calderon was charged with money laundering for allegedly funneling bribe money through a tax-exempt group under his control, according to prosecutors.
"When public officials choose to callously betray the trust of the people they serve and selfishly abuse the privileges of public office, then we will take all necessary steps to hold those persons fully accountable for their behavior," U.S. Attorney Andre Birotte said, according to AP.
Calderon has denied any wrongdoing and his attorney did not respond to repeated telephone messages from the AP. However, his attorney, Mark Geragos, planned to issue a statement Friday, the AP reported.
Tom Calderon appeared in court Friday and pleaded not guilty to seven counts of money laundering and one count of conspiracy to launder money.
Speaking on behalf of the California state senate's democratic caucus, state senate President Pro Tem Darrell Steinberg called on Calderon to either step down or take a leave of absence.
"Given the seriousness of charges that strike at the very heart of what it means to be a public official, Senator Calderon's continued service is a cloud over all the important work that we must get done this year," Steinberg said in a statement.
Calderon allegedly accepted bribes from Michael Drobot, the former owner of the Pacific Hospital in Long Beach. That hospital has been implicated in a wide variety of types of billing fraud.
Drobot has pleaded guilty to conspiracy and paying illegal kickbacks, according ot the U.S. attorney.
"Corruption victimizes each and every one of us. The indictment alleges Mr. Calderon traded influence for cash in the 30th District and beyond," said Bill Lewis, the assistant director of the FBI's Los Angeles field office, according to The Los Angeles Times. "In addition to robbing us of taxpayer money, corrupt practices rob us of trust in government."
If Calderon is convicted on all counts, he could face almost 400 years in federal prison. Tom Calderon could face a maximum of 160 years in prison if convicted, according to prosecutors.
Source: End the Lie