The Following Mega-List of confirmed conspiracy theories was put together by Reddit user 911bodysnatchers322 and the IRC Chatroom for the /r/conspiracy sub-Reddit community. According to the original post the name body-snatchers is representative of the establishment. They've managed to hijack most people's brains and weaponize them. Like the 1970s film with Donald Sutherland, Leonard Nimoy and Jeff Goldblum, where they go on the run from people who've been taken over by alien pods and act like a 'networked school of fish'. This is how I think of most people (people who aren't here on /r/conspiracy, basically).  
---
Foreword:
You'll notice many are prefaced by the word, 'Project', typically by the CIA or other international intelligence agency. This may give you the idea that these are just 'typical operations' of our government. After all, "the world is always at war and you need spies". Or do you? Especially in a technocratic world where everyone can talk to everyone, around the world. I challange that assumption.

May I remind you that the definition of conspiracy is two or more operating in secret to cause harm. So when the CIA assassinates world leaders in secret, it does harm to them but not to US citizens because they are operating on our behalf. In this way, we justify their bad behavior. I want you to reevaluate the "causes harm" part behind their behavior. By deposing dictators and playing chess with the planet, have they really made us safer?
---
Legend -or- Key of usual suspects 
[U]: CIA and/or UK's SIS/MI6
[I]: Israel's Mossad ISIS (Israeli Secret Intelligence Service)
[G]: Freemasons; Power Elite, Secret Societies
[S]: Soviets, Russia, KGB, Communism
[A]: Arabic country, Islamic extremists
[J]: Jesuits, Catholics, Vatican City
[M]: Mafia, Mobsters, gun / gold / drug / human trafficking, crime syndicates
[F]: Financial crime by Industrialists, Bankers; or Fascists depending on context
[O]: Other, Companies/Business plots
[P]: Politicians; Preachers; Police; Pedophile-networks; or all the above, depending on context (ex:Dennis Hastert).
[G,U,I,J,M,F,O,P] — Indicates Cryptofascist Globalist Conspirators
---
The Conspiracies
EDIT: Things that didn't make it. I can't just add them because I have a character limit, so I'm going to have to do a second release and stop editorializing so much.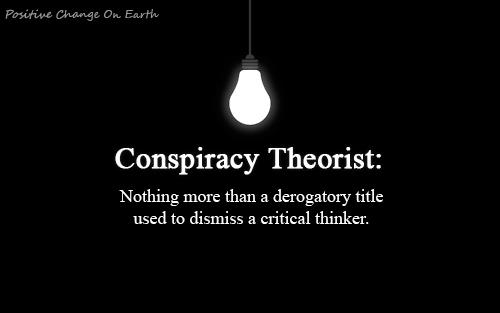 -LIKE-COMMENT-SHARE-
SUPPORT WE ARE CHANGE ALTERNATIVE NEWS NETWORK!
Enroll Today to learn how to be an Independent Journalist
HELP Send Luke To Germany 
-JOIN-
WeAreChange.org is currently looking for Sponsors to Help Support the Effort to get @Luke Rudkowski  out to Germany to cover Bilderberg 2016
Sign up become a patron and Show your support for alternative news

Don't forget to visit

& get you hands on the latest WRC Gear !