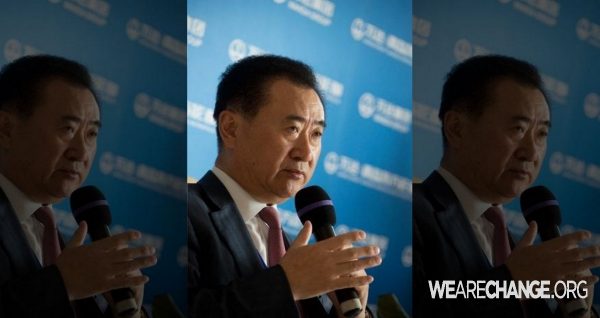 The feud between Chinese real estate and entertainment giant, Dalian Wanda, and Walt Disney Co. has continued to escalate, with the latter threatening legal action over alleged intellectual property infringement.
Last week, Dalian Wanda chairman Wang Jianlin, directly called out Disney as an "old brand" that would be no match for the "pack of wolves" his conglomerate was planning to unleash on China's theme park scene.
On Saturday, Dalian Wanda unveiled the first of a series of "Wanda Cities" planned for the Chinese and overseas market – developments that include theme parks, malls, hotels and resorts, as well as food and beverage options – designed to capitalize on a growing appetite for entertainment among China's rising middle and upper middle classes. Government estimates have China's $610 billion tourism industry doubling in size by 2020, making it a particularly lucrative prize for both Dailan Wanda and Disney.

The opening of the $3.2 billion Wanda City development came just weeks before the official opening of the long-awaited, $6 billion Shanghai Disney theme park, slated for June 16.
In comments at the Wanda City opening ceremony in the eastern Chinese city of Nanchang over the weekend, Wang Jianlin emphasized a major advantage of Wanda's model would be the emphasis on local culture, rather than the imported pop culture propagated by rivals Disney.
---
"Chinese culture led in the world's for 2,000 years, but since the last 300 years, because of our lagging development and the invasion of foreign cultures, we have more or less lacked confidence in our own culture. We want to be a model for Chinese private enterprise, and we want to establish a global brand for Chinese firms," the 61-year-old said.