The head of Faceb0ok's computer vision at Oculus VR, Dov Katz, was arrested in Seattle on December 21 for allegedly soliciting sex from an underage girl. According to police records, Katz allegedly attempted to pay $350 to have unprotected sex with someone he thought was a 15-year-old girl who was actually an undercover cop.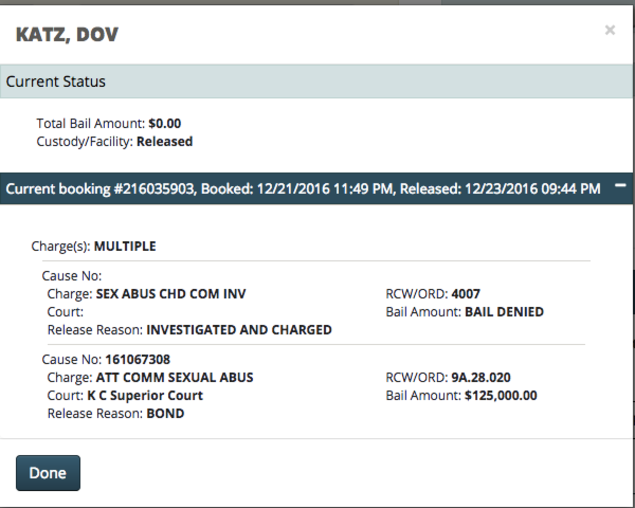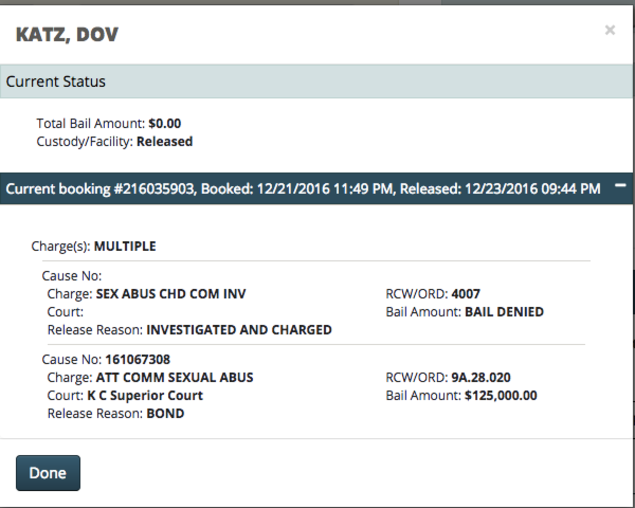 Katz, 38, was charged with "attempted commercial sexual abuse of a minor."
According to police documents, Katz wasn't actually texting a 15-year-old girl, he was instead texting an undercover police officer from Tukwila Police Department.
Katz allegedly responded to the online ad knowingly buying the prostitution of an underage girl, which was posted by an undercover detective identified as "officer Sudel" posing as a 15-year-old girl.
Katz then tried to get the "girl" to come to him in which the officer replied "I don't feel comfortable going to you." Katz then stated that he would meet "her."
"I will come to you," he said according to police records.
Katz then allegedly arranged a meeting at the Embassy Suites in Tukwila, offering to pay $350 to have sex with this "girl."
When Katz arrived at the hotel he had $600 in cash, and was arrested by police for soliciting sex from an underage girl.
Katz allegedly asked the undercover's persona, whom he met on the known website for prostitution and child prostitution Backpage, "how many times do you think you'll make me cum?"
Katz will be arraigned on January 5th, and his bail was set at $125,000.
Katz is forbidden to have contact with any minors, except in the "presence of a responsible adult," according to the charging documents.
Katz later alleged after his arrest that he was there to rescue the girl i.e. to go "self investigate." If true, where was his battle gear – and why did he ask the undercover detective if he/she had condoms and tell them to get more? And why did Katz say "haha I just want to make sure we will have like 12 hours to play?"
Katz also confirmed the phone number that he was texting the detective's online persona with was his phone number.
Katz, has since been released on $125,000 bail according to the King County jail website. A full record is below first posted by Geekwire.
Katz has not been convicted, but unless the judge and prosecutor are paid off  – which God willing they aren't corrupt and won't claim he's unfit for jail like the Dupont heir given a slap on the wrist – he will be going to prison.