NYT, CNN etc. avoid possibility of Berlin attack linked to terror, despite active terrorist investigation
BERLIN, GERMANY (WeAreChange) — The New York Times has published a headline entitled "9 Dead in Berlin After Truck Drives Into Christmas Market," suggesting a truck suddenly came to life and killed people of its own accord.
"A truck plowed into a Christmas market in Berlin on Monday evening, leaving at least nine people dead and many more injured, according to the police."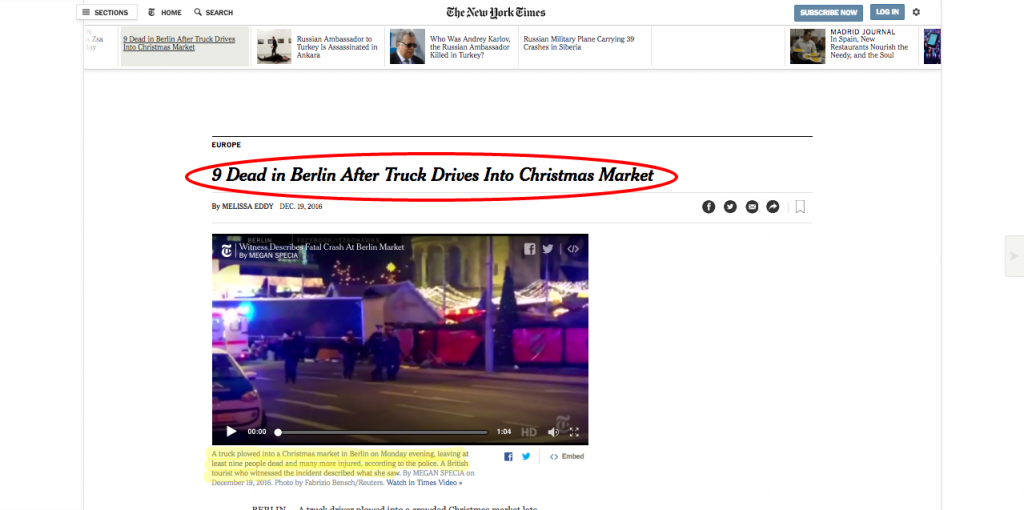 The headline deliberately avoids the possibility of an ISIS-inspired terrorist being the instigator behind the attack, even though German authorities are currently investigating the attack as a potential act of terrorism.
CNN has also done the same. One headline on the front page of CNN reads: "Truck kills 9 at Berlin Christmas market."

They later changed the main headline to: "Crash that killed 9 at Xmas market investigated as terror" however still insisting that a truck became self-aware and decided to plunge itself into an unsuspecting crowd.
"A tractor trailer barreled into a crowded Christmas market in Berlin on Monday night, killing nine and injuring at least 50," reported CNN. "Officials are investigating the crash as an act of terrorism, according to a German intelligence official familiar with the matter."
That of course, is nothing less than a totally misleading headline when officials are clearly investigating the incident as a terrorist attack (unless trucks can suddenly become radicalized and kill).
At least the Daily Mail was truthful in their headline saying that a terrorist plowed an eighteen-wheeler into a German Christmas market, instead of implying the truck did it by itself.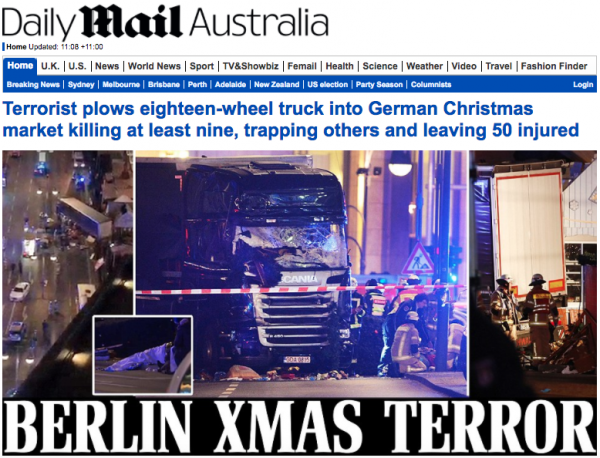 This kind of fake news production from the New York Times, CNN and others will continue for as long they're beholden to big money, big government and big political agendas.
Just like how they believe guns kill people, they now believe trucks can kill people. It doesn't take a rocket scientist to know that inanimate objects don't kill people of their own accord. Why can't we put the blame on a person behind the wheel with untoward motives instead of the instrument of terror? Do we ban trucks now? Hmmm.