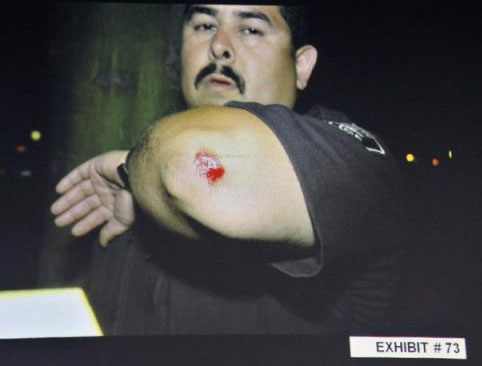 FULLERTON, Calif. (KABC) — A former Fullerton police officer acquitted in the beating trial of Kelly Thomas has once again found himself on the wrong side of the law.
Police responding to a report of a family disturbance arrested Manuel Ramos on July 16 after he allegedly assaulted a woman in the 3600 block of W. Oak Avenue.
Ramos, 41, was booked for misdemeanor domestic violence and has since posted $10,000 bail. The case remains under investigation by the Orange County District Attorney's Office.
In January 2014, Ramos and former police corporal Jay Cicinelli were found not guilty of all charges in the 2011 beating death of Kelly Thomas, a homeless mentally ill man. Ramos had been charged with second-degree murder and involuntary manslaughter.