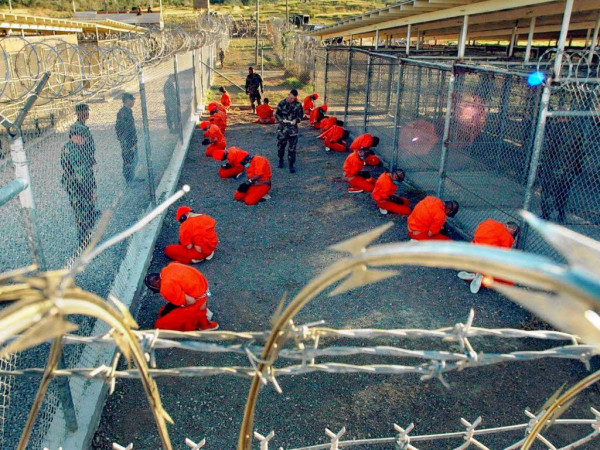 780 men and boys, all of them Muslim, have been imprisoned over time at Guantánamo since January 2002.
86%* were sold to the United States during a time when the U.S. military was offering large bounties for capture; commonly, $5,000 offered per man.
687 men have been transferred (including 9 deaths).
93 men remain detained.
53 of them are from Yemen.
35 have been cleared for release but remain imprisoned.
28 of those who are cleared for release are Yemenis, but they continue to be detained based on or because of their citizenship.
There have been 0 transfers to Yemen since July 2010.
26 men have been designated for indefinite detention without charge or trial.
22 or more were children when taken to the detention camp.
More men (9) have died at Guantánamo than have been convicted (8) by the military commissions.
8 years is the longest hunger strike by a man at Guantánamo. It's still going.
0 senior government officials have been held accountable for the wrongful detention and torture at Guantánamo.
It now costs approximately $454 million per year to keep Guantánamo open. The Pentagon will have spent $5.242 billion on the prison by the end of 2014.
*Seton Hall University School of Law, Report on Guantánamo Detainees, 2006.