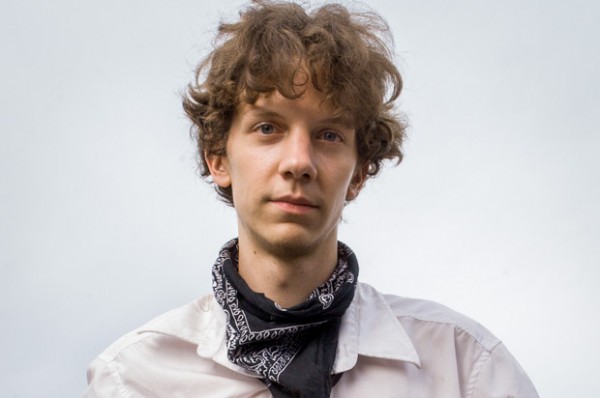 On the evening of March 5, 2012, the FBI raided Jeremy Hammond's apartment in the south side of Chicago. Betrayed by one of his own, Jeremy had no idea that the server used to dump his Stratfor hack had been provided by the Federal Bureau of Investigation.
Before getting caught up in federal conspiracy charges and global intelligence agencies, Jeremy was a kid who stood up for peace and equality. In high school, he organized a student walkout on the day of the Iraq invasion and created a newspaper opposing the war. Throughout his life, Jeremy supported equal rights for minority groups like gays and immigrants while encouraging civil disobedience against the Republican National Convention and Protest Warrior.
As a member of the hacker collective known as Anonymous, Jeremy had been invited to join a proactive cell of Anonymous named LulzSec. Previously known as InternetFeds, Lulzsec had a successful record of hacking into HBGary, Fox Broadcasting Company, and Sony Pictures Entertainment among others. But unbeknownst to the other members of LulzSec, on August 15, 2011, Hector Xavier Monsegur, a/k/a "Sabu," a/k/a "Xavier DeLeon," a/k/a "Leon" pled guilty to twelve counts of computer hacking conspiracies, bank fraud, and identity theft. Facing a maximum sentence of 124 years and six months in prison, Monsegur turned informant and set to work incriminating the other members of LulzSec.
In December 2011, Jeremy hacked into Strategic Forecasting, Inc. or "Stratfor" for short. Stratfor is a private intelligence firm that provides governments and corporations with geopolitical analysis. After extracting Stratfor's files, Jeremy dumped the sensitive information onto a server that Monsegur had been given by the FBI. While sifting through the data, Jeremy discovered a sinister side to Stratfor's covert operations.
Several emails from Stratfor's former CEO George Friedman reveal that Stratfor had been partnering with Shea Morenz, a former Goldman Sachs managing director, to profit from insider trading. Shea Morenz is now President and CEO of Stratfor. As of this writing, the Securities Exchange Commission has not pressed charges against Friedman nor Morenz.
More disclosures reveal Dow Chemical hired Stratfor to spy on protestors and victims of the 1984 Bhopal disaster. While invading the lives of Indian environmental activists, Stratfor also maintained surveillance on The Yes Men. In 2009, The Yes Men produced a film titled The Yes Men Fix the World in which they pose as spokesmen for Dow Chemical and take full responsibility for the Bhopal disaster on BBC World. Although the world rejoiced, Dow's stocks plummeted.
Even more emails expose The Coca-Cola Company's insidious decision to hire Stratfor to spy on members of PETA. Corporate executives were concerned animal rights supporters would disrupt the 2010 Olympics. In a statement, the Coca-Cola Company responded to the emails by saying they "consider it prudent to monitor for protest activities at any major event we sponsor".
The judge presiding over Jeremy's case is Loretta Preska, Chief Judge of the US District Court for the Southern District of New York. Judge Preska's husband, Thomas Kalaver, is a victim of Jeremy's Stratfor hack. As a member of the law firm of Cahill Gordon & Reindel LLP, Kalaver's email account information was exposed in Jeremy's hack. Cahill Gordon & Reindel LLP represents several of Stratfor's clients. By demonstrating to Stratfor and his clients that his wife is willing to punish their enemies to the full extent of the law, Kavaler and his wife could potentially be rewarded for handing down the maximum sentence of 10 years.
Due to her husband's involvement, Judge Preska has a conflict of interest in this case yet she has refused to recuse herself. The appearance of bias undermines our entire judicial system. Jeremy Hammond deserves a mistrial.
"I believe in the power of the truth. In keeping with that, I do not want to hide what I did or to shy away from my actions." – Jeremy Hammond
Continue to The War on Truth Part 2: Jeremy Hammond Needs Your Help
https://twitter.com/AndrewEmett
https://www.facebook.com/andrew.emett