We are sad to inform you that Joey Boots, a friend of We Are Change, also known as Howard Stern's "wack packer" and as the guy who always screamed "BabaBooey" on Stern's radio program, was found dead in his apartment Friday night.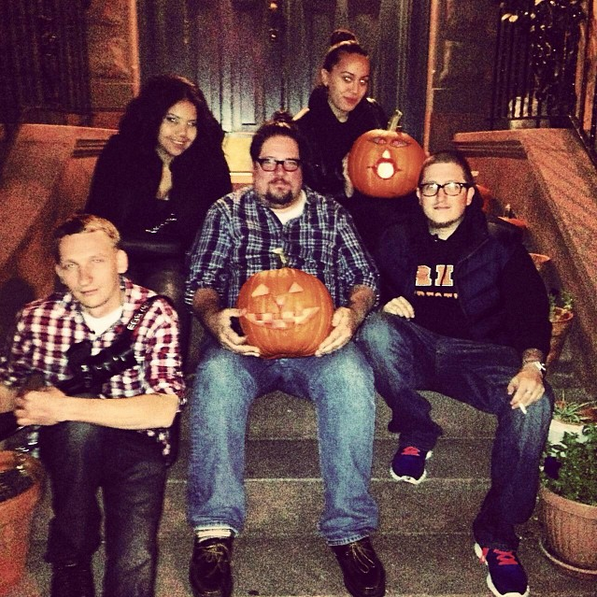 After Boots did not show up for his podcast, Erik Bleaman, one of Boots's co-workers on Stern's radio show, called for medical help at 9:45 p.m. Friday night, according to TMZ.
The cause of his death has not yet been determined by a medical examiner, police said.
"A rep for the NYPD tells TMZ cops responded to Boots' Bronx apartment building at 9:45 PM for a male in need of medical attention.

We're told once emergency workers arrived, Boots was pronounced DOA," TMZ wrote.
When Boots did not show up for his podcast Friday evening, Bleaman so Erik went over there and talked to the building tenant to check up on him and found him sitting in a chair dead cold. It's not known when the last contact with Joey happened or when he was pronounced dead.
"According to a Facebook post from people associated with the podcast, Boots didn't answer the door, so Erik got the building manager to do a wellness check and found Joey, "sitting in a chair, cold to the touch and with no pulse." TMZ, wrote.
Joey Boots and Luke Rudkowski, We Are Change's founder were good friends.
Boots was arrested in Zucoti park and filmed by Luke in 2012, during occupy wall st for the "heinous crime" of sitting in a park on a public bench putting his feet up and laying down because his legs were tired.
Luke also met up with Boots in 2013, during his operation give back campaign to carve a provocative pumpkin with it's mouth open after Joey Boots joked asking Luke for a blowjob on twitter in response to Luke telling his twitter followers to ask him to do anything in NYC and he would have to follow through with it.
Joey Boots will be missed rest in peace Bababooey you will be missed Joey Boots from everyone at we are change and all your fans. #RIPBabaBooey.